Help Wanted
WJ Professional Corporation
Chartered Professional Accountants
Senior Accountant
Mississauga
A public accounting firm on the Oakville/Mississauga border is seeking a Senior Accountant  with a CPA,  having  public accounting firm experience. This position offers work-life balance with hands-on experience serving a variety of owner-managed businesses. They will consider both those seeking full time and permanent part-time positions. The eligible candidate:
Is at least 2 years post designation;
Has a minimum 4 years' experience in public accounting;
Is experienced in the owner-managed sector
-      Has a strong working knowledge of ASPE, ASNPO, CaseWare, Jazzit, Profile and/or Taxprep;
Brings a positive attitude and willingness to work as a team;
Is comfortable in taking responsibility and working independently;
Has strong written and verbal communications skills;
Enjoys researching a tax and accounting solutions.
Overtime hours during the busy season are under control, and you are more than a number. They value every person of the team.
Please submit your resume in confidence to cpainmississauga@gmai.com
---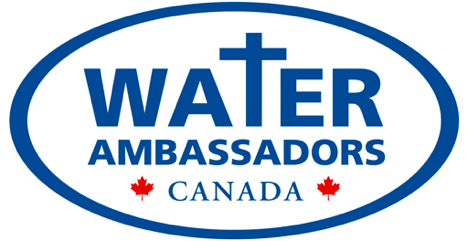 CEO
Toronto
Water Ambassadors of Canada is passionate about providing clean water to those in need.  We understand that contaminated drinking water is the greatest cause of death and disease in the world, but it is also one of the easiest problems to fix. We envision a world where every individual has easy access to clean, safe water and good hygiene practices to prevent the transmission of disease.
POSITION OVERVIEW
As CEO, your dynamic growth-oriented leadership will guide the organization's programs, strategic plan and administration.  You will lead the fundraising, marketing, community outreach, public relations and donor appreciation initiatives.  This position reports to the Board of Directors.
GENERAL RESPONSIBILITIES
Organization Mission & Strategy:  Provide strategic leadership and lead our development efforts.  Work with the Board and inspire staff to ensure the mission is achieved through strategic planning, programs and community outreach.
Financial Performance & Viability: Develop and grow resources sufficient to ensure the financial health and sustainability of the organization.  Ensure the delivery of high-quality services while leading for current and future growth.
Organization Operations:  Oversee and implement appropriate resources to ensure that the operations of the organization are aligned.  Set financial priorities to ensure the organization is operating in a manner that supports program needs and the needs of the staff.
Board Governance: Cultivate a robust and transparent working relationship with the Board to fulfill the organization's mission.  Work collectively with the Board to implement the strategic plan while ensuring that the budget, staff and priorities are aligned with the core mission.
JOB QUALIFICATIONS
Minimum of a university degree, ideally with an MBA or a focus on international development.
Minimum ten years experience in a key leadership role, including demonstrated competency in strategic planning, fiscal management and donor development.
Expertise in fundraising with the ability to build and deepen partner relationships while finding new and creative ways to increase WAC's reach and influence.
Active Christian relationship with God that embraces all people from a variety of faiths.
Excellent coalition building skills with the ability to communicate and work effectively with a variety of internal and external stakeholders.
APPLICATION DEADLINE: May 22, 2020
Please note, qualified candidates for this search must be a Canadian resident at the time of application.
CONTACT INFORMATION
If you or someone you know, would like to start a confidential inquiry about this opportunity, or if you would like to request a copy of the Opportunity Proposal,  please contact Mark Kraft and Larry Nelson at info@nelsonandkraft.com
Nelson/Kraft & Associates Inc. is an executive search firm specializing in the recruitment of executive management and fundraising personnel in the charitable sector.  We work with a diverse group of not-for-profit organizations through the connection of colleagues in Vancouver, Calgary, Winnipeg, and Toronto.
Nelson/Kraft & Associates Inc. welcomes and encourages applications from people with disabilities.  Accommodations are available on request for candidates taking part in all aspects of the selection process.
---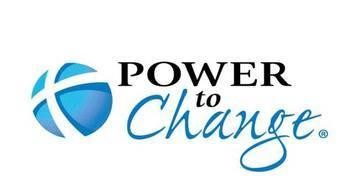 DIRECTOR OF DEVELOPMENT
Langley BC
Power to Change is made up of a family of ten ministries and one humanitarian partner, each with unique ways to make a difference in people's lives.  With an annual budget of $40 million and over 450 staff Canada-wide and hundreds of loyal volunteers, the continued support of their valued donors is vital to their ongoing ministry efforts.
As the Director of Development (DoD), you will oversee the Development Team whose purpose is to work in tandem with the ministries of Power to Change to expand their resources to fulfill their overall mission.  You will use your well-developed business acumen, fundraising expertise and high standards of biblical stewardship to make wise funding strategy decisions, positively affecting all levels of donor engagement.  Also, the DoD participates on the Executive Team (E-Team), representing the Development Division and its continued efforts on behalf of the organization as a whole.
If you are passionate about growing God's Kingdom, have over five years of executive-level sales or fundraising experience, with strong capabilities in strategy development, leadership and reporting and developed skills in financial affairs, then you could be the next Director of Development at Power to Change.  Contact us today for more information or to submit your application.
POSITION PROFILE
The Director of Development will be responsible for and providing strategic leadership and heading up development efforts on an organization-wide basis.  This includes how we manage and develop efforts with large, medium and small donors as well as improving the efforts of our staff relating to our deputized fundraising model ("ministry partner development" or MPD).
Team Management
The Development Team leads the centralized fundraising operations of Power to Change which supports each of the eleven ministries.  This is done through face-to-face relationship fundraising, foundation grants, donor stewardship and reporting.  The current focus is on maintaining relationships with existing major donors and acquiring new large donors.  
The Development Team manages relationships with donors who contribute to more than one Power to Change ministry, and Ministry Leaders manage relationships with donors who contribute to only one ministry.  The Development Team and Ministry Leaders work together to manage solicitations and document activities with donors and foundations.
Organizational Leadership
The other major area of responsibility will be playing a key role in the organizational leadership of Power to Change.  As a member of the Executive Team (E-Team) the Director of Development will speak on behalf of the Development division and ensure fund development remains an important function of the organization.
The Director of Development will be responsible for the following:
Collaborating with ministry leaders on individual fundraising strategies for their ministry specific activities.
Actively engaging in E-Team meetings, prayer times and retreats.
Participating with the E-Team in the 'Ministry Management Meetings' (MMM's) three times a year. The MMM's involve meeting with each ministry's management team, both in Langley and across Canada to review, among other things:

Significant spiritual impacts, challenges and opportunities experienced in the preceding quarter
All key performance indicators (KPI's) relating to the ministry
Fundraising goals, results and a comparison of current year's results with the current year's budget and last year's actual results
Expenditures incurred to date and a comparison of the current year's results with the budget and prior year's actual results.

Participating as a member of Ministry Leaders meetings.
As required, assisting the President and other E-Team members with the development of ministry strategies/planning.
Providing updates to the Board of Directors regarding fundraising activities.
Assisting in the recruiting of staff in the Development teams.
Other duties as it relates to organizational leadership including attending ministry prayer times and staff chapels.
Education & Experience:
5+ year's leadership experience in development with an emphasis on major gift donations within a non-profit organization.
Has held a position at the executive level with experience in developing and presenting strategy, reports and direction to ministry leaders, the public and the board of directors.
Experience closing multiple corporate sponsorships, foundation grants, estate giving with relationship management.
Experience in developing and executing a wide range of fundraising strategies.
An active member of a fundraising association or Certification/Designation in fundraising (CFRE or equivalent) is preferred.
OR
5+ years' experience leading and managing an effective sales team.
A successful history of closing contracts and generating new sales.
Has a proven track record of successfully developing and implementing sales strategies for organizations with multiple product lines.
Has the ability to network and build relationships that generate sales.
Has demonstrated knowledge and experience in cold calling, face-to-face sales presentations, managing large accounts with multiple product lines and closing contracts.
Strong business acumen.
Required Skills & Abilities:
Has industry-specific experience:

In fundraising techniques including face-to-face solicitation, proposal writing, planned giving, special events, telephone solicitation, and direct mail.  A successful candidate must possess experience in this field and have a proven track record of closing major gift donations.  The EDA should also be familiar with philanthropic giving in the Canadian context and have an understanding of industry standards/best practices.
Has knowledge and experience in cold calling, face-to-face sales presentations, managing large accounts with multiple product lines and closing contracts.  A successful candidate will have to demonstrate how they can overcome a lack of experience in fundraising and how they will compensate for a lack of familiarity with philanthropic giving and industry standards/best practices.

Has a proven track record in leading a large organization or a sales team, developing/ maintaining a highly effective staff, and managing a budget.
Can understand and lead the financial affairs of the Development team ensuring effective allocation of financial resources.
Comfortable in the dynamic atmosphere of a multi-ministry organization.
Is able to translate broad goals into achievable steps that help set and manage appropriate expectations.
Will give attention to details while demonstrating flexibility and resourcefulness.
Is proficient in Google Apps programs and CRM/donors databases/systems.
Possess excellent interpersonal skills, high integrity and the ability to maintain strict confidentiality. 
Has a passion for Christian non-profit leadership and the organizational effectiveness and spiritual value it has on the lives of people.
Sees the "big picture" as both strategic and tactical, and can stay on task to reach the goal.
Inspires others to work together.
Values continuous innovation to move forward and is willing to take risks for the sake of the kingdom.
Other Requirements:
A growing, personal relationship with Jesus Christ and a pre-existing belief and demonstration of lifestyle as outlined in the P2C Code of Conduct and Statement of Faith and abide by the biblical principles outlined in these documents.
Further information on Power to Change can be found at https://p2c.com
Application Deadline: May 15, 2020
This is a salaried position and raising support is not required.
Contact Information
If you or someone you know, would like to start a confidential inquiry about this opportunity, please contact Mark Kraft and Larry Nelson at info@nelsonandkraft.com
To view a complete Opportunity Profile, please visit our LinkedIn page.
About Us
Nelson/Kraft & Associates Inc. is an executive search firm specializing in the recruitment of executive management and fundraising personnel in the charitable sectors.  We work with a diverse group of not-for-profit organizations through the connection of colleagues in Vancouver, Calgary, Winnipeg, and Toronto.
---
Project Coordinator
Writer
Stoney Creek ON
Compass Creative, an award-winning brand marketing agency in Stoney Creek, Ontario is currently receiving applications for the following full-time positions.
1. Project Coordinator
2. Writer
For more details on how to apply visit: https://compasscreative.ca/careers

Compass Creative values truth, beauty and business results!
We believe there's far too much noise in the world today. We help our clients communicate clearly, truthfully and artfully about the great work they do so they can grow their business and improve more people's lives. We believe we're redeeming the stories we tell in the marketplace. And that's what gets us out of bed in the morning.

Consider joining our team or forward this info to anyone who might be up for a challenging but rewarding career in marketing.
View job descriptions and download applications here: https://compasscreative.ca/careers
---

Senior Sales Executive – HVAC & IoT
Toronto, GTA
Consolidated Energy Solutions Inc (CES Inc) is the leader in supermarket dehumidification through innovation and outstanding execution. We provide HVAC equipment, IoT software and hardware solutions and support to many of the largest supermarket and grocery chains in North America. We offer a culture of respect and transparency partnered with fast-paced, values-driven enthusiasm.
We are looking for a Senior Sales Executive (HVAC & IoT) located in Toronto who will be responsible for building a strong pipeline of sales to ensure financial success. The position requires an individual who has a proven track record of selling to executives at the national account level.
Duties and Responsibilities
Creates customer (client) relationships and builds long-term partnerships with some of the biggest grocery retailers across North America
Sell outcomes, enterprise-wide, offering holistic and collaborative solutions aligned with clients' needs
Emphasis on engaging in IOT hardware/software sales generation – Leads the development of an IOT hardware/software sales practice
Develop, innovative sales strategies to secure and maintain a pipeline of new opportunities business and maximize revenue and profitability
Establish sales forecasts, set targets and review measurables on a weekly, monthly and annual basis 
Identify value-adds and opportunities to create strategic partnerships and recommend product enhancements/customizations/changes and other solutions
Negotiate key success metrics and commitments with customers clients
Ensure CRM data is current, complete and accurate
Develop customer presentations, proposals and business reviews with the goal of driving new sales opportunities
Develop IOT sales skills and sales tools
Work with the VP of Sales in developing the team's sales skills
Be the primary contact for high-level meetings and strategy for each account, spearheading sales proposals, negotiations and closing
Develop sales strategies by identifying customer (client) pain points and align with CES
Develop and maintain an in-depth knowledge of CES' products and services offered
Liaise with cross functional teams (Sales, Marketing and Product Development) to ensure brand consistency
Requirements
Has a proven track record over multiple years of developing sales for multinational accounts
Has 'Internet of Things (IOT) sales experience or a desire to develop IOT sales experience
Thoroughly understands value proposition and critically thinks about revenue generation 
High emotional intelligence  Excellent communication skills and high attention to detail
Takes a team and collaborative approach to selling
 Able to understand the entire customer Ecosystem
Proven ability to create an industry presence
Exercise excellent judgment to make tough decisions autonomously
Possess strong technical aptitude
HVAC/IOT experience and asset
 Brings a sense of urgency, takes initiative, and has a passion for customer success
Conditions of Employment
Permanent full-time employment
Travel to job sites, manufacturing facility, and customer locations
Ability to work from home with a home-based office
Valid passport: able to travel across North America
If you are interested in this exciting opportunity, please forward your resume in confidence to careers@cesinc.ca
_________________________________
Sales Engineering Role
Greater Toronto Area
Consolidated Energy Solutions Inc (CES Inc) is the leader in supermarket dehumidification through innovation and outstanding execution. We provide HVAC equipment, IOT software and hardware solutions and support to many of the largest supermarket and grocery chains in North America. We offer a culture of respect and transparency partnered with fast-paced, values-driven enthusiasm.
The successful candidate for the Sales Engineering Role will work in partnership with account leads/teams and be responsible for supporting the overall sales process, while assisting customers in understanding available HVAC and IOT solutions, design & support the successful implementation of the purchased equipment, and troubleshoot and resolve implementation issues.
Responsibilities
Works collaboratively with vendors and clients to develop enhancements and/or additional strategic solutions to the current product offering based on supermarket environment
Serves as a first point of contact for basic customer engineering requests 
Collaborate with RD&E team on specific projects (examples: store analysis, building heat and cooling loads, energy studies)
Determine size and aid in configuration of HVAC equipment (reviews and analyzes weather data for climatic design conditions, plots equipment functionality on psychometric charts (ECAT equipment selection software proprietary to AAON)
Reviews architectural, mechanical, and control plans to assess the project requirements
Verifies that information on mechanical and control plans is accurate as per the manufacturing specification
Conducts research and presents design proposals for projects and/or participates in sales presentations with Key Account Executive
Create quotation requirements for Account Coordinator
Works closely with the account team to respond quickly to client requirements, such as equipment shop drawings, specifications, and unit features
Coordinates with Engineering and Manufacturing the specific requirements of the project
Creates equipment submittal package for customers, Engineers of Record [EOR] and sub-contractors; Reviews approved shop drawings returned from exterior engineering firms from EOR
Collaborates with Account Coordinator to track and ensure project budget and timelines are met
Identifies product gaps and deficiencies and collaborates with Design Engineer team
Communicates consistently and effectively with customers and all internal stakeholders
Able to travel to site to review unit operation and perform site surveys
Problem solve site related issues with contractors to ensure CES equipment are operating as per intent
Prepare educational presentations for EOR to improve their product knowledge in product specifications and understanding the features, benefits, value-add of CES equipment
Serve as supermarket dehumidification expert with the ability to diagnose client needs and make recommendations for HVAC solutions.
Qualifications
Post-secondary education in engineering (preferably mechanical) or in another technical field
Minimum 5 years of experience in commercial/industrial HVAC rooftop systems
Minimum 10 years of work experience in related industry
In-depth knowledge of HVAC systems needs in supermarkets is an asset [training can be provided accordingly]
Project management experience is required
Excellent relationship and team building skills, a positive attitude
Excellent communication and customer service skills
Ability to work in a fast-paced and dynamic team-oriented environment
Self-management skills, ability to work independently, self-directed
Experienced in customer negotiations
Experienced in developing and delivering presentations
Experienced with MS Office Suite including PPT
Excellent planning and organizational skills; knowledge of consultative sales techniques
Conditions of Employment
Permanent full-time employment
Travel to job sites, manufacturing facility, and customer locations
Ability to work from home with a home-based office
Valid passport: able to travel across North America
If you are interested in this exciting opportunity, please forward your resume in confidence to careers@cesinc.ca
---

Technology Group Leader
Guelph ON or remotely.
Who is Mission Aviation Fellowship (MAF)
We exist to share God's love through aviation and technology.  We desire that all Isolated people will be physically and spiritually transformed in Christ's name.
MAF Canada is part of a worldwide partnership, providing access to over 1,400 destinations in more than 30 countries through our fleet of 130 aircraft. Every four minutes, somewhere in the world, an MAF pilot and plane takes off or lands.
We are hiring a leader for a newly created technology division of MAF Canada.  This group will lead the MAF Canada tech division and inspire MAF globally in developing and utilizing new technologies that will assist MAF and like-minded organizations to reach isolated people in Christ's name.
Why would you join us?
The challenge: You are tired of working for a corporation.  You want your work to have real meaning.  You want to be able to use your technical skills to really help less fortunate and isolated people all over the world.
Opportunity: You want to help scale something from a startup to a group that has global impact.
Innovation: You want to be on the leading edge of using technology to advance the gospel to isolated peoples throughout the world.
Reward: You are motivated by providing technical solutions that help solve real-world problems.
Learning: You want to work with and learn from a world-wide team of Christian business leaders.
Who are you - Characteristics?
Disciple:  A committed disciple of Jesus Christ.
Continuous Learner: ​ Every great leader is a learner. You spend a good deal of your spare time reading/listening/studying.
Passionate about technology: ​You believe the church and Christian organizations must think critically on technology and leverage technology for Kingdom use.
Clear Communicator: ​ You've shared a vision and people not only heard but got on board.
Problem Solver:  You are really good at looking at complex problems and distilling them down to simple core solutions.
Partnering: You understand the value and leverage of partnering with other organizations to accomplish Kingdom goals.
Leading:  You get energy from leading small teams of people.  You've had people tell you that you are a good leader.
Who are you – Experience?
Entrepreneurship: ​You have started something new and seen it grow. This can be as simple as a club at college to a profitable business. We want to hear your story.
Leadership: ​ You have led a team in some capacity, either volunteer or staff.
Technology: Whether you are a programmer, or a designer, or a project implementation specialist, you have experience with and a love of technology.
 Responsibilities
Assist MAF in recruiting a team of technologists made up of both volunteers and staff.
Lead a team of technologists that can help design / develop technology solutions for MAF global and other partner organizations.
Work with MAF global groups to identify and research disruptive technology that will impact MAF.
Lead international working groups that are exploring and identifying different types of technology solutions for missions work.
Develop and foster working relationships with other partner organizations to multiply the work that your team can accomplish.
Manage and grow partner relations with outside technical suppliers providing development work.
Report to the CEO of MAF Canada, participate on the senior leadership team of MAF.
Please submit resumes to: careers@mafc.org

---
Employment Wanted
---
Adam Vandermaarel
25 Liberty Street, Lynden, ON
905-975-7510
SUMMARY OF QUALIFICATIONS
Hardworking and loyal individual with good work ethics

Customer Service and Sales experience

Mature, responsible, diligent, precise, punctual, and determined

Excellent communication and computer skills

Proven ability to work with minimal supervision and in a team setting

Detail oriented with strong problem-solving skills
EXPERIENCE
Elim Villa Senior's Retirement Home,  April 2009 – December 2013
Superintendent
Responsible for completing all work orders and coordinating for contractors for 30-unit building

Main contact for Property Management; showed vacant units and put in work order requests 

Assisted in resolving issues between residents

Complete minor plumbing, drywall and electrical repairs

Maintain the outside of the building, snow shoveling and grass cutting
Windmill Power Equipment, September 2008 – July 2011
Delivery Driver/Customer Service Representative
Greet customers, explain products, warranties and equipment demonstrations

Take detailed notes to provide to service team for repairs

Prepared quotes for customers and accepted payments

Coordinated deliveries; load and unload
Mortgage Agent,  August 2008 – December 2016
Verico Fair Mortgage Solutions Inc., Mortgage Alliance, Northwood Mortgage
Verified customer information, ID's and income

Submitted applications and acted as a liaison between client and lender

Sourced out best priced services and products based on customers' requests

Completed detailed applications and entered into databases

                                           
EMPLOYMENT HISTORY
The Moving Box, DZ/AZ Driver,  January 2015 – Present
Don's Portable Toilets, Service Route Driver/Floater,  June 2013 – January 2015
Country Creek Farms,  Fuel truck driver, October 2012 – February 2013
Halma Organic Grains Inc., Farm hand, June 2011 – March 2012
EDUCATION
Mohawk College, Hamilton, ON., January 2006 – April 2007
Law and Security Administration
Rehoboth Christian School, Copetown, ON.,  September 1999 – June 2003
Ontario Secondary School Diploma, RCSD                                                  
VOLUNTEER EXPERIENCE
Ministerios de Vida, Winter 2015 – Present
(Inter-denominational Mexican Outreach)
Board member and Sunday Service Facilitator
Word and Deed Ministries, Spring 2007 – Fall 2017
Church Ambassador
Rehoboth Christian School Fall 2006/ 2007
Assistant Volleyball Coach
ADDITIONAL TRAINING
Filogix Training (Mortgage Applications), September 2008
Kendrik Courses – Mortgage Training, September 2008
Mohawk College Seminars,  March 2007
Various specialized seminars relating to the policing industry
Want to Post a Job?
CCBF members can list their Help Wanted ads here without charge. It's one of the benefits of membership.

CCBF also offers free Employment Wanted ads, especially for CCBF members and for business students attending Christian universities in Canada.

Send your job listings in Word to Keith Knight  at ccbfed@gmail.com  
He will post them.