Help Wanted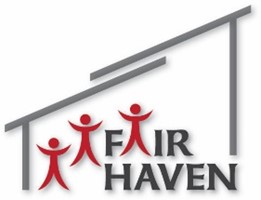 Fair Haven Homes Society
Chief Financial Officer
Vancouver
EXECUTIVE SUMMARY
Fair Haven Homes Society provides low-cost housing and residential care to seniors in Vancouver/Burnaby and seeks an experienced Chief Financial Officer to provide financial management and operational oversight.
KEY RESPONSIBILITIES
(Please see the Opportunity Profile for a complete list)
Serve as a business partner to the CEO on the Society's financial, budgeting, and administrative processes with an eye to continuously developing and improving systems.
Advise the board on financial issues, trends and changes in the operating models and operational delivery.
Lead and implement an information technology plan to meet future needs.
Prepare and maintain regular financial planning reports; monthly profit and loss forecast by division (vs. budget); quarterly cash flow forecast.
Develop and execute analysis of various business initiatives (i.e. opening new operations, asset acquisition, new service launches, diversification).
Develop and maintain capital budgets.
Oversee cash, investment and asset management.
Develop and utilize forward-looking, predictive models and activity- based financial analysis to provide insight into the organization's operations and business plans.
Oversee budgeting, financial forecasting, and cash flow for administration, existing programs, and proposed new sites.
Hire and retain support staff as needed in the future.
Participate in the development of corporate policies and protocols.
Develop, inform, educate and execute the investment policy upon approval from the Board.
Remain up to date on non-profit audit best practices and municipal, provincial, and federal law regarding non-profit and charity operations, including the Society Act.
Oversee accounting team to ensure proper maintenance of all accounting systems and function; supervise finance staff.
Ensure legal and regulatory compliance regarding all financial functions.
Collaboratively manage the Society's insurance program, real estate affairs, consisting of leases and sub-leases, negotiate new leases or lease renewal and legal affairs regarding claims, and other financial matters.
Prepare, maintain and update the Society's Risk Ledger.
QUALIFICATIONS
CPA, or bachelor's degree in Business Administration or MBA.
Excellent people skills, with experience collaborating in a multi-disciplinary, diverse, and dynamic team.
A minimum of 7 years' experience in financial management and accounting, ideally in the non-profit sector.
Experience in legal, audit, compliance, budgeting and forecasting.
Resourcefulness in setting priorities and proposing new ways of creating efficiencies.
Flexible and a self-starter; able to multi-task yet detail oriented.
Personal qualities of integrity, credibility, and a commitment to the mission and values of the Society.
Application Deadline: November 13, 2020
Start Date: Estimated January 4, 2021
CONTACT INFORMATION
To start a confidential inquiry or to apply, please contact Larry Nelson at info@nelsonandkraft.com
To obtain a complete Opportunity Profile, please visit our website
ABOUT US
Nelson/Kraft & Associates Inc. is an executive search firm specializing in the recruitment of executive management and fundraising personnel in the charitable sector.  We work with a diverse group of not-for-profit organizations through the connection of colleagues in Vancouver, Calgary, Winnipeg, and Toronto.
Nelson/Kraft & Associates Inc. welcomes and encourages applications from people with disabilities.  Accommodations are available on request for candidates taking part in all aspects of the selection process.
---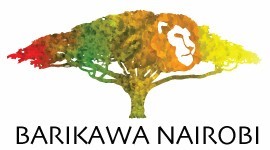 3-4 Board Members
Canada or USA
Barikawa Nairobi, Inc. is an emerging Christian humanitarian project organized in the USA and operating in Kenya. It started in 2015 sheltering AIDS-orphaned children in the home of its founders, Pastor Sammy and Christine Kasedar.  Since then, thanks to a growing group of supporters, it has grown into an organization with a school and children's home for 100 youth, a medical missions program, and a family care network  including a women's empowerment initiative with micro banking to help families elevate themselves from their dire situations.
Currently it is estimated that there are over 3 million children in Kenya; 47 percent as a direct result of HIV and AIDS. Barikawa Nairobi (BN), is working hard to address this monumental need.  While BN is a young and growing organization with only limited resources, to date they have housed and/or educated 100 of these children. 
The board of Barikawa Nairobi is conducting a search for a new Board Members.
Position: 3 – 4 Board Members
Location: Canada and/or USA
As an ideal candidate for a Director role with Barikawa, you have a keen interest in supporting a cause that is focused on the needs of children.  Directors will be leaders from various occupational and professional sectors with a combination of entrepreneurial skills and key competencies essential to providing direction, sound decision-making and oversight to Barikawa. Initially, you will be part of a very hands-on working board with the intention of moving into a more governance focused role.
COMPETENCIES SOUGHT IN NEW BOARD MEMBERS INCLUDE
•              Business acumen
•              Marketing and communications
•              Nonprofit professional and fundraising experience
•              Alignment with BN's Christian values
•              Past board experience is an asset but is not essential
•              Above all a compassionate connection to the cause of supporting at-risk children devastated by disease, refugee status
from wars, and abandonment
•              Strong relationships and networks that can be activated to the benefit of Barikawa
We are looking for a spectrum of candidates, 3 or 4 new board members who may fit one of the following criteria:
An emerging professional who desires to gain experience working on a non-profit board along with an interest in helping children,
OR
An established professional, who may have board experience and has an interest in helping children
This search is being conducted on behalf of Barikawa Nairobi by crawfordconnect, a search firm specializing in recruiting leaders and volunteers for the non-profit sector. If someone you know may be interested in this position, please feel free to forward this document – we would be pleased to connect with them.
To apply:​​​​
To submit your application by December 1, 2020, please visit 
http://crawfordconnect.com/for-candidates/job-openings/.
Select the role and 'Apply' to upload your cover letter and resume in two separate documents.
For additional information please reach out to Janice Wooster at janice@crawfordconnect.com or call 416.388.4049 / 1.866.647.5149.  
We request all cover letters and resumes be submitted online only.  Technical difficulties submitting your documents? Please email your application to info@crawfordconnect.com.
We thank all applicants for applying, however, only qualified candidates selected for  interview will be contacted.
---
Jerry's Auto Body
Auto Body Repair Technician
Beamsville ON
Jerry's Auto Body, Beamsville's #1 choice for collision services and restoration repairs, has been serving the Beamsville and surrounding area for over 51 years (since 1969).  We are a small family run business that strives to provide quality work at a fair price.
We are looking for an Auto Body Repair Technician to join our team.  You will play a crucial role in terms of the customer experience by completing the work required to reunite clients with repaired or restored vehicles.
 What We Offer
Paid vacation
Highly competitive wages
Clean, bright and safe working environment
Up to date equipment
Benefit package
Your Key responsibilities:
Perform quality repairs on a variety of vehicles.
Straightening of dents, buckles, and other defects using hammers and dollies
File, grind and sand body surfaces using hand and power tools
Preparing vehicles for refinishing including: feathering, masking, sanding, priming as per insurance guidelines and standards.
Fit and weld replacement parts into place, using wrenches and welding equipment.
Realign bent panels and frames using three-dimensional frame and unibody straightening
 
Remove and install new or recycled parts onto damaged vehicles
Remove damaged sections of vehicles using metal-cutting guns, air grinders and wrenches.
Prep vehicles for painting
Apply primers using a spray gun
Inspect repaired vehicles for proper functioning, completion of work, dimensional accuracy, and overall appearance of paint job, and test drive vehicles to ensure proper alignment and handling.
Keep work environment and surrounding area clean and tidy
Demonstrate and champion a healthy and safe work environment.
Requirements:
Looking for someone with 3 or 4 years of Auto body Technician education and/or experience within the trade
Able to understand, communicate, read and write English at a level needed to meet job related task and safety requirements
Must have your own hand tools or be willing to purchase
Must possess a valid driver's license and a safe driving history
Must have your own transportation to get to work
Be able to work well with others and be able to prioritize work to completion
Professional demeanor and strong work ethic
Excellent communication and organizational skills
Efficient problem-solving skills
Strong organizational skills and attention to detail
Knowledge of and the ability to operate machinery and tools required to complete repairs
Ability to work individually and as part of a team
High level of integrity and work ethic
Ability to meet physical demands such as heavy lifting, standing for long periods of time and using power and hand-held equipment
Open to continuous learning and development
Why come to work at Jerry's Auto Body?
We provide……
Stable (just celebrated 50 years in business) small town, family run work environment
Collision and restoration work on new and late model vehicles
Recognized repair centre by Insurance Companies
Standard work schedule is Monday to Friday, 8am - 5pm, no weekends
Competitive hourly (not flat rate) wage and a comprehensive benefits package
Year round employment
Please apply with your resume to Alan Gerritsen at jeryauto@vaxxine.com
---

Sales, Social Media, Accounts
Office based in Aurora ON
but work remotely.
About Digital Consultants
Digital Consultants is a digital marketing company that is committed to partnering with businesses and non-profit organizations to provide services that ignite online presence and deliver value for growth.  Digital Consultants will walk alongside clients to develop custom strategies and provide modern and Artificial Intelligence (AI) solutions for today's business problems.
Digital Consultants specialize in:
·      Artificial Intelligence messaging websites to engage website visitors
·      Communicate your value proposition through Storytelling content
·      Develop SEO, Responsive and Mobile Friendly website
·      Full e-commerce system to order online and receive payment without human interaction
·      Fully manage social media channels and increase brand awareness
·      Develop mobile apps that engage customers and grow business revenue
Sales Associates
Identifying and landing new business opportunities
Close new deals meet and exceed quotas
Conduct sales call daily to qualify and advance leads to close. 
Host online videos and have client-oriented video communications 
Create and execute sales proposals
Deliver energetic and expert product and service presentations to business owners and decision-makers
Exercise thoughtful persistence with follow-ups to close the deal
Participate in sales training and bring new ideas to the table to improve our process
Able to build and maintain lasting relationships with clients and key external stakeholders
Self-starter, looking to grow in sales skills, networking and business development 
Excellent written and verbal skills
Social Media Specialist
Monitor Digital Consultants' client social media accounts; respond promptly and appropriately to comments, fostering engagement and promoting productive and thought-provoking discussion
Grow client's social media platforms with specialized techniques and tools provided by Digital Consultants
Posting relevant and engaging content with Digital Consultant's Artificial Intelligence application and responding to comments and messages 
Help design and implement an effective social media and content strategy in collaboration with leadership team
Write and source regular blog content that establishes thought leadership and builds trust while improving SEO
Write and help optimize a variety of high-quality digital marketing content
Identify media trends, and insights from SEO research, to write content that gets easily found on Page 1 of Google
Create and/or curate interesting images, photos, and videos for highly visual social media platforms
Create monthly reports and analysis that provide insights to social accounts' progress, performance, and growth, and inform future decisions for content
Review progress reports with clients and develop targets and goals
Build and maintain lasting relationships with clients and key external stakeholders
Account Manager 
Host meeting with clients and handhold website launches
Coordinate and manage website projects till implementation
Monitor Digital Consultants' client website
Create monthly reports and analysis that provide insights on website performance, and growth, and inform future decisions for content 
Review progress reports with clients and develops targets and goals
Identify media trends, and insights from SEO research, to write content that gets easily found on Page 1 of Google using Digital Consultants tools and techniques 
Build and maintain lasting relationships with clients and be the point of contact to answer questions and concerns with clients
Digital Consultants Looking for team members who:
·      Belong to a local church and exercise integrity and excellence  
·      Self-starter and have an innovative mind-set 
·      Natural at creating and building relationships
·      Committed to learning and growing in digital marketing 
Benefits:
Flexible Schedule
Work from Home
Compensation:
Commission Pay and transition to full time role
Commission rate range from 15-25%
Quarterly Bonus based on performance calculation
Please submit your resume to Jenani (Jen) Paul, president, at jenani@digitalconsultants.ca
---
Rocklinc Investment Partnership Inc
Portfolio Manager Administrative Assistant
Burlington, ON
About Rocklinc Investment Partners
Rocklinc is an independent investment management firm focused solely on creating portfolios of
high
-
quality
assets.
Founded in 2010 and located in Burlington, Rocklinc's history is relatively short but our
lineage is rich in history and experience.
We
mana
ge over $175 million in assets and have been
ranked the
fastest growing
investment management
firm in
our
category in 2019 by
ISS Market Intelligence.
With the
launch of our fund, we are preparing for the ne
xt exciting stage of growth and broader distribution.
-
Provide
support to the Portfolio Manager
in the opening up of new client accounts
-
Assist clients with all account
-
related questions
-
Generate client statement
s
and trading report
s,
ensuring their accuracy and timely delivery
-
Supporting the P
ortfolio Manager in
fund
administration and reporting duties
-
Maintain
client files and databases to ensure accordance
with
regul
atory requirements
-
Oversee general office tasks such as
ordering equipment and supplies
-
Other duties as assigned
-
Strongly preferred the candidate has previous administrative experience in
the asset management
or fund industry
-
Proven
interpersonal skills and ability to work both in a highly
integrated team and directly with
clients
-
Experience with basic ubiquitous soft
ware programs (Microsoft Suite)
-
Experience with NDEX or related portfolio management software programs is an asset
-
Flexibility and willingness to learn and adapt
-
An excellen
t aptitude for detail and solid organizational abilities
-
Ability to take initiative and work with minimal supervision
-
Completion of undergraduate degree or diploma
-
CSC, IFC, CIM and/or other related licenses
is
an asset
-
Flexible hours an option
-
Work from home not available
At Rocklinc, you will benefit from a highly integrated and enjoyable work environment, with a strong level
of c
ollegiality. Your contributions will be important to the success of client relationships and the success of
Rocklinc as a whole.
We adhere to a high level of moral and ethical standards, with the successful
candidate's own behaviors and standards aligning
with the values and culture of the firm.
---
Teen Challenge Canada
Centre Director
London ON
Teen Challenge Canada Inc. is looking for a Centre Director for the Ontario Men's Centre in London Ontario.
Reporting to the Chief Program Officer, this multi-functional position would provide spiritual oversight and treatment of a Christian faith-based residential drug and alcohol rehabilitation program.
Responsibilities include ensuring full compliance with Teen Challenge's program standards, working alongside key program department staff members in order to achieve goals set for occupancy and graduation rates, leading a team that is focused on care for students to heal and develop mentally, emotionally and spiritually.
Other crucial responsibilities include working alongside the development team to aid in facilitating and ensuring that fundraising objectives are met, carrying out specific fundraising activities, and participating in annual events.
Job Duties & Responsibilities
Program Management
Manage and supervise staff, prepare work schedules, and assign specific duties
Review financial statements, sales, and activity reports, and other performance data to measure productivity and goal achievement, and to determine areas needing cost reduction and program improvement
Establish and implement departmental policies, goals, objectives and procedures, conferring with the management team and appropriate department staff as necessary
Understand, implement, and enforce Teen Challenge's Program Standards and Health & Safety Policies
Determine staffing requirements and facilitate interviews, hiring and training of new employees with the assistance of the Human Resources department
Update job knowledge by participating in educational opportunities; reading professional publications; maintaining personal networks/mentorship; participating in professional organizations
Enhance the organization's reputation by meeting with external stakeholders as required
Always maintain professionalism, tact, diplomacy, and sensitivity to portray the company in a positive manner
Oversee processes of discharging students who are in contravention of Teen Challenge's Program Standards
Reinforce Teen Challenge's Christ-centred culture at all times, by ensuring staff are conducting themselves in adherence with Teen Challenge's Lifestyle and Morality standards
Oversee the completion of all necessary training administered to staff
Handle all matters with sensitivity by upholding Teen Challenge's Confidentiality Policies
Deploy conflict management techniques, when necessary
Development Collaboration 
Work collaboratively with the Development team to ensure targets and objectives are met
Lead outreaches and liaison between local churches and key contacts, as necessary
Assist with the facilitation and delivery of Development initiatives and events
 Qualifications
An undergraduate degree in a relevant field would be considered an asset
Minimum two years of management work experience
Extensive Biblical knowledge
Demonstrated success in leading by influence and working effectively in a collaborative environment
Solid understanding of and commitment to the Teen Challenge Canada Inc. program
Excellent communication and presentation skills, gifted to inspire others, and clearly articulate goals and objectives
Excellent planning, organization and implementation skills
Able to travel for regular Sunday commitments at churches, and other interdenominational, business and public meetings and presentations as required
Able to build and maintain lasting relationships with corporate departments, and key external stakeholders
Effective communication skills with individuals at all levels of the organization
Ability to develop and implement strategies
Strong problem identification and problem resolution skills
Motivated individual with proven initiative
Able to deal with people sensitively, tactfully, diplomatically, and professionally at all times
Able to work efficiently as part of a team, as well as independently
Working Conditions
Travel is required
Ability to attend and conduct presentations
Manual dexterity required to use desktop computer and peripherals
Operate office equipment including computer, photocopies, scanner, phone, headset, and other office equipment as necessary
Overtime as required 
 Application Instructions
Apply online at www.teenchallenge.ca/contact-us/employment
---
Compass Creative
Art Director/ Designer
Stoney Creek, ON
Compass Creative, a specialized brand marketing agency in Stoney Creek, Ont., is searching for an experienced art director/designer. If you love brand design, think in both words and pictures, and got what it takes to create memorable brands & enjoyable user experiences on the web and in other media.... well... we want to hear from you.
Find full job description and details on how to apply here: https://compasscreative.ca/careers/art-director-designer
---

Western Canada Fundraiser
Resource Development 
Abbotsford, BC
Mennonite Economic Development Associates (MEDA) invites applications for a Senior Development Officer/Fundraiser to join the Marketing and Development team. 
MEDA is an association of compassionate women and men who invest in people living in poverty around the world so they can unleash their potential to earn a livelihood to provide for their families and enrich their communities. To learn more about MEDA and our work, please visit www.meda.org.
The Senior Development Officer (SDO) reports to the Senior Director, Resource Development and is responsible to secure funds for MEDA by managing a group of assigned donors within a specified region, assuring that as many as possible are retained as continuing donors to the organization and are upgraded in their giving and involvement.  They are also responsible for developing and implementing a cultivation and solicitation plan for individual major gift prospects.  The successful SDO will have the satisfaction of helping donors fulfill their faith, purpose and passions through their donations to MEDA.
This is a full-time position, with extensive domestic travel requirements based out of the Western Canada region, including Vancouver, the Fraser Valley, Winnipeg and other Western locations, with regular regional travel throughout the Western Region and occasional international travel. The ideal start date is July/August 2020.
They are looking for a business-minded professional who wants to use their relationship skills, expertise and business network to contribute to MEDA's global impact.
You are relational, a self-starter, may have experience in sales, networking, business development and/or fundraising. You are open to domestic and some international travel and have an understanding and appreciation for our Anabaptist and Mennonite constituency. You appreciate and understand efforts to alleviate poverty in an international context using business solutions to poverty.
RESPONSIBILTIES
Build relationships and network with MEDA's constituency in the Western region
Develop an annual plan for cultivation and solicitation of a portfolio of major gift donors and prospects within an assigned geographic area
Collaborate and participate with the entire Strategic Engagement team to support the annual convention, regional meetings, chapter events and tours as part of donor cultivation
Perform other donor and prospect activities as required
Additional responsibilities as per the job description
QUALIFICATIONS
Minimum five years demonstrated professional experience in business, sales or not-for-profit fundraising
Highly motivated, self-starter, achieving results with minimal supervision
Knowledge and skills in business principles with emphasis on marketing/sales
Excellent customer services skills
Demonstrated interpersonal skills in relationship building, active listening, communicating, negotiation and leadership
Demonstrated experience or willingness to learn Microsoft Office tools, SharePoint and donor management systems (Raiser's Edge)
Knowledge and understanding of MEDA's constituency (Mennonite, Anabaptist and Christian business and professionals)
Appreciation and support of MEDA's mission, vision and values
Understanding and appreciation of business principles, international development and MEDA's approach of creating business solutions to poverty
 To apply, please follow this link:
https://meda.bamboohr.com/jobs/view.php?id=152
---
Alcot Plastics Ltd.
HR Generalist
Guelph, ON
Company: Alcot Plastics Ltd. is a rapidly growing family owned company that manufactures various Polyethylene foam items in the construction, insulation, toy, and protective packaging fields. We are looking for an experienced, and self-directed HR professional who is excited to take our current policies/procedures, improve/expand on them, and make our operation run that much more smoothly.
Job Description: The HR Generalist will oversee all aspects of HR within the organization. This includes attendance, payroll, discipline, performance management, hiring, terminations, health and safety and policy implementation and updating. You will also be the main contact for company counsel regarding all matters of employment law (human rights, employment standards, wrongful dismissal claims, etc).
Duties:
Payroll
Attendance management, including administering leaves and accommodation requests when warranted
Progressive discipline, including providing advice and guidance to terminal managers, overseeing the progressive disciplinary process and so on
Handling all terminations
Minimize the use of temp agencies and co-ordinate with Production Manager to ensure optimal staffing levels on all shifts.
Full cycle recruitment, including initial hire orientation regarding HR policies, Contracts, Reviews, etc.
other tasks and projects as needed and assigned which may cover any aspect of Human Resources, including suggesting further training courses for key positions.
Requirements:
CHRP or equivalent experience
2-5 years in an HR role encompassing the above duties
knowledge of the CLC, ESA, and federal and provincial Human Rights legislation, health and safety (OHSA), etc.
Bachelor's degree
Job Type: Permanent
Salary: $65,000.00 - $72,000.00 per year
Benefits:
Dental Care
RRSP Match
Vision Care
Schedule: 8 Hour Shift, Monday to Friday
Experience: Human Resources: 5 years (Required)
Education: Bachelor's Degree (Preferred)
Work remotely: No
To apply, go to this link: https://ca.indeed.com/m/viewjob?jk=2450846fdd6ca49a
---
Christie Gardens at The Meadows of Aurora
Executive Director
Aurora, ON
Christie Gardens Apartments and Care has been serving elders in Toronto for over 30 years and was the first not-for-profit community in Toronto offering a true continuum with choices to suit lifestyle and needs. Christie Gardens is expanding its services to include managing other facilities with shared values and vision for senior's retirement living.

The Meadows of Aurora is a place where seniors can live their life surrounded by nature's beauty and tranquility while enjoying state-of-the-art facilities, safe and controlled building access, lush green spaces, walking trails, seating areas and a spectacular pond.

The Meadows of Aurora will provide a quality-oriented facility, while enabling individuals to 'age in place' based on the belief that seniors prefer to remain in their own community near family, friends, church and healthcare providers.
Position description
Christie Gardens seeks a team-oriented, skilled leader to be its Executive Director at The Meadows. The selected candidate will seek to ensure that all residents and staff are satisfied with the services and environment provided by The Meadows, while ensuring adherence to Christie Gardens' and The Meadows' stated vision, values and beliefs as well as its budget. As an employee of Christie Gardens, the Executive Director will confidently coach and lead The Meadows management in inspiring, nurturing, disciplining and maintaining a healthy staff.  
 
Reporting to the CEO and COO of Christie Gardens, the Executive Director will function as an advocate for, and essential link between team members, team leaders and The Meadows head office. This position is also directly responsible for developing and adhering to financial plans, preparing reports, and building strong relationships between residents, families, staff and the broader community.
Further information about Christie Gardens can be found at http://christiegardens.org and The Meadows of Aurora at http://themeadowsofaurora.com
Contact:
If you, or someone you know, would like to start a confidential conversation about this opportunity, please contact: ed.themeadows@causeleadership.com.
A full Opportunity Profile document will be made available to all qualified candidates.
About Us:
Cause Leadership Inc. is a cause based, leadership focused company providing executive search and recruitment services to the charitable sector and is managing this search on behalf of Christie Gardens. Please direct all communications through Cause Leadership Inc.
---
Compass Creative
Project Coordinator
Stoney Creek
We're looking for an outstanding Project Coordinator to support our creative team as we create brands from scratch and bring brand stories to life. This position requires the skills of organizing schedules & budgets, directing & motivating people and communicating project details with clients. The primary responsibility of this role is to provide clear instructions to project teams and ensure they have what they need to deliver great value to our clients.
Candidates will have 2-5 years experience in a creative agency or in-house art department and will bring attention-to-detail to an informal, friendly, creative office environment. As well as interpersonal skills, candidates will have solid organizational skills and aptitude with various kinds of management software.
The main responsibilities in this role are:
Schedule project work.
Manage multiple projects. We're looking for a ninja with almost supernatural abilities to juggle up to a hundred different moving pieces without a blink.
Create project plans and schedules.
Use project management software (Like Harvest Forecast, Monday, MS Project or similar).
Manage calendars, schedules, timesheets, and task lists.
Understand the creative process.
Work closely with sales managers, creative director, art director, designers, writers, developers and other creatives.
Track and report time & costs.
Clearly communicate expectations, schedules and details with team and clients.
Communicate with printers, freelancers and other vendors.
Our clients will enjoy…
Proactive communication.
Project status updates.
Greater confidence and enjoyment in the creative process.
Feeling cared for.
Compass will enjoy…
Maximized productivity.
A sustainable workload.
Increased returns on business/referrals.
About Us
We're a small marketing agency in Hamilton. We handle branding, web and marketing projects for companies in our area and beyond. We have been geared towards the trades industry over the last couple of years, but we do some work with manufacturers and not-for-profit organizations as well.
For an idea of the type of work we do, check out our work.
How to apply
Email completed application to: iwanttowork@compasscreative.ca
---
WJ Professional Corporation
Chartered Professional Accountants
Senior Accountant
Mississauga
A public accounting firm on the Oakville/Mississauga border is seeking a Senior Accountant  with a CPA,  having  public accounting firm experience. This position offers work-life balance with hands-on experience serving a variety of owner-managed businesses. They will consider both those seeking full time and permanent part-time positions. The eligible candidate:
Is at least 2 years post designation;
Has a minimum 4 years' experience in public accounting;
Is experienced in the owner-managed sector
-      Has a strong working knowledge of ASPE, ASNPO, CaseWare, Jazzit, Profile and/or Taxprep;
Brings a positive attitude and willingness to work as a team;
Is comfortable in taking responsibility and working independently;
Has strong written and verbal communications skills;
Enjoys researching a tax and accounting solutions.
Overtime hours during the busy season are under control, and you are more than a number. They value every person of the team.
Please submit your resume in confidence to cpainmississauga@gmai.com
---
Project Coordinator
Writer
Stoney Creek ON
Compass Creative, an award-winning brand marketing agency in Stoney Creek, Ontario is currently receiving applications for the following full-time positions.
1. Project Coordinator
2. Writer
For more details on how to apply visit: https://compasscreative.ca/careers

Compass Creative values truth, beauty and business results!
We believe there's far too much noise in the world today. We help our clients communicate clearly, truthfully and artfully about the great work they do so they can grow their business and improve more people's lives. We believe we're redeeming the stories we tell in the marketplace. And that's what gets us out of bed in the morning.

Consider joining our team or forward this info to anyone who might be up for a challenging but rewarding career in marketing.
View job descriptions and download applications here: https://compasscreative.ca/careers
---

Technology Group Leader
Guelph ON or remotely.
Who is Mission Aviation Fellowship (MAF)
We exist to share God's love through aviation and technology.  We desire that all Isolated people will be physically and spiritually transformed in Christ's name.
MAF Canada is part of a worldwide partnership, providing access to over 1,400 destinations in more than 30 countries through our fleet of 130 aircraft. Every four minutes, somewhere in the world, an MAF pilot and plane takes off or lands.
We are hiring a leader for a newly created technology division of MAF Canada.  This group will lead the MAF Canada tech division and inspire MAF globally in developing and utilizing new technologies that will assist MAF and like-minded organizations to reach isolated people in Christ's name.
Why would you join us?
The challenge: You are tired of working for a corporation.  You want your work to have real meaning.  You want to be able to use your technical skills to really help less fortunate and isolated people all over the world.
Opportunity: You want to help scale something from a startup to a group that has global impact.
Innovation: You want to be on the leading edge of using technology to advance the gospel to isolated peoples throughout the world.
Reward: You are motivated by providing technical solutions that help solve real-world problems.
Learning: You want to work with and learn from a world-wide team of Christian business leaders.
Who are you - Characteristics?
Disciple:  A committed disciple of Jesus Christ.
Continuous Learner: ​ Every great leader is a learner. You spend a good deal of your spare time reading/listening/studying.
Passionate about technology: ​You believe the church and Christian organizations must think critically on technology and leverage technology for Kingdom use.
Clear Communicator: ​ You've shared a vision and people not only heard but got on board.
Problem Solver:  You are really good at looking at complex problems and distilling them down to simple core solutions.
Partnering: You understand the value and leverage of partnering with other organizations to accomplish Kingdom goals.
Leading:  You get energy from leading small teams of people.  You've had people tell you that you are a good leader.
Who are you – Experience?
Entrepreneurship: ​You have started something new and seen it grow. This can be as simple as a club at college to a profitable business. We want to hear your story.
Leadership: ​ You have led a team in some capacity, either volunteer or staff.
Technology: Whether you are a programmer, or a designer, or a project implementation specialist, you have experience with and a love of technology.
 Responsibilities
Assist MAF in recruiting a team of technologists made up of both volunteers and staff.
Lead a team of technologists that can help design / develop technology solutions for MAF global and other partner organizations.
Work with MAF global groups to identify and research disruptive technology that will impact MAF.
Lead international working groups that are exploring and identifying different types of technology solutions for missions work.
Develop and foster working relationships with other partner organizations to multiply the work that your team can accomplish.
Manage and grow partner relations with outside technical suppliers providing development work.
Report to the CEO of MAF Canada, participate on the senior leadership team of MAF.
Please submit resumes to: careers@mafc.org

---
Employment Wanted
---
Carolina Loren
Virtual Assistant
The Best Virtual Assistant for Your Business Is Available for Hire (Remotely)
Running a successful business can be a rewarding, yet challenging endeavor – especially if you're currently completing all the day-to-day tasks yourself, or you're working with a scattered team of freelancers, contractors and virtual assistants.
So if you need more time during the day to meet with clients, to manage important projects, or just need more personal time to spend with family, why not consider hiring me, Carolina Loren, to oversee many (if not all) of the most important facets of your business operations such as administration services, general marketing, real estate management, project management, book publishing management, customer service management, managing basic WordPress updates, posting , ecommerce management, Amazon setup and so on?
I provide an exceptional all-in-one service that can ensure your business runs smoothly and efficiently at virtually all times, so rather than spend countless hours each day coordinating with multiple freelancers and contractors, you can simply contact me  at  givingyoutimeback@gmail.com  
If you already know what you need from me, that's brilliant! If not, don't worry, I know all the right questions to ask and I'll be working closely with you to determine what we need to refine, put in place and create to grow your business quickly.
I can't wait to talk with you. 
WHO AM I
I am based in the Burlington ON area.  I am super passionate about providing support to small businesses, entrepreneurs, real estate agents, health and wellness professionals and aspiring authors.  My mission is to collaborate with you to create organized processes, maximize your business relationships and ideally enhance your bottom line.
Believe me, I understand that keeping the proverbial work/life balance is not always easy.  That's why I've come up with a range of service offerings to make managing the "not so fun" tasks effortless.
Let me help you with those small tasks or hire mw to help manage a larger scale project.  There is nothing too big or too small for me to take on.
Background
My combined experience as an Executive Assistant, Marketing Specialist and as a Virtual Assistant is over 25+ years of experience within the social media marketing field, administrative assistant, email management, research, data entry, real estate management, project management and administration sector.
What can you expect from me:
- Complete confidentiality at all times.
- A professional and committed working relationship.
- Work carried out in an efficient, timely and proficient manner.
- Integrity and Flexibility.
- A clear understanding of you and your business needs.
The benefits of using me -
- Hours are completely flexible, you only use me when you need me.
- Reduce your overheads by not employing a full-time member of staff.
- No need to purchase expensive IT equipment.
- More free time for you to concentrate on your business.
Core services that I can provide are as follows:
•             Email Management
•             Calendar Management
•             Lifestyle Management
•             Real Estate Management
•             Project Management
•             Health & Wellness Management
•             Bookkeeping - Simple
•             Book Publishing – Print and Audio
•             Social Media Support
•             Social Media Assistant
•             Travel Arrangements
•             Amazon FBA Setup/Shopify
If you think you could do with a little extra help then please get in touch!
Book a telephone appointment with me via e-mail at   givingyoutimeback@gmail.com
---
Bookkeeper and Financial Analyst – Charitable Organization
South Central Ontario
Retired Business Executive with extensive, broad-based experience in the IT industry and the Financial world, seeking employment or contract opportunities. 
Offering a specialty service > Provide a full set of financial services for charitable organizations. 
Services include
Bookkeeping --- disbursements, GL, month-end closes, year-end close
Balance Sheet and Revenue & Expenses Statement ( like a P&L )
Full Payroll – generation, T4's, monthly remittances, group medical benefits
Donations – pre-authorized debits, web site giving, donation receipts at year end
Financial Budgeting & Forecasting --- month over month in current year, annual outlook for the next four years
CRA – HST rebate applications, payroll remittances, formal year end submission, audit archiving
Data analytics --- actuals vs budgeted, comprehensive giving analysis, what-if scenarios, etc.
Financial Presentations
Proficient and experienced because I have provided all these services to a charitable organization for more than two years – started in January 2018.
Key soft skills > Well organized, problem solver, reliable, enthusiastic, decisive, good communicator/presenter, team player, able to see the big picture yet can also handle all the detail. 
Will add value to an organization because I have many years of business and financial experience.
Location: South Central Ontario
job.search.sc.ontario@gmail.com
---
K​EN ​D​EV​​RIES
519-808-0162
Seeking employment as a ​Human Resources Consultant, Generalist, Specialist, or Business Partner
O​BJECTIVE​ & P​ROFILE​
A dedicated and experienced individual graduating from the Human Resources Management Graduate program at Fanshawe College. Confident in experience and enthusiasm. Highly personable with excellent customer service and teamwork skills. Enjoyment derived from helping others. Looking to use previous business and career experience, and recent education, to provide an excellent addition to an established Human Resources team.
K​EY ​S​TRENGTHS:​
■ Educated: BA in Business Administration, on-going learning, & recent graduate in Human Resources Management
■ Personality: Friendly and outgoing, high EQ, excelling in service and support of team members
■ Networking: Extensive business and personal connections in profit, non-profit, and political sectors
■ Leadership: Started and ran two businesses for over 18 years; served on volunteer boards
■ Experience: Wide variety of work experience in sales, service, delivery, assembly and inspections
S​KILLS ​​AND ​E​XPERIENCE:​
■ 18 years' experience in developing, growing, maintaining, and turning over 2 service businesses
■ Listens and observes to identify needs and desires to better offer solution options and direction
■ Trains and leads employees in multiple facets of the business operation
■ Above-average computer skills in MS Office, Outlook/Exchange, and social media, average in HRIS
■ Adapts well to changing environments, thrives in new and chaotic situations, remains calm, optimistic, and positive
R​ELEVANT ​E​MPLOYMENT ​​AND ​B​USINESS ​H​ISTORY:​
Loader & Driver​, ​One Extra Guy​, London, ON                          
October 2016 - present PT
■ Drove commercial trucks for deliveries in Southern Ontario, loaded and unloaded furniture, sequenced inventory in the warehouse
Cross-Dock Loader​,​ Crossroads Express​, Aylmer, ON                
June to August, 2019
■ Loaded and unloaded trucks using counter-balance forklift, sequencing in the warehouse, shunted trailers, daily cleaning
Client Services​,​ Great Promotions​, London, ON                       
January, 2017 – present casual
■ Sold and marketed promotional products and apparel within London and SW Ontario. Still do some deliveries, production, and sales work with them.
Dealer Support Representative​, ​Easy Auto Bids.com​, London, ON     
June to November, 2018
■ Enrolled auto dealers to join EAB Dealer Network, built and maintained an accurate database.
Want to Post a Job?
CCBF members can list their Help Wanted ads here without charge. It's one of the benefits of membership.

CCBF also offers free Employment Wanted ads, especially for CCBF members and for business students attending Christian universities in Canada.

Send your job listings in Word to Keith Knight  at ccbfed@gmail.com  
He will post them.