Help Wanted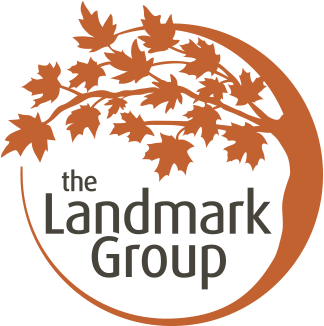 The Landmark Group, creating fine landscapes for over 30 years and based in Collingwood ON., is looking for a General Manager with strong Christian, Kingdom values.
Check out the job posting on Landmark's CCBF Directory page. 
---

Dundas ON
Carpenter
Precision Exteriors is a small company with a passion for beautifying home exteriors through wood siding and exterior trim. Their work is primarily on custom homes in Southern Ontario.
They currently have a job opening for a full time carpenter who is:
detail oriented
safety conscious
comfortable working at heights
Experience is an asset but they would be happy to train the right candidate.
Ministry required training will be provided.
For more information or to submit your resume email rich@precisionexteriors.net.
---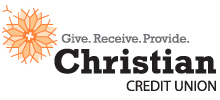 Member Service Representative
Summer Employment
Edmonton AB
Christian Credit Union is currently seeking a dynamic, service orientated individual to join our team in the capacity of a Member Service Representative for the summer months; May 1- August 31.
As a Member Service Representative I (MSR), you are part of a dynamic retail branch team. Your job is to make everyone feel welcomed from the moment they enter our Edmonton Branch and assist them with their day to day banking needs.
What does an MSR do?
Plays a critical role in delivering personalized service.
Builds relationships with our members and helps them complete banking transactions like deposits, withdrawals, loan and bill payments, bank drafts, selling foreign currency, cashing cheques and more.
Begin great conversations to uncover what each member wants and needs and connect them with theservices  or staff member that is right for them.
Serves members quickly, efficiently and professionally.
What skills and attributes does an MSR with Christian Credit Union need to have?
Exemplary Christian character including a desire to promote Biblical stewardship.
Is humble, friendly, outgoing, confident, responsible and credible with a strong appreciation for strict confidentiality.
Exceptional customer service skills and experience.
Excellent communication and organizational skills with an aptitude towards attention to detail.
Able to identify potential problems our members may have and a willingness to lead the discussion to help them see and solve them.
Portray a good sense of teamwork, display a willingness to assist others and contribute to team goals by offeringideas and suggestions.
Post-secondary education is preferred, experience is desired however is not required to apply.
Why Christian Credit Union? We live our values in how we do business and how we treat our employees.
The Compensation
Compensation for this position will reflect the experience, training and value-add contribution that the Candidate possesses.
Closing Date: Until filled
To indicate your interest in the position, please submit your resume to:
Christian Credit Union Ltd.
13504 -142 St NW
Edmonton, AB T5L 4Z2
Attention: Jackie Rudyk ---Branch Manager jrudyk@christiancu.ca Fax: 780.426.2313
They thank all applicants for their interest. Only those under consideration for the position will be contacted.
---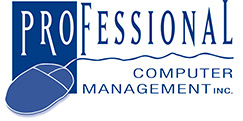 Hamilton Ont.
Help Desk Technician
Professional Computer Management is looking to expand their team with a HELP DESK TECHNICIAN.

Join a talented team that provides managed IT support to small and medium sized businesses.  Duties would include remote support of various client networks and related equipment.  Technology relating mainly to Microsoft Windows networks and business software.  Position requires good communication skills, attention to detail and a team player attitude.  Diploma in Information Technology preferred; up to date vendor certifications an asset.

To apply or for more information please contact:  resume@pcm.ca
---

Orleans ON
Full Time Manager
BFM Foundation (Canada) is a national organization with over 50 thrift stores across Canada. The net revenue from all Mission Thrift Stores is devoted to Joint Ministry of BFM Foundation (Canada) and Bible League Canada. These funds are used to establish adult and children's literacy programs, church planter training and distribute Bibles in many places around the world. The stores are operated primarily by dedicated volunteers.
Mission Thrift Store Orleans is seeking a full-time manager who understands and supports the vision and purpose of BFM Foundation (Canada). Reporting to the Board of Directors of BFM (Orleans) Enterprises Society, the position is responsible to oversee and manage the day to day operation of the Orleans store, including assigning, overseeing and guiding a dynamic group of volunteer workers and volunteer department heads. The position works with the Board on planning and priority-setting, budgeting and policy development. The position also establishes and maintains operational procedures and internal controls, ensures compliance with government legislation, and is responsible for the ongoing achievement of internal and national operational standards.
The successful candidate will be a self-disciplined, organized individual with an eye for detail and a firm, tactful, supportive approach to interpersonal relations and communications. French language skills would be a definite asset. The right candidate will understand the unique retail environment of a thrift store, be committed to exceptional customer service, and be able to effectively direct, guide and support the work of store volunteers and staff.
Required Commitment
Follower of Jesus Christ who wholeheartedly subscribes to the BFM Foundation's Statement of Faith and Lifestyle and Morality Policy
Preparedness to participate and lead others in prayer and devotions, including daily opening devotions, meetings of staff and volunteers, and at other BFM local and national gatherings and events
A love for Bible-based ministry in Canada and around the world
Cultural, economic and environmental sensitivity
Qualifications
Required
Minimum 5 years management experience in a retail environment, including a comprehensive working knowledge and experience in human resource management, financial management, facilities operations and basic information technology systems.
Post-secondary degree or certification in management or a related field, or an equivalent combination of knowledge, training and experience.
Knowledge of applicable government legislation and regulations, especially pertaining to employment standards and governance of not-for-profit corporations
Understanding of the team-building process, with experience in building effective teams and creating a positive, supportive team environment
Commitment to supporting and furthering the vision, values and purpose of BFM Foundation (Canada)
Proficiency in the use of email, on-line resources and Microsoft Office suite, including Word and Excel
Excellent spoken and written English communication skills
Preferred
Experience in developing and implementing successful retail marketing strategies, including both traditional and emerging marketing methods
Experience in policy implementation, including establishing and maintaining related procedures
Experience in volunteer recruitment and training
Proficiency in spoken and written French communication a definite asset
Compensation and working conditions:                This is a salaried managerial position. Salary will be commensurate with training and experience. In common with most retail management positions, the average workweek often exceeds 40 hours and includes a minimum of one Saturday each month, and often two. Attendance at monthly meetings of the Board of Directors is required. The Manager is also expected to consult on a regular basis with staff at the BFM Foundation (Canada) office and to make the fullest use of the resources that are available.
If you have the qualifications and motivation to succeed in this challenging position, we look forward to hearing from you. Please submit your resume and cover letter, including salary expectations, by May 18, 2018 via email to melody_thomson@missionthriftstore.com
Full job description is available upon request.
_________________________
Full Time Assistant Manager
Mission Thrift Store
London ON
BFM Foundation (Canada) is a national Christian organization with over 50 Mission Thrift Stores across Canada. The net revenue from all Mission Thrift Stores is devoted to Joint Ministry of BFM Foundation (Canada) and Bible League Canada. These funds are used to establish adult literacy programs, provide church planter training, children's ministry programs, and distribute Bibles in many places around the world. The stores are operated primarily by dedicated volunteers.
BFM (London) Enterprises Society (Mission Thrift Store in London) is currently seeking a full-time Assistant Manager who understands and supports the vision and purpose of BFM Foundation (Canada). The ideal candidate will have strong relational qualities, who can train and lead volunteers to effectively operate the store. The Assistant Manager needs to be vibrant, passionate and have an entrepreneurial spirit. The right candidate must understand the needs and wants of a thrift store customer and deliver exceptional customer service, function within a team environment, understand inventory control, pricing, health and safety regulations, delegating, and motivating plus marketing and financial management.
Qualifications
Knowledge, Skills and Abilities
Understand retail sales, leadership and management principles as they relate to non-profit/volunteer organizations;
Understand all federal and provincial legislation applicable to volunteer organizations including, employment standards, human rights, occupational health and safety, charities etc.;
Basic knowledge of human resources management;
Proficiency in the use of Microsoft Word, Web media (e.g.Facebook,Kijiji) Excel and PowerPoint and email management would be an asset.
Effective verbal and written communication
Experience: Management experience in a retail setting; experience with non-profit/ voluntary sector would be considered an asset.
Working Conditions:  The Assistant Manager will be working in a retail / office environment, and would be responsible for the thrift store operations, in the absence of the store manager which includes assigning and monitoring a team of volunteers.  The Assistant Manager will be required to work days, some evenings and weekends, and will report to the Store Manager.
Salary Expectations:  Remuneration will be commensurate with experience.  You may include your salary expectations.  Only those considered for interviews will be contacted.  
If you feel you have the passion and skill set that would help to advance the purpose of the Mission Thrift Store in London, we look forward to hearing from you!   Please submit your resume by email to: london@missionthriftstore.com
 or regular mail to:
BFM (London) Enterprises Society
2020 Hyde Park Road, Unit 7
London, Ontario
N6H 5L9
Attention:  Store Manager
---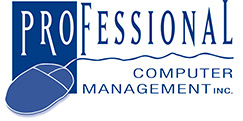 Technical Consultant
Stoney Creek Ont.
Professional Computer Management is looking to expand their team with a TECHNICAL CONSULTANT.
Join a talented team that provides managed IT support to small and medium sized businesses.  Duties would include remote and onsite support of various client networks and related equipment.  Technology relating mainly to Microsoft Windows networks and business software.  Position requires good communication skills, attention to detail and a team player attitude.  Diploma in Information Technology preferred; up to date vendor certifications an asset.
To apply or for more information please contact:  resume@pcm.ca
---
SENIOR ACCOUNTANT/FINANCIAL ANALYST
Position Summary:
Reporting to the VP of Finance, the Financial Analyst will have an active role in the monthly reporting and analysis, ad hoc reporting, budgeting, forecasting and projections. This position involves interaction with all departments and branches at Gelderman Landscape Services. Hours of work will consist of a 40 hour work week, Monday – Friday.
Duties and Responsibilities: (but not limited to)
Account & Financial Statement Analysis
Aid VP Landscape and Construction with financial statement analysis. Provide recommendations for improvement in quoting and managing projects based on analysis ensuring compliance with company strategic objectives for gross margins.
Prepare weekly statements for analysis of Sales Gross Margins and the Incentive Reports for the Divisional VP's. Prepare the quarterly incentive payout reports.
Assist with ongoing projects assigned by Divisional VP's
Perform minimum bi-monthly analysis of Balance Sheet accounts to ensure that correct balances are reflected in the accounts.
Prepare daily bank reconciliations and update cash flow projections for the coming 30 days. Make recommendations to VP Finance and Admin regarding AR and AP to ensure minimum cash requirement are being met.
Review monthly financial statements with the VP Finance and Admin to ensure accuracy of statements for all revenue and expense accounts
Prepare budget vs actual analysis of financial statements for the Senior Management team. Analysis must be made based on annual budgets and the company strategy set out by the Senior Management Team. Make recommendations for improvement of company results.
Payroll
Provide backup for Payroll function – prepare payroll, government remittances, FRO payments, WSIB, company benefits etc
Monthly balance of payroll benefit liability accounts
Monthly and Year End Analysis
Prepare Working Papers for company auditors. This will include reconciliation of all Balance Sheet accounts. Certain revenue and expense accounts will also require analysis.
Liaise with company auditors to answer any questions posed by the audit team.
Work with VP Finance and Admin to prepare internal statements for the Senior Management team to evaluate the year versus budget and the strategic plan.
In the event of a CRA Audit, assist in the preparation of requested documents and reconciliations
Budgeting
Participate in translating the strategic plan set out by the Senior Management Team into budgets.
Work with the VP Finance and Admin to ensure that the budgets accurately depict the goals of each individual sales rep, department, branch and the company as a whole.
Through the year analyze budget vs actual and where necessary recommend and prepare adjusted budgets
Qualifications:
CPA designation or equivalent
3-5 years experience in financial analysis
Advanced knowledge of Microsoft Office (emphasis on Excel)
Strong initiative and ability to manage multiple projects
Excellent communication skills
Ability to complete projects timely and accurately
Must be detail-oriented with strong organizational and analytical skills
Ability to work well with others in a fast paced, dynamic environment
Specific experience in Sage/CRM systems is an asset
Experience in implementation of new ERP systems is an asset
Visit http://www.gelderman.com/careers/openings  to apply
---
Presbyterian World Service and Development
Senior Program Coordinator
Full-time, permanent
Presbyterian World Service & Development (PWS&D) provides an opportunity to align your work with your values and be part of an innovative team committed to making a positive difference in people's lives in Canada and around the world. PWS&D is the development, relief and refugee sponsorship agency of The Presbyterian Church in Canada with a budget of over $4.4 million in 2018. PWS&D responds with partners overseas and Canadians here at home to help communities overcome poverty, recover from emergency situations and provide new futures for vulnerable people. PWS&D works with churches and local organizations seeking to transform their communities by promoting justice, peace and the integrity of creation through programs in the areas of food security, sustainable livelihoods, health, peace and human rights.
Position Tasks and Responsibilities
Reporting to the Director of PWS&D, the Senior Program Coordinator takes primary responsibility for ensuring that PWS&D has strong development and relief programs which deliver quality results and maximize the social returns for participating populations. The Senior Program Coordinator provides strategic guidance to the Director and to the PWS&D Committee for optimal allocation of resources. The Senior Program Coordinator is responsible for the coordination, execution and evaluation of government funded programs through Global Affairs Canada (GAC) and for conceptualizing and actualizing new government funded proposals to generate and grow revenue streams for PWS&D.
In terms of disaster responses, the Senior Program Coordinator provides guidance to the Director and PWS&D Committee about the allocation of funds and oversees PWS&D's disaster response initiatives to ensure that immediate relief and longer term rehabilitation is facilitated and reported on effectively. The Senior Program Coordinator will have direct project management responsibilities. The incumbent represents the organization at ecumenical forums (e.g. Canadian Foodgrains Bank, ACT Alliance, etc.) as needed.
Inspired by PWS&D's vision, values, mission and mandate, the Senior Program Coordinator will be an articulate and passionate spokesperson about the work of PWS&D within The Presbyterian Church in Canada and ecumenical community.
Qualifications 
A graduate degree in international development studies, project management, or a comparable field.
A minimum of five years of proven experience in a development or relief organization with program management skills, knowledge of results-based management (RBM) tools and supervision and coordination of major development and/or relief programs.
Overseas experience in managing development and/or relief programs. Expertise in health, agriculture and food security programming in developing countries an asset.
Understanding of disaster response contexts and ability to strategize for optimal allocation of resources, using networks and partnerships available.
Demonstrated cultural sensitivity and adaptability in various global contexts.
Demonstrated experience in problem solving and program analytics.
Demonstrated success in preparing proposals and reports for government-funded programs.
Ability to both collaborate effectively and enrich the work of the team, while taking significant responsibility for specific deliverables.
Ability to identify and respond effectively to needs and requests from various stakeholders including colleagues, ecumenical and international partners and the Presbyterian constituency where coordination of efforts is required.
Ability to articulate a theological understanding of responding to relief and development needs around the world.
A relationship builder. Excellence in creative, engaging and meaningful communication with individuals and church groups, including public speaking.
Ability to travel internationally, sometimes for extended periods in physically challenging contexts in developing countries.
Ability to work with a high degree of independence and responsibility.
Advanced computer proficiency including Excel and ability to use such tools creatively to convey information to the Director, the Committee and other stakeholders.
Well organized, accurate and efficient. Able to manage and meet deadlines.
Knowledge and respect for the beliefs, structure, programs and polity of The Presbyterian Church in Canada.
Ability to interact with all members of the community of The Presbyterian Church in Canada cheerfully, enthusiastically, courteously, patiently and with discretion.
Fluency in another language, especially Spanish or French, an asset.
Clean Criminal Records Check – Vulnerable Sector
In return for your skills and dedication, we offer an attractive compensation package that encompasses a competitive salary, excellent benefits and the opportunity to have a rewarding employment experience where your contributions can truly make a difference every day.
To Apply:
Qualified candidates are invited to submit their resume and cover letter with the title "PWS&D Senior Program Coordinator" in the subject line to Colleen McCue, Senior Administrator cmccue@presbyterian.ca
---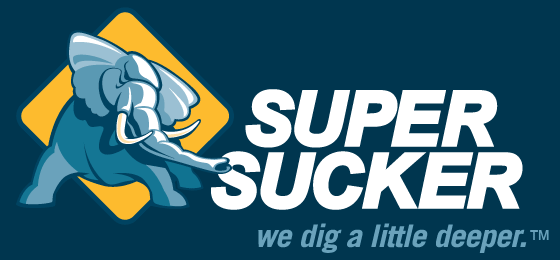 Human Resources Generalist
Burlington ON
Main Functions:
The Human Resources Generalist is responsible for all functions of the Human Resources department including but not limited to employee relations, disciplinary actions, compensation, and recruitment.
Duties:
·         Develop and provide strategic direction for department
·         Employee relations
o        Manage rewards/recognition programs
o        Handle employee complaints and concerns
o        Manage health & wellness program
o        Prepare documents for performance reviews and meet with employees twice a year
·         Recruitment & Selection
o        Recruit potential employees
o        Conduct interviews and reference checks
o        Create and post job descriptions and postings as necessary
o        Create employment contracts and agreements
·         Compensation
o        Evaluate compensation in comparison to market and competitors
o        Create quarterly wage reports
·         Job evaluation
o        Evaluate compensation in comparison to market and competitors
o        Maintain organizational chart
·         Training management
o        Coordinate training for new hires
o        Renew expired training as necessary
·         Performance management
o        Assist Managers in conducting semi-annual performance reviews with field staff.
·         Disciplinary management
o        Assess policy and procedure infractions and proceed with disciplinary action as necessary
·         Policies
o        Write, update, and edit as necessary
o        Maintain master copy of policy binder
o        Maintain revisions documents for each policy
·         Health & Safety
o        Work alongside H&S department to maximize internal Health and Safety efforts
o        Training/Orientation
·         Coordinate events
o        Company picnic, golf tournament, Winter Holiday Dinner, pizza & pop nights
·         Team Leader liaison
Manage team leader program, meetings, and events
Working Conditions:
Work weeks are 5 days a week, Monday to Friday
 Employment Requirements:
·         Completion of a degree with a major in Human Resources
·         3 years of experience as a Human Resources Generalist
·         Familiarity with legislation related to employment and Human Resources 
·         Proficient spoken and written English
·         Punctual, meticulous and reliable
Courteous manners with the clients and customers
Apply by e-mailing Kyle Beishuizen at Kyle@supersucker.ca
---
---
Employment Wanted
Cesar Vera
+1 403 650 4144
+52 1 55 7612 3999
linkedin/in/cesar-vera
A charismatic leader with a multicultural background career known for developing and executing profit and growth strategies, and finding and materializing synergies amongst business partners. Recognized as a solutions facilitator, promoter of digitalization to bring in efficiency for profit improvement whilst seeking effectiveness for business growth.
Reputation for positive communication and building relationships, and collaborating with stakeholders and the execution team with diverse international experience in managing complex projects and business transactions within the Energy Industry particularly in the Oil and Gas sector.
SELECTED HIGHLIGHTS
Lead a disrupted team to an accelerated path of transformation for operational excellence, service delivery and profit improvement under a market constraint

Developed innovative solutions to the heavy oil industry by understanding the client's goals and their success indicators whilst establishing relationships at C-Suite level

Successfully consolidated two manufacturing plants into a new built for purpose, lean and efficient facility including a fast track ERP implementation
PROFESSIONAL EXPERIENCE
SIEMENS - Building Technologies                                                                               2016 - 2018
General Manager - Alberta, Canada
Accountable for the commercial, technical, operational & administrative structure of the HVAC Controls, Fire Safety, Security System and Energy Optimization business in Alberta, Canada. P&L responsibility with an annual budget of 50M$. 187 employees
Entrusted with the transition to an Ownership Culture bringing up the management team readiness in half of the anticipated time
GE - Power and Oil & Gas                                                                                               2014 - 2016
Account Executive - Canada, 2016
Customer advocate for 3 key accounts in the Heavy Oil industry in Canada of GE enterprise.
Developed innovative solutions to the heavy oil industry including a Master Service Agreement by understanding the client's vision whilst establishing relationships at C-Suite level
Region Manager - Latin America, 2014 - 2016
Managed the Pressure Control business in Latin America including manufacturing, sales, service and administration. P&L responsibility with an annual budget of 100M$. Lead a team of 350+ employees including union personnel.
Maximized utilization and efficiency producing equipment for various world locations reducing the overall operating cost hence profit improvement.

Optimized the commercial and service structure re-establishing the company presence in the region. Secured new contracts, renewals and extensions during the low cycle.
NABORS                                                                                                                                2011 - 2014
Country Manager - Mexico
Directed Land and Offshore Drilling Rigs in Mexico and Guatemala with 500+ professionals. Managed commercial, technical, operational & administrative structure including facility for maintenance and refurbishment of the rigs. P&L responsibility with an annual budget of 150M$
Led team to high performance and collaboration for 100% improved operating income and growth.

Designed, planned and built a state of the art facility, now used as blue print for all future facilities.

Set up plans for manufacturing drilling rigs in country based on overall capacity for coordinating contractors and internal resources at low overall cost thru efficient logistics and quality engineering.
SCHLUMBERGER - MI SWACO                                                                                      1988 - 2011
Business Development Manager - Mexico, 2008-2011
Drove market share growth in the region from 23 to 32% by coordinating the sales and technical support groups under a customer-focus, solutions-oriented culture.
Expanded presence thru unexplored markets in the production side of the oil & gas industry. Offered design, manufacturing and servicing of scrubbing units, oil recovery units and water treatment plants.

Ensured best in class service to the Integrated Projects' contracts and lead fit of the Fluids segment into the company's portfolio by materializing synergies amongst business lines
Supply Chain Manager - Latin America, 2007 - 2008
Optimized the logistics, purchasing and inventory management for the region. Including making recommendations to improve productivity, quality, and efficiency of the operations across 5 countries.
Improved turnover and ROI for 80MM$ worth of inventory.

Set up extraction and grinding facilities after secured sources of raw material in Peru and Mexico.
Career Development Manager, Canada and Alaska,  2007
Created career development for field personnel reverting attrition and attracting new talent
Area Manager - Western Canada, 2005 - 2007
Managed a $24M business in environmental services with a team of 64 professionals, and two service centers.
Revamped maintenance shop into a Service Centre of Excellence to repair, remanufacture, service, pressure and operation test the company's waste management equipment.

Provided structure and optimized asset management improving net profit by18%
Regional Technical Support Manager - Latin America, 2003 - 2005
Led business development, technical sales and technical support for the region. Reshaped company image to best in class, exceeded revenue by 10% with $47M in new technology. Landed highest profile contract in region.
District Manager, Field and Maintenance Engineer, Venezuela, Scotland, Mexico        1988 – 2003
EDUCATION
Master's Degree in Business Administration
BSc in Electronics Engineering
DISTINCTIONS
Member of Technical Committee, Global Petroleum Show - Calgary, 2018
Member of the judging panel, Global Petroleum Show Awards - Calgary, 2017-2018         
Moderator, NextShale event during Global Petroleum Show - Calgary, 2017
Panelist, Economic Developers Alberta Conference - Banff, 2017
Moderator, Pan American Mature Fields Congress - Mexico, 2016
Moderator & Panelist, Mexico Oil and Gas Summit - Mexico, 2014 & 2015
Panelist, Challenges & Initiatives of the Public & Private Sectors Forum - Mexico, 2014
Panelist, Mexico Oil and Gas Procurement Forum – Mexico, 2014
Treasurer, SEFLUCEMPO Drilling & Cementing Fluids Business Fund - Venezuela,       2003-2005
---
Ken DeVries
519-808-0162   kendevries@gmail.com
https://ca.linkedin.com/in/kendevries1
MISSION
To promote and strengthen the organization, working as a strong part of the sales and service team, serving with excellence to promote their purpose and their impact in the community.
STRENGTHS AND QUALITIES
Personable: Friendly and outgoing, enjoys working with and caring for customers and prospects.
Leadership: Started and ran two businesses for nearly 20 years; served on volunteer boards.
People: Extensive business and personal connections in profit, non-profit, and political sectors
Detailed: Former quality inspector, copy editor, and database manager -- minding the details
Experienced: Wide variety of work experience in sales, service, assembly and inspections
SKILLS AND EXPERIENCE
18 years experience in developing, growing, maintaining, and turning over 2 service businesses

Successfully gains new clientele through "cold-calling" and pre-call research

Listens and observes to identify customer needs, and desires to offer solution options

Trains and leads employees in multiple facets of the business operation

Experienced with client databases in Microsoft Access, Sage ACT, Insightly & SalesForce

Above-average computer skills in MS Office, Outlook/Exchange, and Simply Accounting

Handles special requests from clients amicably, resolves issues in a mutually-acceptable format

Adapts well to changing environments, thrives in new and chaotic situations, stays calm, optimistic, and positive
EMPLOYMENT AND BUSINESS HISTORY
Customer Service and Sales:
Client Services, Great Promotions, Jan 2017-Feb 2018
  -- Commissioned sales for promotional products and apparel company in London & SW Ontario
Relationship Manager, TicketWindow Inc., April 2016-present (as need basis)
  -- Prospecting and sales for sponsorships and events, updated database of contacts
Sales & Support, Steering Team Member (Volunteer), The London Beatles Festival, 2016-present
  -- Assisting Festival Director and Founder in planning, sales & organization of local music festival
Delivery Associate, LondonXpress.ca, Nov 2016-Dec 2016 and Nov 2017-Dec 2017
  -- Christmas-season driver bringing skidded product to retailers in malls, daily driving cube van
Owner & Publisher, The Shepherd's Guide, 1997-2013
  -- Founder and Publisher for widely-circulated advertising directory in 3 areas of SW Ontario
Owner & Founder, Action Downtown Delivery Service, 1989-1994
  -- Founded, operated, and sold local mail delivery business serving legal and medical clients
Outreach Engagement Associate, Teen Challenge Canada, Aug 2016-Oct 2016
  -- Calling churches to book Teen Challenge outreaches, building and updating database
Service Delivery & Audio Testing, Occu-Med Health Services, Jan 2015–Aug 2015
  -- Performed on-site hearing and health testing; for sales & research utilized ACT and Internet
Seasonal Retail Sales Associate, Mastermind Toys, Nov 2014-Dec 2014
  -- Guided customers towards toys, educational items, books, and crafts for Christmas gifts
Advertising Sales Manager, Faith FM 99.9 London, Nov 2013-Nov 2014
  -- Created and managed advertising sales for London-area Christian radio station
Sales Consultant, Impressions Printing, Nov 2012-Feb 2013
  -- Sales of small and large-format printing, learned how to set folders and cutters
Manufacturing and Quality Control:
Assembly & Inspection, various factory positions through Temporary Agencies, 2013
  -- Auto parts welding and assembly, quality inspections, parts stocking and management
  -- At Formet St Thomas : Auto parts welding and assembly, quality inspections, parts stocking
  -- At Takumi Stamping St Thomas: welding, parts stocking and sorting, supply chain support
  -- At CAMI Ingersoll, and Dyna-Mig Stratford: parts inspection, sorting and repairs as needed
Quality Inspector & Auto Seat Assembler, Lear Corporation, July 1994-Jan 1999
  -- Detailed inspection work for work-in-progress and finished goods inspection and assembly
EDUCATION AND TRAINING
B.A. Degree, Major in Business Administration, Redeemer University College, Hamilton ON
Dale Carnegie Sales Leadership Course
VitalSmarts "Crucial Conversations" Training Seminar
Global Leadership Summit, Attendee and Volunteer, 2013–2017
Standard First Aid CPR/AED Level C, current
SmartServe certification
Ontario Licence Class G
Work and Personal References available on request
---
Daniel M. Feenstra
289 696-8055
Mechanical Engineering background with over 5 years work experience in Quality Control, Product Design, Aftermarket Design, and Applications & Sizing. Industries include high volume plastics injection molding, down-hole oil & gas drilling tools, and aggregate & mineral processing equipment.
My future professional goals are aimed at industries and products where innovative solutions are applied to everyday challenges. The use of cutting edge materials, ignoring-the-box thinking and the sustainable support of local businesses are strong interests which I would like to see combined in every day working practices.
Strengths
Quick learner & adaptive

Self-starter

Detail oriented

Patient with people

Open to new technology and methods

Able to work alone or in a group

Able to interface with internal departments and external companies

Open to constructive criticism

Willing to accept responsibility for new tasks and mistakes

Skilled in AutoCad and 3D modeling software

Hands-on work experience within engineering and industrial production environments
Education
Mechanical Engineering Technology
Niagara College, Welland Campus, ON
January 2010 – April 2013
Graduated with Honours
Experience
Technical Application Specialist
Haver & Boecker Canada (WS Tyler)
St Catharines, ON
May 2015 – May 2017
Review of client's application (new or existing) to size and quote appropriate vibrating screening equipment

Perform screening audits of existing applications and make recommendations for improvements

Review and processing of bid packages typically containing large-scale projects

Organizing previous applications to build an internal reference database

Assisting marketing to develop sales tools by providing real data from past applications
Service Engineer
Haver & Boecker Canada (WS Tyler)
St Catharines, ON
May 2013 – May 2015
Designed aftermarket modifications for existing machines in the field

Modeled and drafted replacement machine parts from old drawings

Carried out site visits to measure equipment for replacement parts or retrofitting

Engineering clerical work: drawing & 3D model clean-up, classification of parts in SAP
---
Cecil Alkema
L8B 0C7
Home 905 689 7378
Cell 289 933 6526
Objective:
After a long and varied career (Finance, Information Technology and Business Operations), I am looking for a semi-retirement job.  I am open to any type of employment or contract relationship --- preferably part-time.  I have developed many essential business skills which are transferable across most industries. 
Skills and services that I can provide:
·         Finance --- analysis, forecasting, budgets, balance sheet, P&L statement
·         Information Technology (computer software) --- strategy, installation, implementation, user support, training, document organization, Microsoft Office
·         Database Management --- design, analysis, business intelligence, reporting
·         Legal --- contracts, research, terms & conditions, deliverables tracking, project management.
---
Lorne MacDonald
 1501 – 1966 Main Street West
 Hamilton, ON L8S 1J6
 Home 289.396.0808 | Cell 289.439.6044
Objectives
With over seventeen years experience providing creative leadership to a multi-functional workforce engaged in the delivery of professional services to public and private clients I am seeking a career change to enable me to serve God full time. I bring a Masters of Arts Theological Studies degree (2015), a diploma in Labour Relations and the gift to work well with others and support their growth and initiatives.
Summary of Qualifications
Spiritual giftedness includes: teaching, intersession, networking with a strong faith in Jesus Christ

Exceptional managerial skills over the course of my career including responsibility for clients, employee development, team building and mentoring in a very client focused market

A trusted advisor in Enterprise Asset Management (EAM) and business process development

Strong communication and interpersonal skills and exemplary leadership qualities

Project Managed several successful EAM projects

Able to develop goals, cast vision, supervise and develop staff
Long term relationships with children, teens, young adults and families in several communities due to my involvement in Christian Education and church ministries, coaching hockey, soccer and softball

Years of coming alongside families from Christian and secular communities including different cultures and beliefs

Plan to Protect Certification (Refugee and New Immigrant Orientation Training)

Leading With Care (Safety for Children, Youth and Vulnerable Adults) training and experience

Led several local and international mission fund raising projects

Proficient in the following software programs: Microsoft Office Suite, Google Apps, Microsoft Project, Microsoft Visio, Adobe PDF and numerous Enterprise Asset Management programs
Education                
Master of Arts Theological Studies – Covenant Seminary (PCA) St Louis, Missouri – 2015

Christian Faith and Life Certificate – Knox College (PCC) Toronto, Ontario – 2003

Labour Relations Diploma – Athabasca University – Athabasca, Alberta - 2001
Work History
Director of Professional Services – Bell Createch AMS (2009 – Present)
Hamilton, Ontario
Manage / mentor Professional Services staff and administer practice development, assisting with career goals and objectives. Provide Client Relationship and Engagement Management on large complex projects. Oversee pre-sales activities. Lead Business Process Flow development as well as PMO governance including quality control. A trusted advisor in the area of Best Business Practices
Senior Business Analyst - Bermuda Electric Light Company (2007 – 2009)
Pembroke, Bermuda
I re-organized the processes and procedures in Maintenance, Inventory, Purchasing and Finance.  Reengineered business process flows in the maintenance group for Power Generation and Distribution which resulted in process improvement in planning, scheduling and execution of work Project managed a complex SAP upgrade and virtualization of several integrated systems.
Manager Project Management Office - Bell Createch AMS (2000 – 2007)
Hamilton, Ontario
Deliver numerous Enterprise Asset Management projects as the Lead Consultant / PM specializing in maintenance, purchasing, storeroom and finance for the first six years I was with the company. Promoted to the Manager of the Project Management Office and directed the team of Project Managers and served as a pre-sales adviser.
Want to Post a Job?
CCBF members can list their Help Wanted ads here without charge. It's one of the benefits of membership.

CCBF also offers free Employment Wanted ads, especially for CCBF members and for business students attending Christian universities in Canada.

Send your ads to  Keith Knight  at ccbfed@gmail.com  
He will post them.