Help Wanted
Christian Reformed Church in North America

Development Specialist
Burlington ON
Full-time, one year Maternity Leave, $22.67  per/hour
PURPOSE
To coordinate and support the activities of the development team and contribute to the overall effectiveness of Resonate Global Mission's relationship with the supporting community.
ESSENTIAL DUTIES AND RESPONSIBILITIES include the following
Supports team efforts for stewardship of constituent relationships.
Provide specialized donor and finance reports, as requested, to Donor Relationship Manager(s) and Canadian regional staff.
Serve as the development team specialist for Causeview database and reports in the Burlington office. Create and manage detailed giving reports as requested. 
Coordinate and manage donor correspondence and acknowledgements for donors; including major donors and planned giving.
Maintain a high level of knowledge and understanding of the database to ensure staff adherence to and compliance with database best practices. Maintains a liaison relationship with IT services on database issues. 
Coordinate the issuing of donor receipts, review for accuracy, and follow up with advancement services for corrections as needed.
Provide support to the Canadian Donor Relationship Manager(s) in implementing their donor stewardship plans which may include producing giving reports and uploading donor contact reports.
Receive incoming telephone calls and emails from constituents; coordinate the required follow-up with appropriate staff.  
Assists Donor Relationship Manager(s) with research of potential funding opportunities, such as the identification of major gift prospects from existing database including foundations and businesses. 
Liaison with gift entry team members  and the finance department to ensure data integrity and quality control of the gift entry data.
Manage the inventory of promotional materials and resources and assist with its distribution.
Supervise volunteers who assist with development work. 
All other duties as assigned by supervisor.
QUALIFICATIONS
The requirements listed below are representative of the knowledge, skill and/or ability required.
Able to support the mission, vision, and values of Resonate Global Mission and the CRCNA.
Excellent attention to detail with demonstrated well-developed organizational skills, follow-through, and initiative.
Demonstrated intermediate proficiency in Google Drive (docs and sheets) as well as commonly used computer applications.
Experience in database management.
Disciplined self-motivated work style with the ability to function competently and productively with little supervision.
Professional and cooperative attitude; flexibility and adaptability to a team environment. 
Willingness to serve others and demonstrate hospitality.
Demonstrated maturity and ability to perform well under stress.
EDUCATION AND EXPERIENCE
Bachelor's degree or college diploma in related field.
Knowledge of fundraising best practices.
At least three years of related experience.
PHYSICAL DEMANDS
The physical demands described here are representative of those that must be met by an employee to successfully perform the essential functions of this job.  Reasonable accommodations may be made to enable individuals with disabilities to perform the essential functions.
WORK ENVIRONMENT
The duties listed in this description are representative of the type of work and work environment
of those an employee encounters while performing the essential functions of this job. Reasonable accommodations may be made to enable individuals with disabilities to perform the essential functions.
To apply, go to the CRCNA jobs website. Deadline is March 18.
---
Covenant Family Wealth Advisors
Administrative Assistant
Langley
Covenant Family Wealth Advisors' financial and business professionals help guide families through the technical and emotional aspects of managing wealth and business today, and through succession, applying biblical principles to enhance traditional planning. We use a unique process to help them develop Holistic Stewardship Plans that encompass financial and estate planning, family business transitions and philanthropy.
We are currently seeking a candidate for the permanent, full-time position of Administrative Assistant.
As the successful candidate, you will support a team of professionals who provide financial and consulting services to clients across Canada. Working directly with the Partner/General Manager/Advisor, you will serve the administrative needs of the firm through the following duties and responsibilities
Duties and Responsibilities
·         Assistant to Partner/GM/Advisor
·         Corporate and client record keeping and filing
·         Office resource and technology coordination
·         Bookkeeping duties
·         Employee benefit administration
·         Client service support
·         Shared reception duties 
Desired Skills and Experience
You are trustworthy, organized, detail-oriented and have a knack for pushing tasks through to completion.  You possess excellent administrative and communication skills and your professional demeanor and attention to detail produces confidence in others.  You are equipped to incorporate biblical principles into areas of service.  You are a team player who will partner with others to achieve excellence in financial and information management, and customer service.  You are highly proficient with computers, office equipment, software and bookkeeping, and able to achieve deadlines and objectives. 
Covenant employees are expected to uphold the highest degree of client confidentiality and ethical conduct. 
Preferred Qualifications
·         Three or more years of experience in administration and office work, office equipment and technology, light bookkeeping, providing support to a manager or advisor, and customer service or reception roles
·         Additional training in areas of administration, computer systems and software, such as MS Office, Sage 50/Simply Accounting, CRM
Covenant offers a competitive compensation package with great benefits and vacation.  Submit your cover letter and resumé to Cheryl Schmidt at cheryl@covenant.ca . Please ensure you include a cover letter with your resumé describing how you could be a good fit with our firm.  Thank you in advance for your interest, however, only candidates selected for an interview will be contacted.
The closing date for submitting applications is February 13, 2020.
---

Auto Body Repair Technician
Beamsville ON
Jerry's Auto Body, Beamsville's #1 choice for collision services and restoration repairs requires an Auto Body Repair Technician to join our TEAM.
Duties:
Repair vehicles involved in collisions
Straightening of dents, buckles, and other defects using hammers and dollies
File, grind and sand body surfaces using hand and power tools
Realign bent panels and frames using 3 dimensional frame and uni-body straightening equipment
Remove and install new or recycled parts onto damaged vehicles
Prep vehicles for painting
Apply primers using a spray gun
Keep work environment and surrounding area clean and tidy
Requirements:
Looking for someone with 3 or 4 years of Auto body Technician education and/or experience within the trade
Able to understand, communicate, read and write English at a level needed to meet job related task and safety requirements
MUST have your own hand tools or be willing to purchase
Must have your own transportation to get to work
Be able to work well with others and be able to prioritize work to completion
Why come to work at Jerry's Auto Body?
We provide……
Stable (just celebrated 50 yrs in business) small town, family run work environment
Collision and restoration work on new and late model vehicles
Clean, bright and safe working environment
Recognized repair centre by Insurance Companies
Standard work schedule is Monday to Friday, 8am - 5pm, not including weekends
Competitive hourly (not flat rate) wage and a comprehensive benefits package
Year round employment
Wage: Hourly plus benefits (Depends on experience)
Apply to Alan Gerritsen at jeryauto@vaxxine.com .
---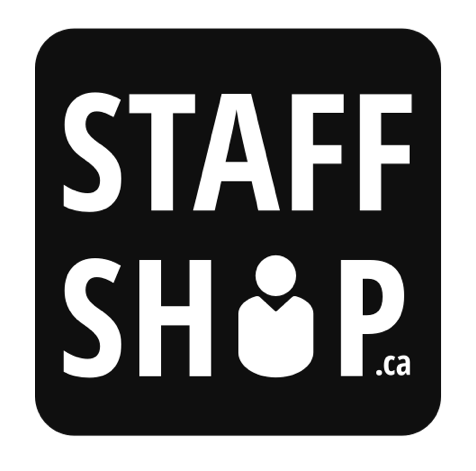 Manager, Business Operations and Client Happiness
GTA-based, or work from home
Staff Shop Inc. specializes in Temporary, Temp-Hire, Contract and Direct Hire Hospitality & Event Staffing, across Canada, for food services companies, caterers, venues, hotels, large annual events and private clients. We have an immediate opening for a full-time Manager, Business Operations & Client Happiness.
Start Date: May 1
Job Type: Full-time salaried, permanent
What Staff Shop Offers:
Flexible, work-from-home environment

Immense growth opportunity with an established Canadian start-up

Health & wellness benefits

3 weeks paid vacation annually

On-site exposure to special events & venues
Responsibilities:
Demonstrate and speak to Company Mission, Vision and Values, highlighting company culture to other employees and Clients

Manage Staff Shop's portfolio of clients and projects and handle full-cycle recruiting as needed (manage team to conduct candidate search strategies against requirements, draft and place advertisements, evaluate resumes, conduct interviews and evaluate candidates to determine fit & suitability, assign and evaluate applicable assessments)

Direct team and oversee the posting and maintenance of job advertisements and social media presence on an ongoing basis to maintain a funnel of candidates for future/large volume projects

Work closely with clients to assess their recruitment needs and ensure smooth onboarding for new accounts

Ensure bookings team meets all KPIs and metrics with regards to interview frequency and quality, Client service standards, quality calls/check-ins, fill rates, etc

Collaborate with clients, as directed by Upper Management, regarding Service Agreements and other employment terms

Support team with daily operational tasks as needed, especially during peak seasons

Create and maintain a safe and engaging culture that will allow the team to learn and thrive

Maintain and cultivate Client relationships, meeting retention and growth metrics within portfolio of accounts

Stay abreast of industry trends, competitors' strategies and tactics in the marketplace, and best practices, ensuring team is using competitive processes, methods, tools and technology to deliver on stated goals and objectives

Accountable for maintaining strong repeat and referral business, addressing client issues and inquiries regarding current business and potential contracts

Oversee the development of clientele in partnership with Upper Management and staffing team; leading by example in the ability to build and maintain professional relationships

Represent the Company through customer presentations, onsite check ins, trade shows and other marketing and networking events
Requirements: 
Post-secondary education or a combination of related education and experience

Strong writing and verbal communication skills are required

2 - 3 years' experience full cycle staffing/recruiting with 2 years' experience in management/hospitality & events

Must be flexible on hours of availability going above and beyond regular office hours for client requirements and servicing (dependent on Client)

A proven track record of delivering results and following through on objectives

Previous experience utilizing recruiting resources such as job site aggregators, ATS and job distribution tools

Proficient in electronic and traditional prospecting and networking skills; ability to proactively and continually seek new sourcing options and develop creative approaches to delivering candidates to the customer

GSuite - including Google Sheets, Google Docs, Google Calendar, Google Slides and Google Drive

Proven project management (managing and prioritizing multiple searches and projects) and client relationships skills
---

Technology Group Leader
Guelph ON or remotely.
Who is Mission Aviation Fellowship (MAF)
We exist to share God's love through aviation and technology.  We desire that all Isolated people will be physically and spiritually transformed in Christ's name.
MAF Canada is part of a worldwide partnership, providing access to over 1,400 destinations in more than 30 countries through our fleet of 130 aircraft. Every four minutes, somewhere in the world, an MAF pilot and plane takes off or lands.
We are hiring a leader for a newly created technology division of MAF Canada.  This group will lead the MAF Canada tech division and inspire MAF globally in developing and utilizing new technologies that will assist MAF and like-minded organizations to reach isolated people in Christ's name.
Why would you join us?
The challenge: You are tired of working for a corporation.  You want your work to have real meaning.  You want to be able to use your technical skills to really help less fortunate and isolated people all over the world.
Opportunity: You want to help scale something from a startup to a group that has global impact.
Innovation: You want to be on the leading edge of using technology to advance the gospel to isolated peoples throughout the world.
Reward: You are motivated by providing technical solutions that help solve real-world problems.
Learning: You want to work with and learn from a world-wide team of Christian business leaders.
Who are you - Characteristics?
Disciple:  A committed disciple of Jesus Christ.
Continuous Learner: ​ Every great leader is a learner. You spend a good deal of your spare time reading/listening/studying.
Passionate about technology: ​You believe the church and Christian organizations must think critically on technology and leverage technology for Kingdom use.
Clear Communicator: ​ You've shared a vision and people not only heard but got on board.
Problem Solver:  You are really good at looking at complex problems and distilling them down to simple core solutions.
Partnering: You understand the value and leverage of partnering with other organizations to accomplish Kingdom goals.
Leading:  You get energy from leading small teams of people.  You've had people tell you that you are a good leader.
Who are you – Experience?
Entrepreneurship: ​You have started something new and seen it grow. This can be as simple as a club at college to a profitable business. We want to hear your story.
Leadership: ​ You have led a team in some capacity, either volunteer or staff.
Technology: Whether you are a programmer, or a designer, or a project implementation specialist, you have experience with and a love of technology.
 Responsibilities
Assist MAF in recruiting a team of technologists made up of both volunteers and staff.
Lead a team of technologists that can help design / develop technology solutions for MAF global and other partner organizations.
Work with MAF global groups to identify and research disruptive technology that will impact MAF.
Lead international working groups that are exploring and identifying different types of technology solutions for missions work.
Develop and foster working relationships with other partner organizations to multiply the work that your team can accomplish.
Manage and grow partner relations with outside technical suppliers providing development work.
Report to the CEO of MAF Canada, participate on the senior leadership team of MAF.
Please submit resumes to: careers@mafc.org

---

Communications & Marketing Coordinator
Newmarket ON and home
BFM Foundation (Canada) ("The Foundation") is a Christian organization that works with the 50+ Mission Thrift Stores across Canada. The net revenues generated by the Mission Thrift Stores is forwarded to our Joint Ministry partner Bible League Canada. Those funds are used to establish adult and children's literacy programs, church planter training and supporting the persecuted church around the world. The Mission Thrift Stores are operated primarily by dedicated volunteers.
The Foundation is currently seeking a full-time Communications & Marketing Coordinator who understands and supports the vision and purpose of BFM Foundation (Canada). The ideal candidate will have a deep knowledge of marketing with strong written and verbal skills, excellent presentation and organizational skills, and will possess analytical and problem-solving skills, appropriate decision-making and will be proficient in the MS Office Suite programs and graphic design programs.
The Communications & Marketing Coordinator is responsible for developing, implementing and executing an effective communication strategy for BFM Foundation (Canada) and its related entities (BFM).  Working independently and as part of a team, the primary responsibilities of this permanent full time position include building a strong identifiable brand that is consistent across all communication platforms and clearly communicates the Core Values and Purpose of the organization with both external (donors, media, business, agencies, churches) and internal (staff, volunteers, community) audiences. 
Required Commitment
Follower of Jesus Christ who wholeheartedly subscribes to the BFM Foundation's Statement of Faith and Foundational Documents.
In fulfilling your responsibilities, you will be required to pray with people who work for Mission Thrift Stores. This may include but is not limited to, prayer at Mission Thrift Store events or at the BFM Foundation (Canada) Annual Conference.
A love for Bible-based ministry in Canada and around the world.
Cultural, economic and environmental sensitivity
Qualifications
Knowledge
The Communications & Marketing Coordinator must have proficient knowledge in the following areas:
knowledge of media/public relations including social media platforms
familiar with design concepts and print process
knowledge of graphic design is an asset
Skills
The Communications & Marketing Coordinator must demonstrate the following skills:
strong writing and editing skills
excellent communication and organizational skills
analytical and problem-solving skills
decision making skills
computer skills including the ability to operate Excel, Word and PowerPoint
time management skills and the ability to meet project deadlines
ability to deal effectively with rapid changes; possess a proactive, positive attitude and flexibility in working in a fast-paced environment anticipating the future communication needs of the organization
Personal Attributes
The Communications & Marketing Coordinator must also demonstrate the following personal attributes:
maintain a personal relationship with Jesus Christ
be honest and trustworthy
be respectful
be flexible
demonstrate sound work ethics
Working Conditions
The Communications & Marketing Coordinator will work full time, spending 2-3 days per week at our office in Newmarket, Ontario.  The balance of time can be worked from home and the successful candidate must be able to establish and realize goals consistent with their role and the budgetary expectations consistent with this position.
Salary Expectations: Remuneration will be commensurate with experience. You may include your salary expectations. Only those considered for interviews will be contacted.
If you feel you have the passion and skill set that would help to advance the purpose of BFM Foundation (Canada), we look forward to hearing from you!
Please submit your resume to Melody Mooibroek by Tuesday, 18 February 2020, c/o: admin@missionthriftstore.com
---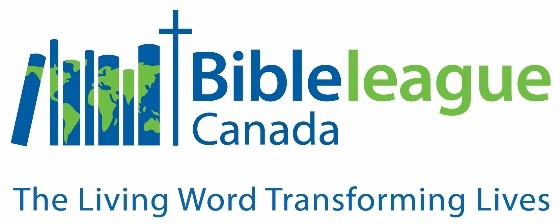 DONOR RELATIONS ASSOCIATE  
Full Time, Temporary (Maternity Leave)
Grimsby ON
Start Date: February 2020
Time Commitment: Full-Time, Temporary (12 months, Possibility of extension)
Location: Grimsby, ON
For over 50 years, Bible League Canada has been committed to doing missions differently.  How? By strategically building extraordinary international partnerships with national ministries in over 40 countries, equipping local believers through Bible-centric discipleship programs to become champions for the Gospel, committed to reaching their own communities with the Living Word of God.
Bible League Canada diligently tracks each copy of God's Word placed, connecting Canadian donor champions with global champions to see maximum impact and multiplying transformation.
Responsibilities:
Reporting to the Donor Relations Manager, the Donor Relations Associate (full-time, temporary) will play a primary role in the ministry's telephone strategy as part of our Donor Cultivation framework.  Working on site at Bible League Canada's Grimsby office, the incumbent will contact identified donors for the purpose of engaging and cultivating their relationship with BLC. In pursuit of service excellence, the incumbent will ensure that every person contacted feels appreciated and that their support is valued and is producing results. The incumbent should be comfortable working in a fast paced environment and interacting with donors effectively and diplomatically.
Key Responsibilities:
1.    Thank You Calls:  Thank all donors by phone for gifts received.
Current Donor Caseload Calls:

Understanding all current donor events, appeals and outreach activities and leveraging these opportunities when speaking with donors.
Thanking donors for gifts received.
Making quarterly touchpoints within the goals agreed upon with your team leader.
Being active in developing and considering new and creative means of relationship building for the purpose of increased ministry.
Presenting opportunities and asking donors to partner at a higher level and/or more frequently.
Inputting all activities with donors into database.
Campaign Calls: Connect with donors through various call campaigns as needed.

Match Opportunities
Day of Prayer
Monthly Donor Requests/Upgrades

Support: Provide primary back up support for team members as needed. Additional administrative responsibilities may be added in consultation with and at the discretion of your supervisor.
Experience Needed:
Minimum 2 years' experience and a proven track record in donor cultivation, service and/or sales.
Telecommunication experience is a definite asset.
Experience in a not-for-profit organization would be an asset but not essential.
Education:
Education should include at least some College level courses appropriate to the position. Sales and relational customer service training are a definite asset.
Technical Skills:
Intermediate Microsoft Office skills in Excel, Outlook, Word, and internet research.
Comfortable with technological change. 
Required Commitment:
Follower of Jesus Christ who wholeheartedly subscribes to the organization's faith and lifestyle policy documents.
A love for Bible-based ministry.
Cultural, economic and environmental sensitivity.
Please send cover letter and resume to:
Tanya Garvie, Donor Relations Manager tgarvie@bibleleague.ca
For further information about Bible League Canada, please visit our website at www.bibleleague.ca .
---
The Co-operators
Associate Financial Advisor
Guelph ON
Summary:
The Associate Financial Advisor (AFA) plays a strategic role in supporting and growing the agency through outbound prospecting, client contact and sales activities. The AFA must be a great team player, outgoing, results driven, confident, fun and competitive.  This role would specialize in both life insurance and wealth products. The AFA will identify prospects in both personal and business markets, determine needs and as a trusted Associate Advisor, make informed product recommendations.  I am looking for an individual who is well connected in the Guelph and the surrounding area.
Roles and responsibilities:
Support development of the agency operation through the sales and profitable growth of life and investment products.
Connecting with clients to put together both a Financial and Retirement Plan and having regular follow up meetings to ensure clients stay on tract with their goals
Service and support the life and investment portfolio of the agency while adhering to compliance rules and regulations for the sale of life insurance products.
Proactively complete client reviews focusing on life and investment products.
Prospect and cross sell all lines of business by completing needs analysis for clients in accordance with the agency Business Plan
Complete front line risk assessment and selection, following underwriting guidelines
Achieve individual goals for client service, sales, quality and productivity and contribute to the achievement of overall agency sales and growth goals
Develop annual marketing plans outlining strategies and activities to meet goals in each product area of responsibility
Support programs to build multi-client relationships.
Respond to and investigate client questions and concerns, resolve client complaints and escalate issues appropriately
Support the agency team in their daily activities
Working Conditions:
Physical: Regular office environment with some evening work required and some travel outside of the office. Willing to work flexible hours.
Qualifications and Skills:
Life License is required
Meet all provincial-licensing requirements in accordance with continuing education in order to obtain and maintain all licenses
A minimum of two (2) years sales experience or related business or marketing experience is required
Knowledge of insurance and investment products and strong underwriting skills is an asset
Strong skills in communication (verbal and written), organization, time management, client service, decision making, problem solving
Candidate must be comfortable in a technology dependent environment including proficiency with Microsoft Office
Valid driver's license is required
The successful candidate shall be subject to a Criminal Record and Consumer History background check as a condition of employment.
Please apply by sending an email to Richard Van Dyke at richard_van_dyke@cooperators.ca or call him at 519.837.0026 .
---

Langley, BC
Assistant Manager (Operations Generalist)
We are a Christian Not-for-profit organization and have a workforce of approximately 190 volunteers from various churches, organizations, and different walks of life. Our store in Langley is a part of the BFM (Canada) which is a national organization with over 50 thrift stores across Canada. The net revenue from all Mission Thrift Stores is devoted to the Joint Ministry of BFM Foundation (Canada) and Bible League Canada. These funds are used to establish adult literacy programs, provide church planter training, children's ministry programs, and distribute Bibles in many places around the world. Mission Thrift Store Langley is currently seeking a ministry minded individual who understands, supports and will have a passion for the vision and purpose of BFM Foundation (Canada). 
Job Opening: Assistant Manager (Operations Generalist)
Job Summary
The Assistant Manager (Operations Generalist) will have a list of general duties around the store and in addition will also oversee furniture pick-ups and the use of our truck for metal recycling, garbage removal, and flower pick-ups. The Assistant Manager (OG) will work in partnership with the management team to ensure that donated inventory moves efficiently in and out of the store on a day to day basis. This individual will be involved in sorting and pricing incoming goods, heavy lifting of large furniture items, making small repairs, as well as being one of the go-to people for final say on donations and quality control. The potential candidate will have a 3-month probationary period initially before a longer-term agreement is made.
40 hrs. per week (4 days during the week plus Saturdays) – part time position would be considered for successful candidate if necessary
Salary will be determined based on experience
Two weeks of paid vacation
Upon successful completion of probation candidate will be eligible for a health benefits package.
Core Competencies
Decisiveness – the ability to say no confidently when determining whether specific donations meet our quality guidelines.
Team work – can work with a variety of volunteers with many skill levels, physical and mental abilities, age categories, socio-economic situations and understands how to motivate volunteers
Self-motivation – able to self-manage and work independently
Interpersonal skills – able to relate well with people and build new relationships
Multitasking and prioritizing – The ability to work in a fast-paced environment and prioritize tasks quickly and efficiently as different needs arise
Delegation – Must be able to direct the work of volunteers confidently and in a respectful manner
Job Duties (General)
Responsible for the intake of incoming donations – filtering and quality control
Pre-sorting of incoming donations and placement of donations in appropriate departments in the back of the store
Unloading and loading of furniture that is being donated or purchased
Pricing of furniture, appliances, and miscellaneous items (hardware, sporting goods, and large items)
Transferring processed furniture to the storefront
Disposal and recycling of outdated or substandard inventory (garbage runs, wood recycling)
Maintaining a safe and clean workspace for all parties involved
Assists with pick-up service (scheduling and filling in when necessary as a driver)
Attendance and contribution to weekly staff meetings; this may at times fall outside of regular working hours depending on the needs of the store
Assist volunteers to ensure their needs are met in order to do their various jobs. Must be able to troubleshoot problems as they arise.
Job Duties (Specialized)
Furniture pick-ups and all general use of our store truck
Requirements
Valid BC License and 10 years driving experience; ability to drive a 3-ton truck is required
Successful applicants will require a criminal record check
Ability to do heavy lifting (Large hutches, couches, desks etc.)
Previous experience in a leadership role
Retail setting experience an asset
Volunteer experience is required
Successful applicant will be required to complete first aid training
Basic computer abilities including the ability to make schedules, email, and communicate within a team
All applicants must submit a resume along with a written statement of faith. Submissions can be made in person or via email to langley@missionthriftstore.com. Applicants will be considered until January 27, 2020 or until a suitable candidate is found. Only applicants being considered for the position will be contacted.   We thank all others for their interest.

Director of Fund Development
Newmarket ON
BFM Foundation (Canada) ("The Foundation") is a Christian organization that works with the 50+ Mission Thrift Stores across Canada. The net revenues generated by the Mission Thrift Stores is forwarded to our Joint Ministry partner Bible League Canada. Those funds are used to establish adult and children's literacy programs, church planter training and supporting the persecuted church around the world. The Mission Thrift Stores are operated primarily by dedicated volunteers.
The Foundation is currently seeking a full-time Director of Fund Development who understands and supports the vision and purpose of BFM Foundation (Canada). The ideal candidate will have a deep knowledge of fund development with strong written and verbal skills, excellent presentation and organizational skills, and will possess analytical and problem-solving skills, appropriate decision-making and will be proficient in the MS Office Suite programs.
The Foundation is positioned for exponential growth.  The successful candidate will be part of a vibrant team of dedicated staff and volunteers that will realize amazing results, now and for decades to come.  We are serving to place the living word of God worldwide, in joint ministry with Bible League Canada.  The successful candidate needs to understand and wholeheartedly support the global mandate that drives what we do.
Required Commitment
Follower of Jesus Christ who wholeheartedly subscribes to the BFM Foundation's Statement of Faith and Foundational Documents.
In fulfilling your responsibilities, you will be required to pray with people who work for Mission Thrift Stores. This may include but is not limited to, prayer at Mission Thrift Store events or at the BFM Foundation (Canada) Annual Conference.
A love for Bible-based ministry in Canada and around the world.
Cultural, economic and environmental sensitivity
Qualifications
Experience, Knowledge, Skills, Abilities
Imperative that the candidate exemplifies integrity, trustworthiness and collaboration
Minimum 10+ years of proven innovative leadership, recruitment, motivation, fundraising, donor and relationship management with a variety of corporate and private donors
Experience with designing & leading capital campaigns, annual fund-raising campaigns and managing a pipeline of philanthropic opportunities
Familiarity with the acquisition and management of Promissory Notes
Exposure to/experience in under-resourced countries
Ability to cultivate and obtain large gifts while successfully managing relationships
Extensive knowledge of Canadian fundraising trends, methods and principles
Demonstrated capacity to set strategy, oversee implementation and drive growth all along the donor giving continuum and across asset offerings
Energy, enthusiasm and a demonstrated ability to work professionally and effectively under pressure
Exceptional interpersonal skills including: coaching, encouraging, motivating, negotiating, managing change and conflict resolution
Strong analytical, planning skills: budgeting, operating plan development, marketing & business case development
Working Conditions
The Director of Fund Development will work at the Newmarket Ontario office 1-2 days each week.  The successful candidate must travel within Canada occasionally for up-to 10 days at a time and may also have occasion to travel globally to supported areas throughout their tenure.  The balance of time can be worked from home and the successful candidate must be able to establish and realize goals consistent with their role and the budgetary expectations consistent with this position.
Salary Expectations: Remuneration will be commensurate with experience. You may include your salary expectations. Only those considered for interviews will be contacted.
If you feel you have the passion and skill set that would help to advance the purpose of BFM Foundation (Canada), we look forward to hearing from you!
Please submit your resume to Melody Mooibroek by Friday, 14 February 2020, c/o: admin@missionthriftstore.com
---
Hero Technical Solutions
Virtual Assistant
Home Office
Do you live and breathe systems and organization?
We're looking for a new remote Virtual Assistant/Project Management Assistant to add to our team for between 20 and 30 hours hours per week with the potential to work additional hours during peak times of the year.
You'll be responsible for certain project management, acting as an executive assistant to the owner, learning and becoming an expert with our Zoho CRM platform as well as performing some light tech duties. You must also be willing to occasionally assist with customer service and to make or receive phone calls on the company's behalf. The perfect candidate will be flexible, willing to operate under different company hats, have a wide range of experience and have a willingness to be trained on new software.
In a nutshell, your mission is to free up the owner's time, help projects run smoothly, delight our clients, and contribute as your interests and capabilities best fit to our goal of serving small and mid-size businesses and growing our company 10X over the next 6 years.
Work from home, wage is negotiable, and no dress code!
Specifically, Your Responsibilities Will Include:
Project management assistance, acting as assistant to Owner
Coordinating with clients and our developer team to help projects stay on track
Manage the owner's inbox and triage email
Email follow up and scheduling of phone calls and web meetings
Attend web meetings and phone calls with responsibility for follow-up / action items
Follow up with high value clients
Follow up work with leads that we have had consultations with
Creating systems and processes, and getting operational work done
Some bookkeeping duties, primarily bank reconciliation and bi-weekly payroll
Light Zoho technical assistance and help (answering some basic questions and help with setup on some projects)
Light website/blog updates
Help with uploading and promoting YouTube videos
Work with graphic artists to generate promotional stills
Helping to brainstorm ideas, take initiative, and see internal projects through to implementation and amazing results
We'd Love You To Apply If:
You have at least 1 full year experience working with online businesses as a virtual assistant
Be available to meet with us for our regular phone/web meetings
Experienced with email list and/or CRM maintenance, mailing list setup, and creating simple campaign templates
Willingness to be trained in Zoho products, including Zoho Campaigns
Excellent phone/email communication skills: courteous, friendly, warm
Strong communicator with good computer skills
Excel skills a plus. We will teach you Zoho products
Are a highly organized and detail-oriented person who always follows through
Live and work from either US or Canada
Please apply by sending your cover letter and resume via email to:
Len Kamerman
President, Hero Technical Solutions Inc.
---

Executive Assistant / Mortgage Coordinator
Cambridge ON
Christian Stewardship Services is an established Christian charity which encourages and facilitates the planning and giving of donations to charity.  We manage a large pool of donations and deposits invested largely in mortgages within the Christian community.  Our Staff are motivated by our faith and playing a part in supporting the growth of churches and Christian organisations. 
This position is located in our Cambridge Office. The hours are 40 hours per week, Monday to Friday.  This is a permanent position with a 6 month probationary period. Salary will be commensurate with experience and skills. The successful applicant will assist our Fund Manager, as well as working independently on dealing with mortgage applications from churches and Christian organisations.
Duties include: communication (both verbal and written) with mortgage applicants, process tracking using Salesforce and other programs, handling projects independently, and assisting the Fund Manager and other senior staff.
The successful applicant will have a minimum of two years experience in a similar professional office environment; work experience in a legal or financial environment, with charities, or in a mortgage brokerage are particularly valuable.  Proficiency in French would also be an asset.
The successful candidate will be required to sign the CSS Statement of Faith.
Demonstrated skills and attributes
Excellent communication and writing skills
Ability to organize and manage multiple projects
Attention to detail, particularly in document review and data entry
Analytical ability, including some financial analysis
Understanding of church and charity functioning
Proficiency with Microsoft Office Suite (Word, Excel) and able to learn cloud-based CRM system
Ability to work independently as well as part of a team
Willingness to learn
Apply with your resume to:  Rob Vandebelt, Fund Manager, Christian Stewardship Services
robv@csservices.ca                        800.267.8890 ext. 250
---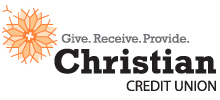 Retail Sales Manager 
Edmonton/Lethbridge
Be part of an organization that encourages good stewardship with service and advice from experts, modern banking technology and a comprehensive range of products. We are principled and benefit our members with low fees, great rates, and profit sharing. We support Christian organizations and provide resources to help make a difference in the world.
We are seeking a Retail Sales Manager who is ready to take their career further by adding a different sense of purpose and call to their work.  At Christian Credit Union, we live our values in how we do business and how we treat our employees.
What are some key responsibilities?
•     Utilize your creativity and business development talents to contribute to the development and execution of a Retail Business Development plan that successfully achieves ongoing growth and awareness of Christian Credit Union in the broader Christian community across Alberta.
•     Utilize your strong sales leadership skills to successfully champion and execute corporate sales strategies and campaigns through our retail sales team to increase the number of Members we can help achieve their personal financial goals and find contentment with their finances.
•     Manage the corporate sales training program and apply your strong people development skills to mentor and coach the retail and business sales teams to become high performing and professional teams dedicated and equipped to deliver customized financial solutions and trusted advice grounded in biblical financial principles.
•     Apply proven financial management skills to effectively manage operating budgets and capital costs for two retail branches located in Edmonton and Lethbridge.  This position will have direct reports at both Edmonton and Lethbridge locations and regular travel will be required.
•     Represent and actively promote the credit union within the community and build community referral networks.
What skills and attributes does a Retail Sales Manager need to have?
•     Demonstrates exemplary Christian character including a desire to promote biblical financial stewardship.
•     Possesses superior sales leadership abilities with proven experience in developing sales capabilities in others to achieve business results.
•     Possesses strong change leadership skills to help others thrive in a fast-paced, changing environment undergoing a digital transformation.
•     Able to communicate clearly and concisely at all levels of the organization.
•     Possesses a drive for excellence and continuous learning.
•     Demonstrates proficiency in MS Office Suite and strong computer literacy
Post-secondary education in a business discipline and/or industry accreditation is preferred.
•     Possesses 8-10 years of sales experience with a proven track record in developing people to achieve results.
The Compensation
A competitive salary and benefits package, deposit and loan program and education programs are all reasons to consider Christian Credit Union for your career.
Closing Date: January 3, 2020 or until position is filled.
To indicate your interest in the position, please submit your resume to:
Christian Credit Union Ltd.
Attention: Joanne Drotar, Director People & Culture   jdrotar@christiancu.ca
---

Chief Financial Officer (CFO) / Investment Officer
Waterloo ON
Mennonite Economic Development Associates (MEDA) invites applications for a Chief Financial Officer (CFO) / Investment Officer to join our Executive Leadership Team.  MEDA is an association of compassionate women and men who invest in people living in poverty around the world so they can unleash their potential to earn a livelihood to provide for their families and enrich their communities. To learn more about MEDA and our work, please visit www.meda.org.
The Chief Financial and Investment Officer (CFIO) position exists to help MEDA achieve its mission. Specifically, the CFIO provides strategic leadership to achieve MEDA's financial, investment and legal goals. The CFIO ensures the overall success of MEDA's finance and accounting, auditing, treasury, risk management, legal, compliance and investment functions.  The position is based out of our Waterloo HQ and reports directly to our Waterloo based President & CEO. Desired start date is early 2020.
Applications will be reviewed on a rolling basis. Posting will remain open until position is filled. 
ARE YOU LOOKING FOR A JOB THAT MAKES A DIFFERENCE?
We are looking for a business-minded professional who desires meaningful work in the international economic development field and is eager to contribute to MEDA's global impact, creating business solutions to poverty.
You are…
Well-versed in all aspects of financial management and have senior level experience in finance, investment and legal compliance

Excited about the opportunity to leverage private sector capital and investments to make an impact on poverty

Experienced in the private sector, with an understanding of the NGO context 

A highly motivated, self-starter, results-oriented team leader who demonstrates critical analysis and strategic thinking

Willing and available to travel domestically and internationally to developing countries 

An advocate of MEDA's mission, vision and values

Appreciative and passionate about efforts to alleviate poverty in an international context using business solutions to poverty.

QUALIFICATIONS:
Appreciation and support of MEDA's mission, vision and values 

Understanding and appreciation of business principles, international development and MEDA's approach of creating business solutions to poverty

University degree, preferably a Masters or an MBA in business, finance, investment or related field; 

CPA designation is required; CFA designation is a strong asset

Investment experience, including impact investing and blended finance (5 years)

Minimum of ten years of successful executive leadership and senior staff management

Demonstrated senior level experience in finance, accounting and investment management

Experience working with donor contracts in international development

Knowledge of regulatory frameworks, investment and markets

Awareness of international economic development

Expertise in internal and external audit practices, financial and management accounting

Expertise in technology to support financial systems and reporting, including working knowledge of Sage 300 and PowerBI

Demonstrates critical analysis and strategic thinking, and good interpersonal communication

Highly motivated, self-starter and results-oriented

Excellent and proven interpersonal skills in team leadership, relationship building, active listening, communicating and negotiation

The ability to speak other languages, such as French, is an asset

Availability and willingness to travel to developing countries for 60-80 days per year
MEDA is an equal opportunity employer and accommodations are available during all phases of the recruitment process. We ask that any applicants requiring accommodation make their needs known in advance.
---

Clinical Therapist
London, ON
When you walk into the first session with your ideal client it feels like heaven. You LOVE doing therapy! You are a registered mental health professional, ethical, well trained, and you are pretty good with almost anyone that comes in the door, but with a selective group of clients, you are truly GREAT! The problem is, in your current situation, you don't get to have those kinds of experiences the way you want… and it is truly starting to wear you down. In fact, there are a few types of clients out there that you have to work REALLY hard to rally for and get excited about working with them.. and right now, it seems like you are getting more and more of those clients.
You've thought about private practice, but the truth is- you don't want to be a business owner and to carry the stress that comes with that. You get excited about talking to people, sharing what you do, and even enjoy giving a talk to the community from time to time- but you don't want to be bogged down with accounting, bookkeeping, business planning, and search engine optimization! You'd really love to find a private practice where you'd feel like you were a part of a truly awesome community. You want to be excited about seeing your coworkers, be able to have a quick chat between sessions, excited about the clients you are working with, glowing at the end of a really hard clinical day because you know you did excellent work.
If this sounds like you, send over your resume, 2 reference letters and a written (or video) cover letter. No traditional cover letters. Tell me about the true you, why you'd fit with this practice, and tell me about those ideal clients with whom you do your most awesome work!
Full and Part Time Positions available for Registered Psychotherapists or Registered Psychologists. 
All positions are Employee status with benefits.
We will accept qualifying psychotherapists - supervision is provided onsite.
Send resumes to:
Attn:  John Morris, Office Manager
John@Helpps.ca
Only those who are selected for an interview will be contacted. No phone calls please.
---
Employment Wanted
---
Mark Vanderwees
234 Bartley Bull Pkwy, Brampton, ON L6W 2L1
                                                               647.854.8596                                                                                                                                    mvanderwees5@gmail.com
Professional Summary
As an organizational consultant in the international non-profit sphere, I thrive on making connections and building mutually beneficial relationships.  My business experience is an asset in creating bridges between the non-profit and for-profit sectors.  A big picture thinker, I am able to delegate but able to dedicate time to details.  When necessary, I am tenacious, determined and convincing. I also am a  team player with a variety of skill sets and unique vantage points including my extensive international cross-cultural experience which is transferable to the North American context.
Core Competencies
Experience in management and sales
Organizational consulting in strategic planning and project design
Human resource development skills
Professional  Experience:
World Renew, Burlington, Ontario, 1991-2019
Country Consultant, Nicaragua (2003- October 2019)
Consulted with a network of Nicaraguan non-profit organizations in implementing community development
Administrated six World Renew/CFGB funded disaster response/agriculture rehabilitation programs. 
Promoted networking and strategic planning skills, as well as board governance and leadership development
Facilitated the transfer of technical skills in sustainable agriculture, climate change adaptation and MNCH
Responsible for country level planning, budgeting and program planning, monitoring and evaluation.
Managed the country office and supervised employees and volunteers
Wrote grant proposals and supervised implementation
Maintained donor relationships with foundations, churches and individual donors. 
Increased the field budget five fold during tenure. 
Program Consultant, Haiti (1991-2002)
Developed microcredit and adult education programs
Developed a regional strategy for integrating North American business people in joint ventures and mentoring with emerging entrepreneurs in the region. 
Authored a business development mentoring guide
Formed a Partner Worldwide business affiliate that promoted mentoring for small scale entrepreneurs
Conceptualized and co-developed a business incubator which provided infrastructure to support small business growth.  A number of these businesses remain viable 20 years later.
Disaster Relief Officer, Rwanda (1994)
Implemented a  'needs assessment' in response to the Rwandan genocide and refugee crisis.
Designed a $1 million World Renew/CFGB proposal for the distribution of food, seeds and tools.
Dordt College, Sioux Center, 2011-2014
Adjunct Professor, Nicaragua, (part-time)
Designed and facilitated a three credit course (SPIN 289 Agriculture in the Developing World) for agriculture students participating in the annual 'Semester Abroad in Nicaragua' program.
Course investigates how food is produced, who benefits and at what cost from a Nicaraguan perspective.
Central to the course were the examination of justice issues related to land ownership and a comparison of large and small scale farming's impact on the land, economy and society.
Education:
Azusa Pacific University, Master of Arts in Social Science,  Leadership Studies, (1995-98)
University of Guelph, Bachelor of Science, Agriculture Business, (1984-1987)
New Liskeard College of Agricultural Technology, Diploma in Dairy Science, (1982-84)
Ongoing Professional Education/ Training Workshops:
Technical skills
Adaptation to Climate change, University of Central America,  Nicaragua, 2013
Agroecology and Social Transformation, Community Agroecology Network, 2014
Disaster Management, GRA Global, 2008
Financial Competency skills
Financial Management for Nonprofits, FMD Pro, 2018
NGO Financial Sustainability, World Renew, 1999
Resource Planning, Society of Nonprofits, 2018
Group Dynamics Management skills
Gender Analysis and Planning,  World Renew, 2012
Dialogue Centered Adult Education, Global Learning Partners, 2005
Participative Learning and Action, International Institute of Rural Reconstruction, 2006
Dance of Racial Reconciliation, CRCNA, 2009
Community Transformation, Importance and Monitoring, CRWRC, 2004
Crucial Confrontations, World Renew, 2012
Healing the Wounds of the Heart, Trauma Healing Institute, 2018
Behavior Change and Barrier Analysis, World Renew, 2017
Organizational consulting
Project Management for Nonprofits, PMD Pro, 2017
Humanitarian Accountability Partnership Norms, Act Alliance, 2014
Results Based Management, PlanNet, 2006
Small Business Counselling Program, Northwest Enterprise Center, 2002
Strategic Planning and Fund Development, International Steward, 2006
Strategic Planning, Society of Nonprofits, 2018
Assets Based Community Development, World Renew, 2011
---
Adam Vandermaarel
25 Liberty Street, Lynden, ON
905-975-7510
SUMMARY OF QUALIFICATIONS
Hardworking and loyal individual with good work ethics

Customer Service and Sales experience

Mature, responsible, diligent, precise, punctual, and determined

Excellent communication and computer skills

Proven ability to work with minimal supervision and in a team setting

Detail oriented with strong problem-solving skills
EXPERIENCE
Elim Villa Senior's Retirement Home,  April 2009 – December 2013
Superintendent
Responsible for completing all work orders and coordinating for contractors for 30-unit building

Main contact for Property Management; showed vacant units and put in work order requests 

Assisted in resolving issues between residents

Complete minor plumbing, drywall and electrical repairs

Maintain the outside of the building, snow shoveling and grass cutting
Windmill Power Equipment, September 2008 – July 2011
Delivery Driver/Customer Service Representative
Greet customers, explain products, warranties and equipment demonstrations

Take detailed notes to provide to service team for repairs

Prepared quotes for customers and accepted payments

Coordinated deliveries; load and unload
Mortgage Agent,  August 2008 – December 2016
Verico Fair Mortgage Solutions Inc., Mortgage Alliance, Northwood Mortgage
Verified customer information, ID's and income

Submitted applications and acted as a liaison between client and lender

Sourced out best priced services and products based on customers' requests

Completed detailed applications and entered into databases

                                           
EMPLOYMENT HISTORY
The Moving Box, DZ/AZ Driver,  January 2015 – Present
Don's Portable Toilets, Service Route Driver/Floater,  June 2013 – January 2015
Country Creek Farms,  Fuel truck driver, October 2012 – February 2013
Halma Organic Grains Inc., Farm hand, June 2011 – March 2012
EDUCATION
Mohawk College, Hamilton, ON., January 2006 – April 2007
Law and Security Administration
Rehoboth Christian School, Copetown, ON.,  September 1999 – June 2003
Ontario Secondary School Diploma, RCSD                                                  
VOLUNTEER EXPERIENCE
Ministerios de Vida, Winter 2015 – Present
(Inter-denominational Mexican Outreach)
Board member and Sunday Service Facilitator
Word and Deed Ministries, Spring 2007 – Fall 2017
Church Ambassador
Rehoboth Christian School Fall 2006/ 2007
Assistant Volleyball Coach
ADDITIONAL TRAINING
Filogix Training (Mortgage Applications), September 2008
Kendrik Courses – Mortgage Training, September 2008
Mohawk College Seminars,  March 2007
Various specialized seminars relating to the policing industry
Want to Post a Job?
CCBF members can list their Help Wanted ads here without charge. It's one of the benefits of membership.

CCBF also offers free Employment Wanted ads, especially for CCBF members and for business students attending Christian universities in Canada.

Send your job listings in Word to Keith Knight  at ccbfed@gmail.com  
He will post them.