Help Wanted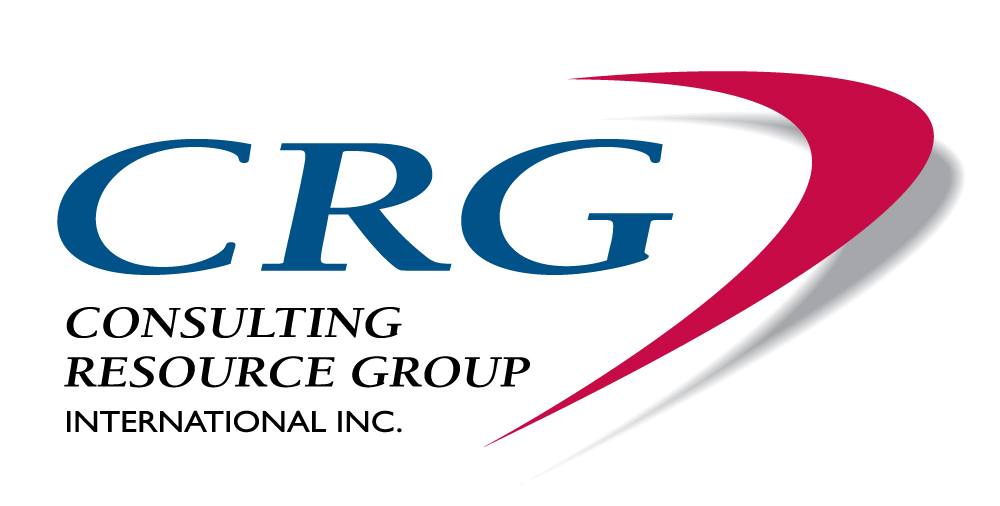 International Publishing, Leadership Training and Human Resource Development Company
Abbotsford BC
Marketing, Communications and Administrative Assistant
Do you want to be part of team that is making a global impact for the Kingdom? We are looking for individuals who wants to make a difference and knows that they are called to be part of a company passionate about changing people's lives.
The Position
Our organization is a dynamic and growing international publishing, training and professional development firm. This person is responsible for the successful implementation of Company marketing (both online and offline), SEO, SMO, Podcast Management, CRM Management and Deployment and communications strategy of all company products and services. You are also an assistant to the President.
The number one measurements of your success are lead generation and database growth for the company. This role requires that you are gifted marketer and writer including but not limited to copywriting, promotional copy, creating video and audio promotions, editing, articles, proof reading, updating, creating and implementing communications and PR and sales campaigns; developing, implementing and managing successful social media campaigns and processes. This role will be judged by results and performance not activities – E.G. we don't care how many likes we have on Facebook if it does not result in increased sales or leads.
You are comfortable with a performance and incentive-based pay plan. Your earnings are not capped but reflective of the results you achieve for the company. 
You are seen and viewed by your peers as a leader who takes initiative and ownership of their role and responsibilities. You are a problem solver.  
Overall Roles, Responsibilities and Qualities:
You report to the President and fulfill all the agreed to tasks and operational deadlines.
This position is multi-dimensional and you will be required to be hands on in both people and tasks.
You are a master at getting tasks and things done with a commitment to quality, detail with amazing organizational skills
You have excellent interpersonal communications skills.
You are a natural and gifted at using new technology and software.
You will learn to how to strategically use our CRM Database Infusionsoft to build marketing and follow-up communication campaigns that get RESULTS and engagement.
This role is a hub of all corporate internal and external communications and processes. 
You are responsible and accountable for the condition and to creation of the content of new web sites and also to update, revise, correct, improve our online website(s), content (words), including deploying our articles and all online communications. (content)
Working with the team you will implement, manage and maintain all online marketing and communication processes including but not limited to SEO, Blogs, Podcasts, Video Podcasts, Emails, Webinars, You Tube, & other video, Leadpages, LinkedIn, Facebook, Google+, Twitter, Soundcloud, ITunes, Instagram, etc. You understand the analytics of successful campaigns.
Creation of new websites (not technical but content) with WordPress and master of web content updates and creating sales landing pages content.
Proven abilities in implementing an overall communication & PR strategy in all mediums (print & online) which supports the company's overall business and marketing plans.
Proven copywriting, sales copy and editing in both print and online environments. (External support in place for this)
Manage all logistics for offline and online marketing/communication campaigns.
Submit and have executives accepted as speakers or trainers for conference events.
Get corporate articles placed in global media and submit articles to various websites.
Be successful in getting the media to feature the company nationally and internationally. Forward and follow-up with communications to media outlets. Get company executives booked on podcast, radio and TV shows. You are seen as bold and confident in calling producers and getting executives booked on shows.
Your attitude is "no matter what" you ALWAYS get the job done. You don't accept excuses nor do you make any up for yourself.
Qualifications:
You are natural when it comes to marketing, communications, PR, customer service, technology and the full deployment of a cloud-based CRM. You are acknowledged as an excellent master of organization and communications. You easily handle deadlines and pressure while multi-tasking with calmness and maturity. Your organizational, oral, written communication and interpersonal skills are exceptional. You are self-motivated and work interdependently with a very strong attention to detail. We don't like babysitting our team. You have excellent decision-making and problem-solving skills. You have a high commitment to customer service, personal and professional development (continuous learning) and very helpful toward others. You are very familiar and comfortable with technology, social media, new software programs, database management, websites, online learning, and event/project management.
5+ years experience in similar roles and responsibilities.
Extremely comfortable with all levels of technology and very quick learner on new software and technology
You must be a self-starter and able to work independently with little or no supervision. Many people would call you driven to achieve goals and you ALWAYS get results no matter what the hand you are dealt.
You respond positively to high stress and extreme high-pressure deadlines.
People call you SHARP and you think FAST on your feet.
Willing to work on a performance or results-based agreement. Proof of writing and marketing capabilities required.
Excellence in organizing and managing details while still getting results
Natural problem-solver and decision-maker
A constant and continuous learner always on the cutting edge on marketing methodologies and strategies.
Team player who listens well, and consistently meets deadlines and willing to do anything you are asked to support the team goals – like stuffing a promotional mailer.
Proven ability to adapt to emerging technology and learning new communication technologies especially online sites, plug-ins, social media and e-learning.
You have a strategic understanding how communications serves the business' and clients' objectives.
You also support the President as his assistant mostly with appointments and schedule.
Our Christian Faith is at the hub of our company, but we serve both faith and non-faith-based organizations-you must feel comfortable and be able to communicate effectively in both environments.
 Required Computer Skills:
Type 50-60 WPM, especially proficient in email, Word, Excel, Internet Explorer/Chrome, Adobe PDF, and PowerPoint. Very familiar with the use of ALL online ALL Social Media Interfaces, You Tube, LinkedIn, Twitter, Buffer, Facebook, Instagram, Google+, Soundcloud, iTunes, etc. Willing to learn how to implement content changes in Word Press sites. You will also be required to lead the use of our Database Management software, plus deploy webinars using our webinar software.
 Work Schedule:
Full-time monthly salary (based on hourly calculations) with performance-based incentives. Office Hours are 8:30AM to 5 PM - Monday to Friday but the hours of this position TBD (35-hour work week negotiable)
Part-time possible for the right candidate at 5 days a week and 30 hours.
Plus, flexibility of working nights and weekends (a couple times a year) and some extra hours when required (rare but happens on occasion).
All work conducted at our head office in the Abbotsford, British Columbia, Canada.
Please send your application to: ken@crgleader.com
---

Human Resources Director
Thorold ON
For nearly 35 years, Book Depot, located in Thorold, Ontario, has been a leader in the bargain book industry. Operating under several brands, we sell direct-to-consumer as well as to bookstores, off-price retailers, and big box stores, ultimately delivering books to 80 countries around the world.
Book Depot has an immediate opening for a Human Resources Director who is passionate about people, building relationships, and providing the best experience for our 350-plus staff to join our team of two human resources professionals. As a member of the Senior Leadership Team and reporting to the President, you will be responsible for all aspects of human resources at Book Depot. Your essential duties and expectations in this role include:
Core Responsibilities:
Responsible for improving the organization's capacity to attract and retain talent in keeping with our core values
Design and implementation of all human resource plans, including policies and procedures for dynamic and innovative programs relating to recruitment, selection, training and development, health and safety, employee engagement and retention, performance management, and other key areas to meet the needs of the organization
Participation as a member of the Senior Leadership Team
Establish effective and efficient procedures and practices for all aspects of human resources
Manage and oversee all human resource and employee relations strategies and activities
Oversee all staff training on an ongoing basis
Oversee all health and safety staff and processes on an ongoing basis
Develop employee relations, communications, internal communication strategies, and human resource plans, including compensation, benefits, and other facets of their employment
Lead human resources policies for the organization using current best practices, policies related to human resources, and ensure that all activities, systems, and procedures strictly adhere to the highest ethical, legislative, reporting, and any other applicable standards
Oversee efficient and effective implementation of payroll, employee benefits, and human resource administration
Ensure that programs are consistently administered and aligned to organizational goals
Respond to questions or complaints from employees in a timely fashion following the guidelines set out in Book Depot's open-door policy
Maintaining performance review process for staff
Manage other human resources personnel
Build an open and honest communication line within the organization
Must be collaborative, an innovative thinker, decisive, strategic in thinking and approach, and have a strong results orientation
Capable of handling multiple priorities and extensive time demands. High level of personal integrity
Being a champion of our company culture and core values
Other duties as may be prescribed
Qualifications:
Bachelor's degree in human resources or related field. A Master's degree is an asset
7-plus years' experience in human resources with a proven track record
CHRL or related HR designation is preferred
Experience in a warehouse setting is an asset
Thorough understanding of project management; able to work effectively under pressure to meet tight deadlines and goals
Excellent collaborative skills and ability to generate flexible and creative approaches to problem solving
Excellent verbal and written communication skills
Excellent computing and analytics skills, including high proficiency in MS Office products

If you are interested in this position, please email your cover letter and resume to jobs@bookdepot.com.and be sure to mention you saw the posting through CCBF. We thank you for your application and interest in Book Depot, however, only those applicants selected to participate in the interview process will be contacted. Posting will be removed once the position has been filled.
Book Depot welcomes and encourages applications from exceptional individuals. Accommodations are available on request for candidates taking part in all aspects of the selection process.
---
Wellandport Home Hardware & Farm Supply
Retail store sales associate
Full time
Wellandport ON
The sales associate is responsible for ensuring that our customers have an exceptional experience by suggesting the right products and services necessary to complete their projects.  A passion for service and a willingness to continually develop product knowledge are key components of this role.
Responsibilities
. Ensure that every customer experience exceeds the customer's expectation.
.  Provides customers with advice on appropriate merchandise and related items.
. Cashier duties as required: Takes cash, credit card, and debit card payments.
. Ticketing and replenishing merchandise and mixing paint.
. General housekeeping of shelves and merchandise on display.
. Yard work (ex.  Keep outside neat, screen repair, glass cutting, unloading/loading trucks as well as carry out for customer purchases.)
. Some heavy lifting as required (Must be able to lift 66 lbs).
. Other services required by customers.
. Retail, sales, and customer service experience is a great asset.
. Trouble shooting computer problems is an asset.
. Experience operating a fork lift is an asset.
Preferred Qualifications
. Good knowledge of hardware, plumbing and home renovations would be an asset.
. Ability to work Saturdays. (No Sundays)
. Ability to be cross trained in all departments of the store.
. Ability to work in team setting.
. High level of ethics, values, integrity, trust, and character.
. Wages commensurate with experience.
Please apply in writing to Jake Veldman at wellandport@gmail.com .
We thank you for your application, however only those considered will be notified.
---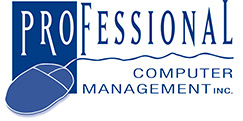 Professional Computer Management Inc.
in Stoney Creek, Ontario
Is looking hire the following:
Primary Technician
Help Desk Technician
Join a talented team that provides managed IT support to small and medium sized businesses. 
For more information, visit: www.pcm.ca/careers
---

GM&F PARTNERS INC.
Advisor Representative
Location: Home office, Greater Toronto Area or vicinity
About GMF
GMF is a consulting firm primarily to non-profit organizations - committed to empowering organizations through a comprehensive strategy of developing client-centered plans that really work. We're known for developing individualized responses to the needs of our clients.
Position Summary
The GMF Advisor is responsible for providing expert advice for small to mid-size non-profit organizations in the areas of fund and organizational development. The advisor acts as a development mentor to the client leader and staff team in areas such as fundraising, marketing, branding, events and more.  GMF is a client-centered organization so exceptional relationship management skills are essential. The position requires good understanding and use of
non-profit best practices to ensure the clients' goals become reality.
Primary Accountabilities
Develop meeting agendas and reports
Meet with clients once per month in-person to discuss and develop findings, strategize, plan, and coach tactical actions
Build client relations, including in-person, email and telephone meetings
Collaboratively, with the chief strategist at GMF, develop written reports and presentations summarizing analysis and recommendations for clients
Provide monthly status updates on client work for GMF
Attend to and manage ad hoc requests by clients
Researching, identifying prospective nonprofit clients, and following up on leads
Helping prepare for and participate in meetings with prospective clients
Make recommendations on business development improvements as requested
Qualifications
A minimum of five years' experience working in a nonprofit environment
Management and consulting experience – preferred
Exceptional analytical skills to deconstruct present development/organizational challenges, weigh pros and cons, and present recommendations in a way that facilitates executive-level decision-making
Ability to present information concisely and effectively both verbally and in writing
Self-directed and able to work with minimal supervision and in team settings
Strong client relations skills that enable working with various organizational cultures and a wide range of nonprofit leaders
Experience working in diverse communities and across social, economic and cultural differences strongly preferred
Strong capacity to be self-reflective with a commitment to personal/professional growth
Highly knowledgeable about the nonprofit sector especially in a Christian context
Sense of humor and commitment to a collaborative, and respectful work place
Personal vehicle for transportation to clients' location
Proficiency in Microsoft Word, Excel and PowerPoint
Database management experience – CRM preferred
For further information, check out the website, www.GMFPartners.org  or call 888.704.1750.
To apply, send resume to info@GMFPartners.org
---
---
Guelph
Full time manager
BFM Foundation (Canada) is a national Christian organization with over 50 Mission Thrift Stores across Canada. The net revenue from all Mission Thrift Stores is devoted to the Joint Ministry of BFM Foundation (Canada) and Bible League Canada. These funds are used to establish adult and children's literacy programs, church planter training and distribute Bibles in many places around the world. The stores are operated primarily by dedicated volunteers.
Mission Thrift Store Guelph is currently seeking a full-time Manager who understands and supports the vision and purpose of BFM Foundation (Canada). The ideal candidate will have strong relational qualities, be able to train and lead volunteers to effectively operate the store. The Manager needs to be vibrant, passionate and have an entrepreneurial spirit. The right candidate must understand the needs and wants of a thrift store customer and deliver exceptional customer service, understand inventory control, pricing, health and safety regulations, delegating, motivating, marketing and financial management.
Required Commitment
Follower of Jesus Christ who wholeheartedly subscribes to the BFM Foundation's Statement of Faith and Lifestyle and Morality Policy
In fulfilling your responsibilities, you will be required to pray with people who work or volunteer for Mission Thrift Stores.  This may include, but is not limited to opening in prayer at Mission Thrift Store Board and/or Staff Meetings, Mission Thrift Store events, BFM Foundation (Canada) Annual Conference.
A love for Bible-based ministry in Canada and around the world.
Cultural, economic and environmental sensitivity
Qualifications
Knowledge, Skills and Abilities
Understand retail sales, leadership and management principles as they relate to non-profit/ voluntary organizations;
Understand all federal and provincial legislation applicable to voluntary sector organizations including:  employment standards, human rights, occupational health and safety, charities, etc.;
Experience in human resources management;
Proficient in the use of Microsoft Word, Excel and PowerPoint would be an asset.
Effective verbal and written communication
Experience:  Management experience in a retail setting; experience with non-profit/voluntary sector would be considered an asset.
Working Conditions:  The Manager will be working in a retail / office environment and would be responsible for the thrift store operation, which includes assigning and monitoring a team of volunteers.  The Manager will be required to work days, some weekends, and must be available to attend regular Board meetings with the Directors.
Salary Expectations:  Remuneration will be commensurate with experience.  You may include your salary expectations.  Only those considered for interviews will be contacted.  
If you feel you have the passion and skill set that would help to advance the purpose of Mission Thrift Store Guelph, we look forward to hearing from you!   Please submit your resume by September 30th by email to admin@missionthriftstore.com
---

Executive Director
Beamsville ON
15-30 hours a week, based on need
Convos is a community of caring adults connecting with youth to provide a positive safe nurturing environment to foster growth. Our mission is to invest in the lives of youth and present them with the Person, work, and teachings of Christ. We do that through providing after school programs such as drop-in, homework help, and specialized programs; as well as various other avenues such as food assistance, providing one-on-one's in school, and supporting the youth in any way we can. At the end of the day we aim to live out that, "Every Day Matters. Every Person Counts."
Job Description:
The Executive Director is one of the key management leaders of Convos Youth Zone. The Executive Director is responsible for overseeing the administration and volunteers. Other key duties include fundraising, marketing, and community outreach. Works to ensure strategic plan in all activities. The position reports directly to the board of directors.
 General Responsibilities:
1) Board Governance: Works with board in order to fulfill the organization mission and strategic plan.
Responsible for leading Convos Youth Zone in a manner that supports and guides the organization's mission as defined by the board of directors.
Responsible for communicating effectively with the Board and providing, in a timely and accurate manner, all information necessary for the Board to function properly and to make informed decisions.
2) Financial Performance and Viability: Develops resources sufficient to ensure the financial health of the organization.
Responsible for fiscal management that generally anticipates operating within the approved budget, ensures maximum resource utilization, and maintenance of the organization in a positive financial position.
Responsible for fundraising and developing other resources necessary to support Convos Youth Zone's mission. Such responsibilities include, but are not limited to grant writing, facilitating fundraising events, and writing support letters.
3) Organization Mission and Strategy: Works with board, staff, volunteers, and community to ensure that the mission is fulfilled through programs, strategic planning and community outreach.
Responsible for working with the program director to ensure Convos Youth Zone's programs carry out the organization's mission and strategic plan.
Responsible for strategic planning to ensure that Convos can successfully fulfill its Mission into the future.
Responsible for the enhancement of Convos Youth Zone's image by being active and visible in the community, and by working closely with other public and private organizations.
Responsible for speaking at local churches, organizations and events to spread awareness of Convos Youth Zone's mission and vision while gaining support from the community.
Responsible for collaborating with other local organizations, churches, and ministries whose' mission and vision are aligned with Convos's Youth Zone to better serve the community. Such collaboration may take the form of joint meetings, events, and programs.
4) Organization Operations: Oversees and implements appropriate resources to ensure that the operations of the organization are appropriate.
 Responsible effective administration of Convos Youth Zone's operations. Responsibilities include report writing, following legal policies, filing paperwork and day to day administrative work.
Responsible for overseeing volunteer recruitment, intake process and training.
Professional Qualifications:
A bachelor's degree
Transparent and high integrity leadership, recognizing representation of charity and faith
Nonprofit management experience
Strong organizational abilities including planning, delegating, program development and task facilitation
Ability to convey the vision of Convos Youth Zone's strategic future to staff, board, volunteers and donors
Knowledge of fundraising strategies and donor relations unique to nonprofit sector
Skills to collaborate with and motivate board members and other volunteers
Strong written and oral communication skills
Ability to interface and engage diverse volunteer and donor groups
Demonstrated ability to oversee and collaborate with staff
Strong public speaking ability
Quality traits:
Has a passion for the Lord and a desire to make Him known
Lives out their faith by attending a home church and is actively pursuing Christ
Values and lifestyle align with the values and beliefs of Convos Youth Zone
Is teachable and willing to try new things
Takes initiative and leadership
Actual Job Responsibilities:
Establishing employment and administrative policies and procedures for all functions and for the day-to-day operation of the nonprofit.
Serving as Convos Youth Zone's primary spokesperson to the organization's constituents, the media and the general public. Speaking opportunities at events, churches, and other organizations will occur.
Establish and maintain relationships with various organizations throughout the region and utilize those relationships to strategically to better serve the community.
 Report to and work closely with the Board of Directors to seek their involvement in policy decisions, fundraising and to increase the overall visibility of the Foundation.
Supervise, collaborate with organization staff.
Strategic planning, implementation and evaluation
Oversee marketing and other communications efforts.
If you have any questions, or want to apply for our Executive Director position please contact Serena Li at convosyouth2012@gmail.com  or (289) 566 - 9365.
---

Personal Banking Advisor (Level 1)
Edmonton
Be part of an organization that encourages good stewardship with service and advice from experts, modern banking technology and a comprehensive range of products you need. We are principled and benefit our members with low fees, great rates, and profit sharing. We support Christian organizations and provide resources to help you make a difference in the world.
We are seeking a Personal Banking Advisor who is ready to take their career further by adding a different sense of purpose and call to their work.  At Christian Credit Union, we live our values in how we do business and how we treat our employees.
What are some key responsibilities?
Proactively build relationships and provide advice to our members, both existing and future members, that offers tailored solutions to meet their financial needs.
Develop and maintain effective sales and marketing efforts on existing branch portfolio to maximize loan growth, deposit growth and sales of complimenting products to help our members succeed.
What skills and attributes does a Personal Banker with Christian Credit Union need
to have?
Exemplary Christian character including a desire to promote Biblical stewardship.
Is humble, friendly, outgoing, responsible and credible with a strong appreciation for
strict confidentiality.
Possess superior sales abilities (active listening, business opportunities, influencing & negotiating, asking for the business) while having strong capabilities in analysis, judgement and decision-making.
Communicate clearly and concisely; has strong written communication skills and effective problem solving skills.
The ability to manage multiple tasks quickly and efficiently in a high volume work load while prioritizing effectively and showing initiative.
A drive for excellence and continuous learning.
Proficient in all MS Office applications.
Post-secondary education in a business discipline and/or industry accreditation is preferred.
The Compensation
A competitive salary and benefits package, deposit and loan program and education programs are all reasons to consider Christian Credit Union for your career.
Please submit your resume to:
Jackie Rudyk, Edmonton Branch Manager                                                                                               jrudyk@christiancu.ca
Closing Date: Until Filled.  We thank all applicants but only those being interviewed will be contacted.
---
Employment Wanted
Adam Vandermaarel
25 Liberty Street, P.O. Box 104, Lynden, ON, L0R 1T0
905-975-7510
adamvandermaarel@gmail.com
SUMMARY OF QUALIFICATIONS
Hardworking and loyal individual with good work ethics
Customer Service and Sales experience
Mature, responsible, diligent, precise, punctual, and determined
Excellent communication and computer skills
Proven ability to work with minimal supervision and in a team setting
Detail oriented with strong problem-solving skills
EXPERIENCE
Elim Villa Senior's Retirement Home,  April 2009 – December 2013
Superintendent
Responsible for completing all work orders and coordinating for contractors for 30-unit building
Main contact for Property Management; showed vacant units and put in work order requests 
Assisted in resolving issues between residents
Complete minor plumbing, drywall and electrical repairs
Maintain the outside of the building, snow shoveling and grass cutting
Windmill Power Equipment, September 2008 – July 2011
Delivery Driver/Customer Service Representative
Greet customers, explain products, warranties and equipment demonstrations
Take detailed notes to provide to service team for repairs
Prepared quotes for customers and accepted payments
Coordinated deliveries; load and unload
Mortgage Agent,  August 2008 – December 2016
Verico Fair Mortgage Solutions Inc., Mortgage Alliance, Northwood Mortgage
Verified customer information, ID's and income
Submitted applications and acted as a liaison between client and lender
Sourced out best priced services and products based on customers' requests
Completed detailed applications and entered into databases
EMPLOYMENT HISTORY
The Moving Box, DZ/AZ Driver,  January 2015 – Present
Don's Portable Toilets, Service Route Driver/Floater,  June 2013 – January 2015
Country Creek Farms,  Fuel truck driver, October 2012 – February 2013
Halma Organic Grains Inc., Farm hand, June 2011 – March 2012
EDUCATION
Mohawk College, Hamilton, ON., January 2006 – April 2007
Law and Security Administration
Rehoboth Christian School, Copetown, ON.,  September 1999 – June 2003
Ontario Secondary School Diploma, RCSD                                                  
VOLUNTEER EXPERIENCE
Ministerios de Vida, Winter 2015 – Present
(Inter-denominational Mexican Outreach)
Board member and Sunday Service Facilitator
Word and Deed Ministries, Spring 2007 – Fall 2017
Church Ambassador
Rehoboth Christian School Fall 2006/ 2007
Assistant Volleyball Coach
ADDITIONAL TRAINING
Filogix Training (Mortgage Applications), September 2008
Kendrik Courses – Mortgage Training, September 2008
Mohawk College Seminars,  March 2007
Various specialized seminars relating to the policing industry
Want to Post a Job?
CCBF members can list their Help Wanted ads here without charge. It's one of the benefits of membership.

CCBF also offers free Employment Wanted ads, especially for CCBF members and for business students attending Christian universities in Canada.

Send your job listings in Word to Keith Knight  at ccbfed@gmail.com  
He will post them.