Help Wanted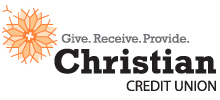 Member Service Representative
Edmonton
Christian Credit Union is a full service financial cooperative dedicated to serving our Christian Community and promoting Biblical Stewardship.  We offer all banking, lending and investment services you need in a financial institution including advanced technology to bring us closer to you.
Christian Credit Union is currently seeking a dynamic, service orientated individual to join our team in the capacity of a Member Service Representative.  As a Member Service Representative I (MSR), you are part of a dynamic retail branch team. Your job is to make everyone feel welcomed from the moment they contact our Edmonton Branch and assist them with their day to day banking needs.
What does an MSR do?
Plays a critical role in delivering personalized service.
Builds relationships with our members and helps them complete banking transactions like deposits, withdrawals, loan and bill payments, bank drafts, selling foreign currency, cashing cheques and more.
Begin great conversations to uncover what each member wants and needs and connect them with the services or staff member that is right for them.
Serves members quickly, efficiently and professionally.
What skills and attributes does an MSR with Christian Credit Union need to have?
Exemplary Christian character including a desire to promote Biblical stewardship.
Is humble, friendly, outgoing, confident, responsible and credible with a strong appreciation for strict confidentiality.
Exceptional customer service skills and experience.
Excellent communication and organizational skills with an aptitude towards attention to detail.
Able to identify potential problems our members may have and a willingness to lead the discussion to help them see and solve them.
Portray a good sense of teamwork, display a willingness to assist others and contribute to team goals by offering ideas and suggestions.
Post-secondary education is preferred, experience is desired however is not required to apply.
Why Christian Credit Union? We live our values in how we do business and how we treat our employees.
The Compensation
Compensation for this position will reflect the experience, training and value-add contribution that the Candidate possesses. A competitive benefits package, deposit and loan program and education programs are also available.
Closing Date: December 20, 2018 or until filled.
To indicate your interest in the position, please submit your resume to:
Christian Credit Union Ltd.
13504 -142 St NW
Edmonton, AB T5L 4Z2
Attention: Jackie Rudyk –Branch Manager
jrudyk@christiancu.ca  Fax: 780.426.2313
---

Director of Finance
Grimsby ON
Effective December 17, 2018
Overview of the Organization:
Bible League Canada (BLC) is a Christian charitable organization providing Scripture placement and church planter training worldwide. The Director of Finance will be an individual who recognizes and has faithfully responded to God's call to utilize God-given technical and interpersonal skills, personal attributes and spiritual gifts for God's glory and in the service of BLCs Christian mission.
Responsibilities:
Reporting to the President, and managing a staff of four direct reports, this position is responsible for the management of all the financial operations of BLC, as well as the physical offices.  This includes strategic ministry & financial planning, budget management, government & affiliation compliance, and ensuring the organization's accounting procedures & reporting conform to the Canadian accounting standards for not-for-profit organizations. The incumbent should be comfortable working in a fast paced environment and interacting with staff and stakeholders effectively and diplomatically.
Specific responsibilities within the above areas include:
Review all Financial Reporting

Review the monthly financial reporting prepared by the Staff Accountant.  Ensure that the financial reporting is accurate and adheres to established controls. Ensure that annual reporting is accurately developed and reported upon in the final Audited Financial Statements and includes a review of the work of the Staff Accountant and other members of the team.
Supervise Staff Accountant, Finance & Admin. Coordinator, Manager of Administration and Accounting Associate

Weekly one-on-one meetings to ensure the members of the team are moving in the direction of the team goals.  Answering questions and clearing queries from the team members.  Providing direction, oversight and follow up on delegated tasks.
Review of Internal Controls of the Financial Systems

Continual review of the Internal Controls of our financial systems to ensure that reasonable controls are in place and are working as they should.
Budget Management

Coordinate the management of the creation of the FY Operating Plan which includes setting the financial budget, in collaboration with Leadership Team.  Ensure parameters such as Balanced Budget, Fundraising & Admin Ratio are all met. On-going monitoring of the Budget after it has been approved.
Strategic Leadership

Actively participate with the Executive Team and Leadership Team in the development and execution of strategic plans, ministry goals, and team objectives.
Education:
University Degree
Certification - Chartered Professional Accountant
Experience
5-7 years' experience.
Experience providing team oversight is a definite asset.
Experience in a not-for-profit organization is preferred but not essential.
Technical Skills:
Advanced Microsoft Office skills in Word, Outlook, Excel, PowerPoint and internet research.
Intermediate skills in Quickbooks
Comfortable with technological change. 
Excellent verbal and written communication skills.
Exceptional attention to detail, with the ability to see the "big picture".
Advanced organizational and time management skills.
Interpersonal Skills and Personal Attributes:
Knowledge of and a passion for Bible League Canada and its work.
An active listener, able to absorb and organize large volumes of information quickly and accurately.
Flexible and adaptable to changing conditions, work assignments.
Able to multi-task, prioritize and work well in a busy environment.
Able to handle confidential information.
A self-starter with the ability to work independently as needed.
Very reliable, with the ability to take the initiative, problem-solve & implement solutions.
Required Commitment:
Follower of Jesus Christ who wholeheartedly subscribes to Bible League Canada's faith and lifestyle policy documents.
In fulfilling your responsibilities, you will be required to pray for and minister to people who contact Bible League Canada either in person, or by phone or other electronic communication. These ministry and prayer opportunities include but are not limited to reception/phone communication duties, general inquiries, conferences and events and all fundraising activities.
A love for Bible-based ministry in Canada and around the world.
Cultural, economic and environmental sensitivity.
We offer a competitive compensation and benefits package. For further information about Bible League Canada, please visit our website at www.bibleleague.ca.
Accommodations in the selection process are available, upon request, for applicants with a disability, in accordance with the Accessibility for Ontarians with Disabilities Act (AODA).
Please submit your cover letter and resume or inquiries to:
Company: Cornerstone Search Solutions Inc.
Contact Person: Ken Stouffer
Email: ken@cornerstonesearchsolutions.com
Phone: 416-945-9171
---

Auto Body Repair Technician Apprentice
Beamsville ON
Jerry's Auto Body, Beamsville's #1 choice for collision services and restoration repairs requires an Auto Body Repair Technician to join our TEAM. We offer a stable small town work environment and the ability to advance within. Along with a competitive wage this position also offers a comprehensive benefits package.
Why come to work at Jerry's Auto Body? We provide……
Year round employment
Collision and restoration work on new and late model vehicles
Recognized repair centre by Insurance Companies
Clean and safe work environment, shops are bright and well ventilated
Standard work schedule is Monday to Friday, 8 am – 5 pm, not including weekends
Apprenticeship opportunity available for the right candidate
Wages are hourly and not flat rate
Job Duties:
Straightening of dents, buckles, and other defects using dollies and hammers
Remove damaged body panels
Apply primers using a spray gun
File, grind and sand body surfaces using hand and power tools
Realign bent panels and frames using frame straightening equipment
Assist in installing new or recycled parts onto damaged vehicles
Assist in prepping vehicles for painting
Keeping working environment and surrounding area clean and tidy
Requirements:
Second or third year Autobody Technician apprentice or some education and experience within the trade
Working knowledge of the trade and related equipment along with the ability to apply the knowledge in diagnosis and repair work is a benefit
Able to understand, communicate, read and write English at a level needed to meet job related task and safety requirements
MUST have your own hand tools or willing to purchase
MUST have own transportation to get to and from work during business hours
To apply, contact Alan Gerritsen at jeryauto@vaxxine.com  or call him at 905.563.7702 .
---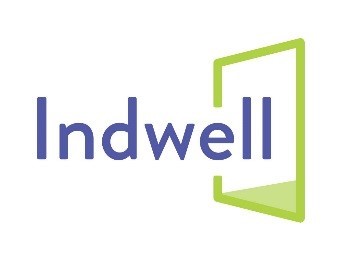 Director of Fundraising and Donor Relations
Hamilton, ON
Indwell is a Christian charity creating affordable housing communities to support people seeking health, wellness, and belonging. Indwell offers a continuum of housing supports and services within the different communities it serves including Hamilton, Woodstock and Simcoe, and growing into new communities including projects already underway in Mississauga and London.
Founded 44 years ago, Indwell is now the fastest growing affordable housing provider in Ontario.  It has expanded to provide housing supports and services to more than over 500 people. Indwell's housing supports range from residential care facilities to clinical supports for mental health and addictions, and independent apartments with supports. Indwell's innovative approach to creating sustainable solutions to homelessness has made it Canada's largest developer of multi-residential of Passive Design Housing.
Indwell exists to provide hope and homes for all. Its supports and services are open to people from every creed, race, ethnicity, sex, ability, sexual orientation, and gender identity. Indwell engages with diverse communities: we actively identify and remove barriers that prevent people from accessing and participating in our services.
Indwell is embarking on a process of strategically growing its fundraising and donor development activities, and its fundraising team, and is looking to hire an experienced fundraising professional to develop the fundraising strategy, giving programs and to build a fundraising team to meet its strategic vision of transformed lives across Ontario.
The Position
Reporting to the Executive Director, and in collaboration with a fundraising team, the Director of Fundraising and Donor Relations will lead the development of Indwell's fundraising strategy and activities. Responsible for developing a strategic fundraising plan with senior management and recruiting a fundraising team, the Director of Fundraising and Donor Relations will lead the effort to implement the infrastructure necessary for a successful fund development program. As the leader of the fundraising team, the Director will develop and implement a comprehensive fundraising program with a focus on major gifts.
Qualifications
Commitment to Indwell's mission, vision and faith statement.
A minimum of 7 years of experience in major gift fundraising and a proven track record soliciting and closing gifts of $25,000 plus
Experience working on capital campaigns
Experience working in fundraising organizations; clear understanding of how to build a robust fund development program
Good interpersonal skills and the well-honed ability to interact meaningfully with senior leaders
Strong relationship builder
Experience with databases and donor software for the support of a charitable organization
A valid driver's license and ability to travel in regions where Indwell operates
Able to work in Hamilton
Preference for working in small fundraising shops
A Bachelor's degree or community college diploma
Flexible and able to respond to changing priorities and deadlines.
Creative, with an entrepreneurial spirit
Confident & strong on emotional intelligence
Collaborative and a multi-tasker
A helpful nature; respective of all stakeholders regardless of position. Brings grace and humility and is a strong team player.
CFRE designation or related professional certification (an asset)
Experience fundraising in the social service/ homelessness/ mental health care sector (an asset)
Experience working with faith communities (an asset)
This search is being conducted on behalf of Indwell by crawfordconnect, a search firm specializing in recruiting non-profit & charitable professionals for Canada's non-profit sector. If someone you know may be interested in this position, please feel free to forward this document – we would be pleased to connect with them.
To submit your resume, please visit: http://crawfordconnect.com/for-candidates/job-openings/dccjob/director-of-fundraising-and-donor-relations-49/. Select the 'Apply' button to upload your resume and cover letter by Nov. 21.
Questions about the position?  Please reach out to Gina Eisler at gina@crawfordconnect.com.
Issues with applying?  Please call 1.866. 647.5149 or email info@crawfordconnect.com.
Qualified applicants are invited to submit their resume and letter of interest online only, in confidence. We thank all applicants for applying, however, only qualified candidates selected for an interview will be contacted.
---

Computer Programmer
Dunnville ON
Rosa Flora Limited, located in picturesque Dunnville, ON, is a progressive, family-owned greenhouse grower and wholesaler of fresh cut flowers since 1978. We are seeking a computer programmer to join our IT team.
We have a friendly, dynamic and driven office atmosphere, with the goal of satisfying the growing floral needs of our customers.
You will be a technically-oriented database developer responsible for coding, programming and analysis of Microsoft SQL Server applications. You will work on new development projects including mobile applications, and existing systems in the pursuit of excellence.
PRIMARY DUTIES AND RESPONSIBILITIES:
Develop, test, debug & deploy application integration programs between various applications and a SQL Server enterprise-wide shared data store using a variety of tools
Create, test and maintain all database objects (i.e., files, tables, indexes, views, users, keys, constraints, roles) on Production, Staging and Development servers
Design, write, enhance, optimize and automate database related processes.
Design, code and test stored procedures. Design, code and test SSIS packages. Create and test SQL Agent jobs
Plan and coordinate application roll-outs with teams
Provide adequate configuration management and change control documentation
Skills & Experiences:
1 or more years of experience
Ability to implement SQL data transfer methods via SSIS packaging
Hands on experience in data modeling and database design
Comprehensive knowledge of underlying architecture of Microsoft SQL Server
Ability to debug and solve complex problems
Experience in avoiding problems, ability to remain calm in stressful situations
Superior oral and written communication skills
Degree in technical discipline or equivalent work experience
Ability to work outside standard hours for special projects
Knowledge and experience designing, developing, debugging and deploying SQL Server stored procedures, triggers, T-SQL & DTS packages.
Hands on practical experience with Microsoft Analysis Services and data warehousing
Excellent written and verbal communication skills, including the ability to write supporting technical documentation
Ability to work with cross-functional teams
Attention to detail and excellent time management skills
Please send resume and covering letter to adeboer@rosaflora.com
---

Front End Developer/ Web Designer
Calgary AB
Samaritan's Purse is a Christian international relief organization providing spiritual and physical aid to hurting people around the world.  Since 1970, Samaritan's Purse has helped meet the needs of people who are victims of war, poverty, natural disasters, disease, and famine with the purpose of sharing God's love through His Son, Jesus Christ.
Samaritan's Purse Canada (SPC) is seeking an experienced and talented Front End Developer/ Web Designer, to work out of our office in Calgary, AB, and facilitate the organization's online presence.  There may be consideration for the successful candidate to work remotely, alternatively re-location assistance may be available.
Key responsibilities:
Facilitation of front end web design
Coordination of web-based projects
Day-to-day website monitoring of security and analytics
Development and maintenance of online forms for functions such as donation processing, event coordination and online registrations
Through effective deployment of their responsibilities this individual will serve fellow employees by empowering them to effectively communicate about the organization, gather necessary information and promote the ministry to its constituents. This skilled and creative individual will help SPC carry out its mission and objectives through participation in daily prayer ministry and the aforementioned functions as an integral member of the Information Technology department and the cross departmental web team.
Qualifications:
Qualified applicants should be committed to Christian values and precepts and be in agreement with the Samaritan's Purse Statement of Faith 
Post-secondary education in computer science or equivalent
3 - 5 years of experience in web development and design
2 - 3 years of experience with responsive web design (RWD), web analytics and web project management
Required skills: WordPress, PHP,  My SQL, Adobe Creative Suite, JQuery, CSS
Beneficial skills: Apache Server, C#, Linux administration
Adaptable to shifting priorities and able to focus on the task at hand
Takes initiative with a keen business understanding
Clear communicator, both written and verbal 
Team player, but able to work well independently in a collaborative environment
We offer an attractive benefits package, RRSP contribution, a dynamic work environment, as well as the opportunity to serve in a tangible way with eternal purpose!
Contact Information:
To respond to this opportunity, please forward your resume together with a cover letter detailing your passion for
Christian ministry employment to:
                       20 Hopewell Way NE, Calgary, AB T3J 5H5
Attention: Human Resources
---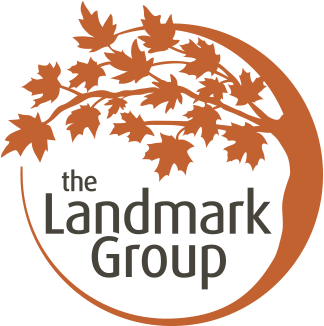 The Landmark Group, creating fine landscapes for over 30 years and based in Collingwood ON., is looking for a General Manager with strong Christian, Kingdom values.
Check out the job posting on Landmark's CCBF Directory page. 
---

Dundas ON
Carpenter
Precision Exteriors is a small company with a passion for beautifying home exteriors through wood siding and exterior trim. Their work is primarily on custom homes in Southern Ontario.
They currently have a job opening for a full time carpenter who is:
detail oriented

safety conscious

comfortable working at heights
Experience is an asset but they would be happy to train the right candidate.
Ministry required training will be provided.
For more information or to submit your resume email rich@precisionexteriors.net.
---
Employment Wanted
Cesar Vera
+1 403 650 4144
+52 1 55 7612 3999
linkedin/in/cesar-vera
A charismatic leader with a multicultural background career known for developing and executing profit and growth strategies, and finding and materializing synergies amongst business partners. Recognized as a solutions facilitator, promoter of digitalization to bring in efficiency for profit improvement whilst seeking effectiveness for business growth.
Reputation for positive communication and building relationships, and collaborating with stakeholders and the execution team with diverse international experience in managing complex projects and business transactions within the Energy Industry particularly in the Oil and Gas sector.
SELECTED HIGHLIGHTS
Lead a disrupted team to an accelerated path of transformation for operational excellence, service delivery and profit improvement under a market constraint

Developed innovative solutions to the heavy oil industry by understanding the client's goals and their success indicators whilst establishing relationships at C-Suite level

Successfully consolidated two manufacturing plants into a new built for purpose, lean and efficient facility including a fast track ERP implementation
PROFESSIONAL EXPERIENCE
SIEMENS - Building Technologies                                                                               2016 - 2018
General Manager - Alberta, Canada
Accountable for the commercial, technical, operational & administrative structure of the HVAC Controls, Fire Safety, Security System and Energy Optimization business in Alberta, Canada. P&L responsibility with an annual budget of 50M$. 187 employees
Entrusted with the transition to an Ownership Culture bringing up the management team readiness in half of the anticipated time
GE - Power and Oil & Gas                                                                                               2014 - 2016
Account Executive - Canada, 2016
Customer advocate for 3 key accounts in the Heavy Oil industry in Canada of GE enterprise.
Developed innovative solutions to the heavy oil industry including a Master Service Agreement by understanding the client's vision whilst establishing relationships at C-Suite level
Region Manager - Latin America, 2014 - 2016
Managed the Pressure Control business in Latin America including manufacturing, sales, service and administration. P&L responsibility with an annual budget of 100M$. Lead a team of 350+ employees including union personnel.
Maximized utilization and efficiency producing equipment for various world locations reducing the overall operating cost hence profit improvement.

Optimized the commercial and service structure re-establishing the company presence in the region. Secured new contracts, renewals and extensions during the low cycle.
NABORS                                                                                                                                2011 - 2014
Country Manager - Mexico
Directed Land and Offshore Drilling Rigs in Mexico and Guatemala with 500+ professionals. Managed commercial, technical, operational & administrative structure including facility for maintenance and refurbishment of the rigs. P&L responsibility with an annual budget of 150M$
Led team to high performance and collaboration for 100% improved operating income and growth.

Designed, planned and built a state of the art facility, now used as blue print for all future facilities.

Set up plans for manufacturing drilling rigs in country based on overall capacity for coordinating contractors and internal resources at low overall cost thru efficient logistics and quality engineering.
SCHLUMBERGER - MI SWACO                                                                                      1988 - 2011
Business Development Manager - Mexico, 2008-2011
Drove market share growth in the region from 23 to 32% by coordinating the sales and technical support groups under a customer-focus, solutions-oriented culture.
Expanded presence thru unexplored markets in the production side of the oil & gas industry. Offered design, manufacturing and servicing of scrubbing units, oil recovery units and water treatment plants.

Ensured best in class service to the Integrated Projects' contracts and lead fit of the Fluids segment into the company's portfolio by materializing synergies amongst business lines
Supply Chain Manager - Latin America, 2007 - 2008
Optimized the logistics, purchasing and inventory management for the region. Including making recommendations to improve productivity, quality, and efficiency of the operations across 5 countries.
Improved turnover and ROI for 80MM$ worth of inventory.

Set up extraction and grinding facilities after secured sources of raw material in Peru and Mexico.
Career Development Manager, Canada and Alaska,  2007
Created career development for field personnel reverting attrition and attracting new talent
Area Manager - Western Canada, 2005 - 2007
Managed a $24M business in environmental services with a team of 64 professionals, and two service centers.
Revamped maintenance shop into a Service Centre of Excellence to repair, remanufacture, service, pressure and operation test the company's waste management equipment.

Provided structure and optimized asset management improving net profit by18%
Regional Technical Support Manager - Latin America, 2003 - 2005
Led business development, technical sales and technical support for the region. Reshaped company image to best in class, exceeded revenue by 10% with $47M in new technology. Landed highest profile contract in region.
District Manager, Field and Maintenance Engineer, Venezuela, Scotland, Mexico        1988 – 2003
EDUCATION
Master's Degree in Business Administration
BSc in Electronics Engineering
DISTINCTIONS
Member of Technical Committee, Global Petroleum Show - Calgary, 2018
Member of the judging panel, Global Petroleum Show Awards - Calgary, 2017-2018         
Moderator, NextShale event during Global Petroleum Show - Calgary, 2017
Panelist, Economic Developers Alberta Conference - Banff, 2017
Moderator, Pan American Mature Fields Congress - Mexico, 2016
Moderator & Panelist, Mexico Oil and Gas Summit - Mexico, 2014 & 2015
Panelist, Challenges & Initiatives of the Public & Private Sectors Forum - Mexico, 2014
Panelist, Mexico Oil and Gas Procurement Forum – Mexico, 2014
Treasurer, SEFLUCEMPO Drilling & Cementing Fluids Business Fund - Venezuela,       2003-2005
---
Ken DeVries
519-808-0162   kendevries@gmail.com
https://ca.linkedin.com/in/kendevries1
MISSION
To promote and strengthen the organization, working as a strong part of the sales and service team, serving with excellence to promote their purpose and their impact in the community.
STRENGTHS AND QUALITIES
Personable: Friendly and outgoing, enjoys working with and caring for customers and prospects.
Leadership: Started and ran two businesses for nearly 20 years; served on volunteer boards.
People: Extensive business and personal connections in profit, non-profit, and political sectors
Detailed: Former quality inspector, copy editor, and database manager -- minding the details
Experienced: Wide variety of work experience in sales, service, assembly and inspections
SKILLS AND EXPERIENCE
18 years experience in developing, growing, maintaining, and turning over 2 service businesses

Successfully gains new clientele through "cold-calling" and pre-call research

Listens and observes to identify customer needs, and desires to offer solution options

Trains and leads employees in multiple facets of the business operation

Experienced with client databases in Microsoft Access, Sage ACT, Insightly & SalesForce

Above-average computer skills in MS Office, Outlook/Exchange, and Simply Accounting

Handles special requests from clients amicably, resolves issues in a mutually-acceptable format

Adapts well to changing environments, thrives in new and chaotic situations, stays calm, optimistic, and positive
EMPLOYMENT AND BUSINESS HISTORY
Customer Service and Sales:
Client Services, Great Promotions, Jan 2017-Feb 2018
  -- Commissioned sales for promotional products and apparel company in London & SW Ontario
Relationship Manager, TicketWindow Inc., April 2016-present (as need basis)
  -- Prospecting and sales for sponsorships and events, updated database of contacts
Sales & Support, Steering Team Member (Volunteer), The London Beatles Festival, 2016-present
  -- Assisting Festival Director and Founder in planning, sales & organization of local music festival
Delivery Associate, LondonXpress.ca, Nov 2016-Dec 2016 and Nov 2017-Dec 2017
  -- Christmas-season driver bringing skidded product to retailers in malls, daily driving cube van
Owner & Publisher, The Shepherd's Guide, 1997-2013
  -- Founder and Publisher for widely-circulated advertising directory in 3 areas of SW Ontario
Owner & Founder, Action Downtown Delivery Service, 1989-1994
  -- Founded, operated, and sold local mail delivery business serving legal and medical clients
Outreach Engagement Associate, Teen Challenge Canada, Aug 2016-Oct 2016
  -- Calling churches to book Teen Challenge outreaches, building and updating database
Service Delivery & Audio Testing, Occu-Med Health Services, Jan 2015–Aug 2015
  -- Performed on-site hearing and health testing; for sales & research utilized ACT and Internet
Seasonal Retail Sales Associate, Mastermind Toys, Nov 2014-Dec 2014
  -- Guided customers towards toys, educational items, books, and crafts for Christmas gifts
Advertising Sales Manager, Faith FM 99.9 London, Nov 2013-Nov 2014
  -- Created and managed advertising sales for London-area Christian radio station
Sales Consultant, Impressions Printing, Nov 2012-Feb 2013
  -- Sales of small and large-format printing, learned how to set folders and cutters
Manufacturing and Quality Control:
Assembly & Inspection, various factory positions through Temporary Agencies, 2013
  -- Auto parts welding and assembly, quality inspections, parts stocking and management
  -- At Formet St Thomas : Auto parts welding and assembly, quality inspections, parts stocking
  -- At Takumi Stamping St Thomas: welding, parts stocking and sorting, supply chain support
  -- At CAMI Ingersoll, and Dyna-Mig Stratford: parts inspection, sorting and repairs as needed
Quality Inspector & Auto Seat Assembler, Lear Corporation, July 1994-Jan 1999
  -- Detailed inspection work for work-in-progress and finished goods inspection and assembly
EDUCATION AND TRAINING
B.A. Degree, Major in Business Administration, Redeemer University College, Hamilton ON
Dale Carnegie Sales Leadership Course
VitalSmarts "Crucial Conversations" Training Seminar
Global Leadership Summit, Attendee and Volunteer, 2013–2017
Standard First Aid CPR/AED Level C, current
SmartServe certification
Ontario Licence Class G
Work and Personal References available on request
---
Cecil Alkema
L8B 0C7
Home 905 689 7378
Cell 289 933 6526
Objective:
After a long and varied career (Finance, Information Technology and Business Operations), I am looking for a semi-retirement job.  I am open to any type of employment or contract relationship --- preferably part-time.  I have developed many essential business skills which are transferable across most industries. 
Skills and services that I can provide:
·         Finance --- analysis, forecasting, budgets, balance sheet, P&L statement
·         Information Technology (computer software) --- strategy, installation, implementation, user support, training, document organization, Microsoft Office
·         Database Management --- design, analysis, business intelligence, reporting
·         Legal --- contracts, research, terms & conditions, deliverables tracking, project management.
---
Want to Post a Job?
CCBF members can list their Help Wanted ads here without charge. It's one of the benefits of membership.

CCBF also offers free Employment Wanted ads, especially for CCBF members and for business students attending Christian universities in Canada.

Send your ads to  Keith Knight  at ccbfed@gmail.com  
He will post them.