Art Director
Full time
Ancaster ON
This is a 100% position and includes benefits, and pension.
Do you love designing impeccable creative that delivers a powerful message? Can you interpret objectives into polished visual concepts from a brief or conversation? Are you able to combine current design trends with an existing corporate brand identity? Would you love to bring your skills to a dynamic team at a fantastic Christian university?
Bring your creativity and finely tuned design aesthetic to Redeemer's fast-paced and collaborative marketing and communications team. Oversee the university's brand across all channels, provide direction for others and design Redeemer's major publications, event promotion and recruiting materials hands-on. 
The Overview
Flagship Collateral – You will take the lead on design for key print collateral (e.g. Resound Magazine, Viewbook, etc.) and maintain brand consistency with a standard of design excellence. You will also design for major institutional event advertising, signage, sub-brands, and mini-campaigns for fundraising and recruitment                
Art Direction – You will provide quick design concepts and/or mood boards to brief other designers on the team and nurture the design process, providing incremental feedback while driving quality and consistency across print, email, social media and web properties. You will work closely with the web design manager to develop and maintain the institutional brand across all web properties for the university.
Project Management – You will schedule projects for the team in collaboration with the Director of Marketing and Communications, mapping out milestones and checking in with team members to ensure deadlines are met.        
Manage Vendors – You will create final artwork and liaise with third party suppliers, approving proofs and ensuring timelines and quality standards are met.
What We're Looking For
Education and Experience
You have a diploma in graphic design, or a bachelor's degree in visual arts, plus 3-5 years professional experience with 1-2 years in a senior role.
Our Mission and Vision
You have a thorough understanding of Redeemer's vision and mission as a Christian liberal arts and sciences university and are excited to use your skills to promote it.
Skills
You are a creative person who loves to tell stories visually and can align them with strategic business objectives and messages.
You have a strong design sensibility in both print and web applications and demonstrate the ability to lead concept development.
You understand and can manage the creative process, discerning how to motivate and lead while also teaching and mentoring other designers and freelancers.
You have strong organizational skills so you can manage multiple deadlines and requirements and prioritize quickly and efficiently.
You are a team player and enjoy the collaborative nature of a creative group working together to tell an amazing story.
You are fluent in Adobe Creative Suite design software (InDesign, Photoshop, Illustrator) and open to learning new software tools related to a professional and collaborative office environment.
How to Apply
Applicants are requested to email their application materials by Friday, July 12, 2019, including a resumé, digital portfolio (or list of links), and a statement that articulates their faith perspective and its relation to the mission of Redeemer University College as a university in the Protestant and Reformed Christian tradition.
Submit Applications to:
Mr. Jim VanGeest
Director, Human Resources
Redeemer University College
777 Garner Road East
Ancaster, ON, Canada, L9K 1J4
Email: HR@redeemer.ca
Redeemer offers equal employment opportunities to qualified applicants. We welcome and encourages applications from people with disabilities. Accommodations are available on request for candidates taking part in all aspects of the selection process. In accordance with Canadian Immigration requirements, Canadian citizens and permanent residents will be considered first for this position.
About Redeemer University College
Redeemer University College is a dynamic undergraduate university recognized for providing quality undergraduate education in the fine arts, humanities, natural sciences, social sciences, business, and education, with a demonstrated commitment to fostering a spiritually-vibrant and caring community of learning. The scholarship, teaching, and creative activity of our faculty, combined with small class sizes and low student-faculty ratios, creates an engaging academic environment. We are located on a beautiful and environmentally-friendly campus on the edge of Hamilton, Ontario, minutes from Lake Ontario and an hour from downtown Toronto.
---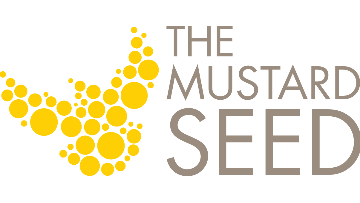 Chief Development Officer
Calgary AB
The Mustard Seed is a Christian non-profit organization that has been serving people experiencing poverty and homelessness in Alberta since the '80s. It has become a haven for those needing help, which is offered through open hands with unconditional love.
The initial idea for a street ministry for the homeless grew out of the Burning Bush Coffeehouse in Calgary, Alberta, which was run by the First Baptist Church in the '70s and early '80s. It became a reality in 1984, when founder Pat Nixon planted The Mustard Seed in an old house downtown, which later grew into a larger building on 11 Avenue SE.
The Mustard Seed has been an agent of change for more than three decades.
Today, The Mustard Seed has expanded across western Canada with multiple locations in Alberta and British Columbia. It offers an expansive range of programs and services to our most vulnerable community by providing basic needs (food, clothing, and hygiene items), education, employment programs, health and wellness services, spiritual care, housing, and emergency shelter.
The more than 400 staff who work at The Mustard Seed care about the whole person – physical, mental and spiritual. They recognize that the root cause of poverty and homelessness are complex and diverse, and so the organization continues to grow with the needs of those it serves.
The Candidate: This opportunity requires a unique leader with strong values.
You are a seasoned leader with a strong business development and/or fundraising track record of verifiable results in developing high value donor relationships that consistently delivers gifts in the high 5 - 6 figures and beyond range. You have an entrepreneurial mindset and see the possibilities for growth to support homelessness and poverty. Your deep leadership experience enables you to identify talent, mentor and grow a strong team.
Responsibilities Include:
The Mustard Seed is seeking an engaging, motivated, results-oriented individual to take on this exciting leadership role. Reporting to the Chief Executive Officer, the Chief Development Officer (CDO) will be responsible for overseeing the execution of fundraising activities for The Mustard Seed. Working closely with the CEO and the Executive Team to maximize philanthropic support, the CDO will develop and help execute a multifaceted fundraising program. S/he will lead the development team to identify, cultivate, solicit and steward significant donors and seek out new sources of revenue.
Qualifications:
An opportunity-seeker who is a strategic and visionary leader with a minimum of 5 - 7 years in a senior position in for-profit or non-profit leadership
Deep experience managing a six to seven figure major gift portfolio or sales portfolio and/or with strong business development skills
Demonstrated track record leading highly effective teams
Proven ability to lead in a faith-based and inclusive organization that respects Christian roots, relationships and traditions and is comfortable in communicating his/her faith
Strong track record of building relationships with high net-worth donors and securing gifts (maintaining a portfolio of prospects) while leading, mentoring and coaching a fundraising team
Good financial acumen
An entrepreneurial spirit with the confidence to meet very high expectations
Exceptional verbal and written communication skills, including the ability to identify and communicate with a diverse range of donor motivations
Knowledge of databases (SalesForce's donor database)
Experience of digital fundraising
Ability to travel (20% of time)
Understands, values and practices Servant Leadership
Education
This search is being conducted on behalf of The Mustard Seed by crawfordconnect, a search firm specializing in recruiting leaders and fundraisers for Canada's non-profit sector. If someone you know may be interested in this position, please feel free to forward this document – we would be pleased to connect with them.
To apply:
By June 28, 2019 please apply with your cover letter and resume, as two separate documents, through our website at http://crawfordconnect.com/for-candidates/job-openings/dccjob/64/.
Questions about the position? Contact Clare McDowall Levy at clare@crawfordconnect.com or 1.866.647.5149.
Issues with applying? Please email info@crawfordconnect.com
Qualified applicants are invited to submit their resume and letter of interest online, through our website, in confidence. We thank all applicants for applying, however, only qualified candidates selected for an interview will be contacted.
---
Tri-Way General Construction
Orangeville ON
Experienced renovator
Tri-Way General Construction is looking for an honest and reliable employee.
Candidate must have experience in renovations of all kinds.
They specialize in interior renovations, especially kitchens and bathrooms.
The family-owned company has been in business for over 20 years.
They are proud of their reputation so attention to detail is a must.
Call or email  to discuss this opportunity.
Richard 519 217 4016
---

Executive Director
Southwestern Ontario                                  
Position Summary: Sound of Faith (SOF) Broadcasting is a non-for-profit radio broadcasting organization serving Southwestern Ontario. The organization has recently come under new leadership, and is in the process of developing a strategic plan that will define a new vision, as well as transform organizational structures, processes, roles and technologies to propel SOF into greater growth and impact. SOF is looking for visionary, energetic and organized individual with a passion for Christian radio to become the Executive Director to lead the transformation, and equip the organization to carry out its mission to provide a strong, unifying impact on our community by providing and promoting quality faith-based family-oriented programming that inspires, encourages, uplifts and entertains our audience AND to encourage, support and promote the development of Canadian Christian talent.
Reporting to the Board of Directors, the Executive Director (ED) is responsible for the efficient and effective day to day operations of the 3 radio stations operating under the SOF umbrella. As the public face of SOF, the ED is regularly involved in promotional and other events, and actively represents the ministry to churches, listeners, supporters, and the broader community in London, Woodstock and Kitchener.
ED Responsibilities include (but are not limited to):
Strategic Planning: Participate in the development, execution and ongoing maintenance of the SOF strategic plan.
Revenue Generation: Actively identify and drive creative fundraising efforts throughout the year, regularly seeking out prospective investors, donors, and partners; uncover additional revenue opportunities; work closely with Sales manager to ensure sales targets are met or exceeded.
Expense Management: Aggressively manage the organizational debt, work within budget, and continually look for ways to drive down operating expenses, including effective supplier management.
Policy Development: Implement Board Policies, and establish all further operating policies.
Operational Effectiveness: Oversee operational activities; continually pursue and implement operational efficiencies across SOF; establish standard processes and procedures; conduct weekly visits to each member station; explore opportunities to integrate systems to reduce data entry
Staff Development: Staff recruitment, development, coaching, mentoring, retention, performance management; create positive, empowering culture
Membership Management: Assist with defining, implementing and ongoing oversight of a membership structure, including recruitment, levels of membership, member qualification and dues, maintenance of confidential membership information, collection of membership fees, and ongoing communication.
Volunteer Management: Assist with defining, implementing and ongoing oversight of volunteers, including identifying required positions, recruiting, training, motivating and managing volunteers
License Protection: Work closely with the Program Director to ensure that CRTC licensing requirements are met for all stations; negotiate for changes to licensing as appropriate.
Brand Protection: Oversee marketing and promotions, ensuring all organizational assets and activities accurately reflect the corporate brand.
Public Relations: Serve as SOF primary spokesperson to constituents, media, and general public; speaking, at public events, meetings and conferences.
Advocacy: Act as legislative liaison on the provincial and federal levels to stay informed of any proposals and legislative changes that affect the SOF, and advocate for positive changes that support SOF and other not-for-profits' needs.
Qualifications
10+ years of senior leadership experience, particularly in not-for-profit sector, including working knowledge of core functions such as Human Resources, Marketing, Sales, Finance, and Legal
Knowledge of fundraising strategies and donor relations unique to not-for-profit sector, and demonstrated success in fundraising and revenue generation
Solid, hands-on budget management skills, including budget preparation, analysis, decision-making and reporting for budgets of more than $1M
Effective supplier management skills including contract negotiation and oversight
Strategic planning skills, with hands-on experience in effectively translating strategy into operational realities
Strong organizational abilities including planning, delegating, program development and task facilitation
Demonstrated people leadership skills and ability to build positive culture
Experience in establishing programs to engage volunteers, donors and members
Excellent written and verbal communication skills, including public relations experience
Unwavering commitment to transparent and accountable fiscal responsibility to constituents
Willing to travel between London, Woodstock and Kitchener on weekly basis
Valid driver's license and personal vehicle
Assets: experience in the radio broadcasting industry, CRTC knowledge
E-mail your resume to hr@faithfm.org  before May 17th, 2019
_____________________
Sales Agent
Southern Ontario
Faith FM is looking for a motivated and committed sales person who believes in the power of Christian radio for advertisers!
Position Summary:
The FaithFM Sales Agent contributes to the station's success as one of the drivers of revenue through radio advertising sales. The person is responsible to independently and consistently grow and retain new business accounts/clients. The ideal candidate will support the FaithFM mission to inspire, encourage, entertain and uplift, and be intrinsically motivated by knowing that their efforts are making a positive impact on the community.
The main duties of the Sales Agent include:
Establishing and developing long-term business relationships
Sourcing, identifying and securing new business opportunities
Developing, managing, coordinating and presenting campaign strategies and presentations for prospects and clients  
Generating creative win-win solutions for clients that help them achieve their business objectives
Closing the sale
Following up to ensure client satisfaction
Maintaining regular contact with clients to help retain their business, and be responsive to changing client needs
Maintaining regular contact with prospects to develop them into customers
Delivering accurate call reports and planned revenue numbers to management
Acting as a liaison between clients, Traffic (order scheduling), Creative and Production departments to ensure smooth communications and execution
The role includes other routine administrative work such as inputting of orders, maintaining client and prospect records and assisting with the resolution of problems about payments and revenue collection.
Qualifications:
Minimum 5 years of sales experience with at least 2 years in media advertising; a proven track record in actively building a client base from the ground up, including prospecting, cold calling, and developing long-term win-win business relationships.   
Key Skills and Qualifications:
Motivation for Sales                                                       
Meeting Sales Goals
Listening Skills                                                                  
Selling to Client Needs
Prospecting Skills                                                             
Closing Skills
Relationship Management                                         
Effective Communication Processes
Professionalism                                                               
Computer proficiency in PowerPoint, Word and Excel
Customer Relationship Management system (CRM) an asset
_________________________
Board Member
Kitchener and London ON                           
Do you have a heart for Christian radio? Do you want to make a difference in our radio ministry? Our Parent Company, Sound of Faith Broadcasting, is expanding our Board of Directors, and is seeking people with backgrounds in senior executive roles, law, accounting, and broadcast engineering. The ideal candidate will bring corporate governance experience, primarily in the not-for-profit sector.  Some knowledge of the radio broadcasting industry is a plus.
The Sound of Faith Board of Directors governs the overall execution of the organization's mission.  Principally, the Board manages organizational finances, develops strategic direction, and sets long term priorities for the organization.  Board members also hold a fiduciary responsibility for management of organizational capital, and ensuring appropriate filings with federal, provincial, and local authorities consistent with the organization's CRTC license and charitable organization status.
Additionally, the Board oversees the Executive Director (CEO), who is responsible for day-to-day management of 3 stations.
Overall, the members of the Board contribute the management, legal, human resources, technical, and financial skills needed to ensure long term organizational stability. At this time, there is no remuneration for Board positions.
A Director term is 2 years, with the ability to renew for 2 additional 2-year terms.
Board positions require a time and energy commitment that should not be under-estimated. Prior to applying, please consider your personal priorities for the next year, as well as the ways to contribute to the development of the organization, to ensure you are able to commit the needed time to Sound of Faith.
Time commitment includes:
Board Meetings – approximately bi-monthly for 2-4 hours
Annual Meeting
Annual Fundraisers
Committee Work (ad hoc)
Potential operational consultation/support in your area of expertise
To apply, download and complete the short Board Application on our website at Kitchener.faithfm.org or London.faithfm.org.
 Submit it with your resume before May 17, 2019 to board@faithfm.org or drop off your application and resume at your local station.
SALARY: Commission
Email cover letter and resume before May 31, 2019 to: hr@faithfm.org
---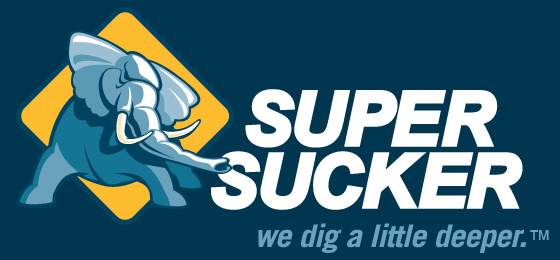 General Labourers                        
Ancaster, ON.
We dig a little deeper. Because our standards are higher – in safety, equipment and employee practices - we're the right choice for hydro vac excavation services by the construction industry, engineering firms and public utilities of Southern Ontario.
WHY JOIN US?
Competitive wages, benefits and RRSP options
A supportive team atmosphere and exciting employee initiatives
Be part of a growing company that rewards hard work and invests in its people and equipment
Extensive training provided
JOB RESPONSIBILITIES & DUTIES
Safely perform hydro vac excavation on job sites across Southern Ontario
Provide excellent customer service as you represent the Super Sucker brand
Troubleshoot issues and equipment, including preventative maintenance
Opportunity to perform various support work connected to excavation including the operation of equipment such as coring trucks, cement mixer trucks, slinger trucks and suction excavators
Follow all legislation and regulations set out by the Occupational Health & Safety Act and Super Sucker's Policies & Standard Operating Procedures
JOB REQUIREMENTS
Safety oriented
Team-player attitude
Willingness to learn
DZ license is considered an asset
To apply please send a resume to careers@supersucker.ca
---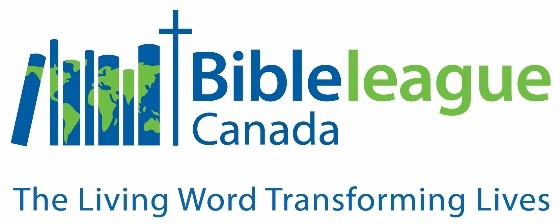 Graphic Designer
Grimsby ON
Type: 6-month contract (strong potential for permanent full-time)
We are in need of an in-house Graphic Designer, reporting to the Manager, Digital Engagement & Content Development, to support the various projects and initiatives of the Marketing Team and other departments as needed. This includes direct mail and online fundraising appeals, regular newsletters, brand materials and designing effective advertising. The position is a 6-month contract position, with the intent of making the position a permanent role.
Key Responsibilities:
Create, design and produce Bible League Canada branded visual communication pieces in consideration of best practices in graphic design, typography, web design, and accessibility, while following brand standards and style guide. Provide advice and consultation to all departments in regards to the design, and production of publications and presentation materials. Responsibilities would include but not be limited to the following:
Fundraising Appeal Design:
Collaborate with the Marketing and Development Teams in the production of monthly fundraising campaigns.
Consult on style, tone and format of each appeal design
Produce multiple, related, pieces for digital ads, eblasts, landing page and direct mail to form the campaign.
Work closely with the Marketing Content Developer to communicate the heart of the ministry, and the stories from the field, to our current and prospective donors.
Marketing Collateral Development:

Create, design and produce Bible League Canada internal and external publications for print and digital applications. This may include a variety of formats and delivery methods
Ensure designs reflect Bible League Canada brand standards and style guide and support strategic goals and objectives.
Working with other departments to provide design guidance and execution to support the needs of the organization.
Producing accurate and timely revisions
Provide advice and consultation regarding the use of various design elements and print production aspects of a job including paper stock, printing inks, printing/binding/kitting methods and other production specifications as well as recommending the most appropriate visual communication design elements, strategies and production processes to achieve the desired outcomes.

Strategic Planning:
 

Support the Marketing Team in any long-term planning initiatives or the development of any new programs.
Contribute to the identification of process improvements and recommendations.
Education:
Post-secondary diploma in a Graphic Design related program as a minimum requirement. Additional courses and/or continuing education course completion is an asset.

Experience:
Minimum 1 to 3 years of professional experience as a Graphic Designer.
Experience with digital graphic design and designing webpages
Experience and proven abilities in managing external partner relationships.
Experience in a non-profit organization would be an asset but not essential.
Technical Skills:
Strong knowledge of Adobe Creative Suite programs (particularly InDesign and Photoshop), and similar programs.
Proven understanding of graphic design principles and ability to follow brand guidelines
Creative problem solving and design ability
Familiarity and understanding of design for different media formats (such as direct mail, digital, large format etc)
Familiarity with Microsoft Office programs (Outlook, Word, PowerPoint and Excel)

Interpersonal Skills and Personal Attributes:
Knowledge of and a passion for Bible League Canada and its work.
Excellent interpersonal and communication skills; experience interacting with people from diverse cultures and backgrounds.
Proven ability to work collaboratively with all levels of management and staff, inside and outside of organization.
A reliable self-starter with the ability to take initiative, problem-solve and implement solutions.
Exceptional attention to detail, with the ability to see the "big picture".

Required Commitment:
Follower of Jesus Christ who wholeheartedly subscribes to the organization's faith and lifestyle policy documents.
A love for Bible-based ministry.
Cultural, economic and environmental sensitivity.
Overview of the Organization:
Bible League Canada is a Christian charitable organization providing Scripture placement and church planter training worldwide so that people prepared by the Holy Spirit will be brought into relationship with Christ and His church. Our work is based on the conviction that the world needs the living word of God more than anything else.
We offer a competitive compensation and benefits package. For further information about Bible League Canada, please visit our website at www.bibleleague.ca.
To Apply:
Please submit your cover letter and resume or inquiries to Jody Matheson at jmatheson@bibleleague.ca. Bible League Canada would like to thank those who have applied. However, only short listed candidates will be contacted.
---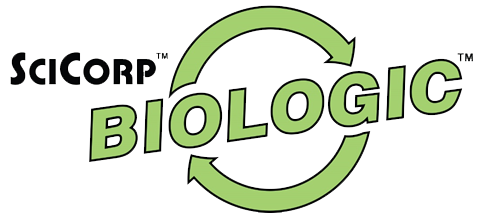 SciCorp International Corp.   
 
Waste Water Treatment Process Engineer
Oakville ON
SciCorp International Corp is an innovative wastewater technology firm providing unique odor control and performance enhancing technology solutions to the wastewater and solid waste industry.  SciCorp operates at the highest ethical standards in all interactions with our employees, agents, distributors, suppliers and customers.
Scicorp is now expanding its core team in an environment of significant corporate growth and revenue in North America and in key foreign markets.  Scicorp is looking for a passionate, outgoing, confident, highly skilled and experienced professional engineer who has reflected the high ethical standards and values in their career.  We are looking for an engineer with a minimum of five years of wastewater process design experience that will instill confidence in interactions with Scicorp clients, staff, distribution agents and other stakeholders.  The successful applicant will have an ability to think "outside of the box", to develop innovative approaches for improvising wastewater treatment processes and be able to train and equip customers and distributors in the use of SciCorp technology.
We are looking for an engineer highly skilled in:
• multi-process (anaerobic / aerobic, BNR etc..) understanding of unit operations in the wastewater field from simple lagoon applications to high level territory treatment facilities
• developing innovative modifications to existing processes in both the industrial and municipal waste water industries
• evaluating plant operational data, synthesizing reports, developing summary conclusions innovative modifications and cost benefit presentations
• report and proposal writing with high level presentation skills developing graphic presentations using Excel, PowerPoint, Word etc. available in Microsoft office
• developing organized technical approach to supporting sales agents and distributors with focus on closing sales and developing long term client relationships
• developing conceptual and preliminary process designs for plant upgrades and in coordinating work with outsourced detailed engineering design and construction teams
• delivering technical presentations in English (skills in other languages is an asset)
• communicating orally and in writing in presenting both internal and external seminars
• functioning as a "team player" within a high energy sales, marketing and technical group 
The ideal candidate should be a licensed professional engineer with at least 5 years of experience in the areas outlined in the job position. Greater levels of experience will be an asset. Salary is commensurate with skills and experience.
 _________________________________________
SciCorp International Corp. 
Executive Assistant (EA)
Oakville ON
SciCorp International Corp is an innovative wastewater technology firm providing unique odor control and performance enhancing technology solutions to the wastewater and solid waste industry.  SciCorp operates at the highest ethical standards in all interactions with our employees, agents, distributors, suppliers and customers.
This position is to assist the CEO in all aspects of his work.  The EA will need to be a proactive self-starter and anticipate the needs of the CEO.   This position will also assist other executives in the company on an as required basis.  We are looking for a passionate, outgoing, confident, highly skilled and experienced professional with excellent communication and people skills. 
Skills:
Skilled in communication with English. Having additional foreign languages skills will also be an asset
Skilled in developing letters / reports / proposals using graphics, Excel, Word, PowerPoint in Microsoft office for the CEO and others on the corporate team
Highly precise in their work
Capable of multi-task and working in a fast-paced, demanding environment
Experience with SalesForce software is an asset
Responsibilities:
Begin each day with a short meeting or telephone call with the CEO to plan for the day
Generate/type proposals and reports as required by CEO
Act as the point of contact for calls and emails and allow direct contacts at discretion of the CEO
Send emails and set appointments on behalf of CEO and maintain daily schedule and dairy for CEO
Maintain a daily diary for the CEO for billing purposes, arrange meetings and appointments and provide reminders to CEO
Manage CEO calendar and track key deadlines etc.
Make travel arrangements for the CEO as required
Manage and maintain filing system on Google Drive for all CEO documents 
Ensure CEO's office is tidy and papers are filed on a daily basis
Book tradeshows and travel
Prepare, format, manage and organize marketing material
Conduct market research as required
Assist with shipping, courier, logistics, simple accounting  as required
Hours are 8:30 am to 5:00 pm 
Two-week holiday to start
Salary will be commensurate with skills and experience.
---

Personal Banking Advisor (Level 1)
Edmonton
Be part of an organization that encourages good stewardship with service and advice from experts, modern banking technology and a comprehensive range of products you need. We are principled and benefit our members with low fees, great rates, and profit sharing. We support Christian organizations and provide resources to help you make a difference in the world.
We are seeking a Personal Banking Advisor who is ready to take their career further by adding a different sense of purpose and call to their work.  At Christian Credit Union, we live our values in how we do business and how we treat our employees.
What are some key responsibilities?
Proactively build relationships and provide advice to our members, both existing and future members, that offers tailored solutions to meet their financial needs.
Develop and maintain effective sales and marketing efforts on existing branch portfolio to maximize loan growth, deposit growth and sales of complimenting products to help our members succeed.
What skills and attributes does a Personal Banker with Christian Credit Union need
to have?
Exemplary Christian character including a desire to promote Biblical stewardship.
Is humble, friendly, outgoing, responsible and credible with a strong appreciation for
strict confidentiality.
Possess superior sales abilities (active listening, business opportunities, influencing & negotiating, asking for the business) while having strong capabilities in analysis, judgement and decision-making.
Communicate clearly and concisely; has strong written communication skills and effective problem solving skills.
The ability to manage multiple tasks quickly and efficiently in a high volume work load while prioritizing effectively and showing initiative.
A drive for excellence and continuous learning.
Proficient in all MS Office applications.
Post-secondary education in a business discipline and/or industry accreditation is preferred.
The Compensation
A competitive salary and benefits package, deposit and loan program and education programs are all reasons to consider Christian Credit Union for your career.
Please submit your resume to:
Jackie Rudyk, Edmonton Branch Manager                                                                                               jrudyk@christiancu.ca
Closing Date: Until Filled.  We thank all applicants but only those being interviewed will be contacted.
---

Senior Development Officer / Fundraiser
Abbotsford BC
MEDA (Mennonite Economic Development Associates) invites applications for a Senior Development Officer / Fundraiser to join our Strategic Engagement team.  MEDA is an association of compassionate women and men who invest in people living in poverty around the world so they can unleash their potential to earn a livelihood to provide for their families and enrich their communities. To learn more about MEDA and our work, please visit www.meda.org.
The Senior Development Officer (SDO) reports to the Senior Director, Resource Development and is responsible to secure funds for MEDA by managing a group of assigned donors within a specified region, assuring that as many as possible are retained as continuing donors to the organization and are upgraded in their giving and involvement.  They are also responsible for developing and implementing a cultivation and solicitation plan for individual major gift prospects.  The successful SDO will have the satisfaction of helping donors fulfill their faith, purpose and passions through their donations to MEDA.
This is a full-time position, with extensive domestic travel requirements based out of the Western Canada region, including Vancouver BC, the Fraser Valley, Winnipeg or other Western locations, with regular regional travel throughout the Western Region and occasional international travel. 
ARE YOU OUR IDEAL CANDIDATE?
We are looking for a business-minded professional who wants to use their relationship skills, expertise and business network to contribute to MEDA's global impact.
You are relational, a self-starter, may have experience in sales, networking, business development and/or fundraising. You are open to domestic and some international travel and have an understanding and appreciation for our Anabaptist and Mennonite constituency. You appreciate and understand efforts to alleviate poverty in an international context using business solutions to poverty.
RESPONSIBILTIES
Build relationships and network with MEDA's constituency in the Western region
Develop an annual plan for cultivation and solicitation of a portfolio of major gift donors and prospects within an assigned geographic area
Collaborate and participate with the entire Strategic Engagement team to support the annual convention, regional meetings, chapter events and tours as part of donor cultivation
Perform other donor and prospect activities as required
Additional responsibilities as per the job description
QUALIFICATIONS
Minimum five years demonstrated professional experience in business, sales or not-for-profit fundraising
Highly motivated, self-starter, achieving results with minimal supervision
Knowledge and skills in business principles with emphasis on marketing/sales
Excellent customer services skills
Demonstrate interpersonal skills in relationship building, active listening, communicating, negotiation and leadership
Demonstrated experience or willingness to learn Microsoft Office tools, SharePoint and donor management systems (Raiser's Edge)
Knowledge and understanding of MEDA's constituency (Mennonite, Anabaptist and Christian business and professionals)
Appreciation and support of MEDA's faith, vision and values
Understanding and appreciation of business principles, international development and MEDA's approach of creating business solutions to poverty
Additional qualifications as per the full description may be considered for final selection process.
Please apply            at  www.meda.org/careers.
---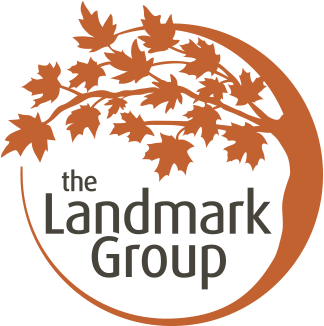 The Landmark Group, creating fine landscapes for over 30 years and based in Collingwood ON., is looking for a General Manager with strong Christian, Kingdom values.
Check out the job posting on Landmark's CCBF Directory page. 
---

Dundas ON
Carpenter
Precision Exteriors is a small company with a passion for beautifying home exteriors through wood siding and exterior trim. Their work is primarily on custom homes in Southern Ontario.
They currently have a job opening for a full time carpenter who is:
detail oriented

safety conscious

comfortable working at heights
Experience is an asset but they would be happy to train the right candidate.
Ministry required training will be provided.
For more information or to submit your resume email rich@precisionexteriors.net.
---
Help Wanted
Employment Wanted
Jean Rablat
103 - 112 Benton Street
Kitchener  ON   N2G 3H6
519.755.6642
Result oriented strategist with strong management experience in small/medium size companies. Proven track record of increased profitability by cost reductions and continuous improvements. I want to help your company become stronger while staying true to your values.
CORE COMPETENCIES
Executive leadership
General management
Cost reductions
Strategic planning
Crisis and turnaround management
Negotiations
International business development
P&L management
Cost, margin and price optimization
Procurement
Budget planning and forecasting
Restructuring
EXPERIENCE
CEO                                                                                        Jan 2016 – Present
 pH plastics Inc.
After identifying a suitable manufacturer, a joint venture was created between two complimentary companies to exclusively distribute vinyl products in North America.
Negotiated Joint Venture agreement, distribution agreement and management agreement bridging multi-cultural challenges.
Establishing new entity, creating branding and marketing, identifying sales channels.
Business planning and forecasting, market analysis, developed product requirements and specifications, approval of the products to North American standards like UL and FM.
P&L management, financial reporting and cash flow management.
Responsible for all operations with a hands-on approach, managing two distribution centres.
Achieved significant market penetration in the pool liner market with $1Million sales in the first season.
Hired industry experts to lead each business units.
Vice President                                                                        Dec 2009 – Present
 Pixiu Solutions Inc.
Hired to restructure the company facing financial and organizational difficulties. In less than 6 months, the company was performing remarkably with outstanding financial returns.
Developed and executed new forward strategy including adjustment of market pricing, limited credit terms, streamlined operations and increased inventory turnover.
Reorganized workforce.
Negotiation of supply agreements. Supplier and cash flow management
Continuous improvements and costs reductions.
All accounts payables back to current in less than 9 months.
Pixiu Solutions Inc. became the world leader in recycled automotive vinyl with customers across 5 continents, controlling volumes and setting global pricing.
Consistent EBITDA margin over 40%.
Vice President Europe and Latin America                           Mar 2007 – Dec 2009
 Canadian General-Tower Ltd.
Recruited to lead the company's entrance to the European markets. During my employment, CGT was the North American leader in automotive vinyl seating with operations in Canada, USA and China.
Member of the Senior Leadership Team, active in the business model definition and growths initiatives.
Led a team to identify the potential opportunity in that region in both automotive seating and industrial products.
Led to rapid success in gaining market share in the pool liner segment with constant growth year over year.
Part of our analysis lead us to identify manufacturing partners in Germany, France, Poland and Russia and start negotiations through manufacturing agreements, mergers and acquisitions.
With successful procedures in place, I then led the same action in Mexico where we identified potential partners.
EDUCATION
BBA Accounting and Business Management                       Sep 1998 – June 2001
 ESCEM, Poitiers, France
Exchange Program, Business Administration                      Jan 2000 – May 2000
Wilfrid Laurier University, Waterloo, ON
Associate Degree in Small Business Administration            Sep 1996 – June 1998
 and Management
 IUT, Bourges, France
Want to Post a Job?
CCBF members can list their Help Wanted ads here without charge. It's one of the benefits of membership.

CCBF also offers free Employment Wanted ads, especially for CCBF members and for business students attending Christian universities in Canada.

Send your job listings in Word to Keith Knight  at ccbfed@gmail.com  
He will post them.