Help Wanted
Crossroads Prison Ministries
DONOR  AND EVENT SPECIALIST 
30-HOUR WEEK
BURLINGTON ON
Crossroads Prison Ministries Canada exists to connect prisoners with volunteers in Christ-centered, mentoring relationships that transform lives, prisons and churches all around the world through the power of the Gospel.
The Donor and Event Specialist is responsible for the building and strengthening of relationships with the community as well as with potential, new and former donors. The specialist must be comfortable working in a fast-paced environment and interacting effectively and diplomatically with the community, vendors and donors.
GOALS: To ensure that all fundraising and donor related matters are carried out with the highest level of professionalism and integrity to advance the ministry work of Crossroads Prison Ministries Canada.
 
MAJOR DUTIES AND RESPONSIBILITIES
Reporting to the President, the Donor and Event Specialist is responsible for the community fundraising events and building donor relations. Working from the Crossroads office in Burlington, the Donor and Event Specialist's responsibilities include:
          Fundraising Events and Initiatives
Establishing project plans, communication plans and budget to recommend to President.
Ensuring fundraising targets are met each fiscal year based on agreed budget
Researching new ideas/initiatives and developing new marketing opportunities
Creating, planning and organizing fundraising activities
         Mentor
and Other Conferences
Researching, analyzing and providing recommendations for conference venues and schedules
Coordinating and marketing of conference program
Acting as point-person for contact and communication with mentors and supporters
Drafting conference brochure
Post conference thank you letters to mentors and supporters
Analyzing all conference evaluations and reporting trends and issues
Cultivating and Support
Developing specific initiatives designed for building community, donor acquisition and donor cultivation in order to grow the donor support capacity
Ongoing research into the interests, capacity, partnership and donation history from the community and donors of Crossroads Canada
Relationship building with current and potential donors and supporters through phone calls, meetings and visitations
Consistently promoting and reinforcing the vision and branding of Crossroads Canada
Administration
Accurately and consistently recording and maintaining all event and donor information in Crossroads Canada's database.
Promptly responding to donor and mentor donations and enquiries
Keeping detailed reports on events and initiative expenses and submitting regularly for approval to the President.
Ensuring that all communication materials are consistent and aligned with the vision of Crossroads Canada
Creating monthly newsletters, including "Meet one of our students".
Building connections with churches through mail correspondence.
Keep website and Facebook page up to date and current
MINIMUM JOB REQUIREMENTS
Formal knowledge and proven ability to market programs, run events, work with mentors and donors
Experience in developing conferences and events
Proficient in database management, use of Word, Outlook, Excel, PowerPoint, etc.
Good communication and customer service skills, both oral and written, in English
APPLY BY EMAIL TO MARTIE VAN NIEKERK AT martie@cbiprisonministry.ca
______________________________
ADMINISTRATIVE ASSISTANT
30-HOUR WEEK
BURLINGTON ON                                                                                                                                                
Crossroads Prison Ministries Canada exists to connect prisoners with volunteers in Christ-centered, mentoring relationships that transform lives, prisons and churches all around the world through the power of the Gospel.
POSTION SUMMARY
The Administrative Assistant is responsible for helping with the day-to-day operations of Crossroads Canada and the general administration required to smoothly run this mail-based correspondence ministry. The assistant must be comfortable working in a fast paced environment and interacting with ministry partners, donors, instructors and chaplains effectively and diplomatically.
GOALS: To undertake various administrative tasks to advance the organization, ensuring that all day-to-day matters are carried out with the highest level of professionalism and integrity. 
MAJOR DUTIES AND RESPONSIBILITIES
Reporting to the President, the Administrative Assistant's responsibilities include:
Customer Service
Greeting guests/volunteers at the office, answering telephone and effectively dealing with enquiries.
Preparing and processing new enrollment packages, new orders, student mailings, and communications with chaplains.
Preparing and mailing weekly student certificates, including relevant books, congratulatory letters and courses.
Record Keeping and Preparation of Materials
Daily updating of student information in database ensuring all institution, mentor and student profiles are up to date
Weekly updating of score reports and graduation information in database.
Collecting monthly statistics and providing reports
 Building and Support of Chaplain Relationships & Publications
Maintaining and updating information in database to ensure all institution and chaplain information is up to date
Respond and maintain all chaplain communications and orders
Relationship building with current and potential chaplains through phone calls and visitations
MINIMUM JOB REQUIREMENTS
Formal knowledge and proven ability to undertake general administration, particularly in a non-profit setting.
Proficient in database management, use of Word, Outlook, Publisher, Excel, PowerPoint, etc.
Good communication and customer service skills, both oral and written, in English
Ability to work from Crossroads Canada's Burlington office.
APPLY BY EMAIL TO MARTIE VAN NIEKERK AT martie@cbiprisonministry.ca
---
Bible League Canada
DONOR RELATIONS ASSOCIATE
GRIMSBY ON
ONE YEAR CONTRACT (POSSIBLY FULL TIME)
Bible League Canada is a Christian charitable organization providing Scripture placement and church planter training worldwide. The Donor Relations Associate will be an individual who recognizes and has faithfully responded to God's call to utilize God-given skills and personal attributes for God's glory and in the service of Bible League Canada's Christian mission.
Reporting to the Director of Development, the Donor Relations Associate will play a primary role in the ministry's telephone strategy as part of our Donor Cultivation framework.  Working on site at Bible League Canada's Grimsby office the incumbent will contact identified donors for the purpose of re-engaging/engaging and cultivating their relationship with BLC. In pursuit of service excellence, the incumbent will ensure that every person contacted feels appreciated and that their support is valued and is producing results. The incumbent should be comfortable working in a fast paced environment and interacting with donors effectively and diplomatically.
RESPONSIBILITIES
Utilizing a provided script, telephone lapsed and inactive donors and thank them for past support. This will include:
Reporting on ministry impact.
Promoting/Inviting Caseload Donors to participate in special campaigns and appeals such as the BLC Day of Prayer, Match Campaigns and Cornerstone Monthly Program.
Correspondence with Donors via e-mail, notes, cards and letters when needed.
Recording all inbound/outbound donor call activity into the database.
Respond to all Donor removal requests when needed by follow-up via call/e-mail in hopes to keep donors engaged
Pray for Donor's requests, prayer needs.
Enter ALL activity/changes into data management system.
QUALIFICATIONS
A minimum of 3 years' experience and a proven track record in sales, service, or donor development.
Telecommunication experience is a definite asset.
Experience in a not-for-profit organization would be an asset but not essential.
EDUCATION
Education must include at least some college level courses appropriate to the position. Sales and relational customer service training are a definite asset
Please send resumes to: Tanya Garvie, tgarvie@bibleleague.ca
---

DEVELOPMENT COORDINATOR
PRIDDIS, AB
Full time
The primary responsibility of the Development Coordinator is to provide coordination of projects and special events overseen by the Development Officer. Responsibilities include: providing support to the Development Officer by assisting with planning and coordinating the logistics of banquets, special events, fundraising opportunities, serving as a liaison with staff, students and volunteers, and supporting the day-to-day operations of the development office. 
DUTIES AND RESPONSIBILITIES:
Coordinator:
Coordinate fundraising and special donor events which involves decision-making input on external resources, event processes, coordinating meetings and working within event budgets
Coordinate the logistics of banquets, fundraising opportunities, and other special events
Liaise with Teen Challenge staff and leadership, Ambassador Team members, event committees and national marketing office on social media updates, event marketing materials and photo opportunities
Assist in developing new events, maintain and organize existing fundraisers and special events from concept to completion, ensuring they operate smoothly, efficiently, and generate maximum revenue and exposure
Support networking activities and arrange for meetings surrounding development initiatives to occur 
Maintain organized and updated documents of each fundraising event, including but not limited to, all planned/ executed logistics, scheduling, programs, contact with event participants and/ or guests  
Coordinate guest lists, food service arrangements, menu planning, decorative and table set nametags and staffing
Provide volunteer coordination and recognition for special events, by giving direction to volunteers and co-facilitating volunteer committees as required 
Administrative:
Handle sensitive/confidential material strictly in accordance with Teen Challenge Canada's operational policies 
Input incoming data into Teen Challenge's database as necessary
Ensuring prompt mail outs as requested by Development Officer or general public request
Return mail pick up promptly to departments without delay
Maintain Outreach Bins, update with current event information, oversee students assigned to this task, ensure available and stocked for team leaders on every outreach
Regularly oversee and delegate tasks to student(s) assigned to Development Office
Maintain social media with regular Centre, program, and event updates that is consistent with Teen Challenge branding 
Work collaboratively with Teen Challenge's National Marketing Office when necessary
Create, prepare and distribute meeting minutes and supporting documents
Enter donor/ sponsorship information (corporate and otherwise), event invitation and participation lists on appropriate documents
Responsible for marketing material inventory in support of special events and outreach  
QUALIFICATIONS:
Minimum of Grade 12 high school diploma 
Minimum 1-3 years of relevant work experience, office administrative background preferred
Valid Driver's License
Exceptional written and verbal communication skills
Strong administrative skills and positive team attitude
Solid interpersonal skills that allow one to work effectively in a diverse working environment 
High level of sound and independent judgment, reasoning, resourcefulness, flexibility, adaptability, leadership and discretion
Proficient in Microsoft Office Productivity Software 
Excellent attention to detail and ability to adapt to within a changing fast paced environment
Self-motivated, results-driven and able to work well under pressure 
Excellent time management skills and ability to prioritize and organize tasks at hand 
Traveling as scheduled 
APPLY: Online at http://www.teenchallenge.ca/contact-us/employment
_________________________________
CALL CENTRE ASSOCIATE
LONDON ON
FULL TIME
The primary responsibility of the Call Centre Associate is to book outreaches for each centre within a call centre atmosphere, and maintain the system of bookings, tours and appointments in adherence with Call Centre's best practices. The Call Centre Associate will serve as a liaison between potential donors and Development Officers for all Teen Challenge centres. The incumbent is responsible for corresponding, verbally and nonverbally, with new and existing churches, sponsors and donors. Other responsibilities include: inputting data received into the database and training and supervising students in the Teen Challenge Program, and perform administrative duties as required. 
DUTIES AND RESPONSIBILITIES:
Call Centre Associate
Promote a culture of customer service that aligns with Teen Challenge's mission, vision and core values 
Prioritize tasks and deadlines within a fast-paced work environment, on a regular basis 
Deliver prepared scripts and information to representatives of outreach events, including: pastors, corporations, organizations, etc.
Book outreaches, appointments and meetings on a consistent basis via verbal outbound correspondence 
Identify and assess donor's needs, in order to achieve overall donor satisfaction 
Follow through with prospective leads based upon information produced by the Call Centre Coordinator
Input correct data gathered from correspondences into the database
Act as a liaison between potential donors and Development Officers for all Teen Challenge centres in Alberta, Saskatchewan, Ontario and New Brunswick 
Communicate bookings to the Call Centre Coordinator
Donor Relations
Identify and assess donor's needs in order to achieve overall donor satisfaction 
Act as a liaison between our donors and the Development Team for all Teen Challenge centres across Canada
Follow through with prospective leads based upon information produced by the Call Centre Coordinator
Input correct data gathered from correspondences into multiple databases, ensuring accuracy and data hygiene on a regular basis 
QUALIFICATIONS:
Minimum high school diploma or relevant 
Minimum 1 year of relevant work experience, preferably in a call-centre setting 
Mature, dependable and self-motivated
Able to prioritize multiple tasks while working well under pressure within a team setting
Exceptional customer service skills 
Exceptional written and verbal communication skills
Strong work ethic and positive team attitude
High level of sound and independent judgment, reasoning, resourcefulness, flexibility, adaptability, leadership, troubleshooting and discretion
Demonstrated ability to clearly transmit and receive information by email, phone and in person
Proficient in Microsoft Office Productivity Software
APPLY: online at http://www.teenchallenge.ca/contact-us/employment
__________________________
CHOIR DIRECTOR
AURORA ON
PART TIME
The primary responsibility of the Choir Director is to provide support to the outreach ministry at Teen Challenge Canada. The incumbent acts as a liaison between the Centre and churches. Responsibilities include: planning the order of service for each outreach, scheduling sound checks and ensuring sound requirements are met, directing choir practices, preparing choir repertoire, and performing administrative functions.
DUTIES AND RESPONSIBILITIES
Choir Director:
Provide students with choir repertoire and create song list based upon season and function type
Direct and lead Centre choir practices
Attend meetings to discuss needs pertaining to choir and upcoming outreach event
Create and distribute a set agenda to the sound check person to ensure preparedness
Purchase clothing and items based upon the needs of choir
Act as a liaison between the centre, development and churches
Effectively communicate with churches to ensure an appropriate song list is prepared
Update song database on a consistent basis
Create PowerPoints to ensure the song lyrics correspond with the song list
Administrative:
Handle sensitive/confidential material strictly in accordance with Teen Challenge Canada
Responsible for ensuring office inventory supplies are restocked and stored properly
Email appropriate parties the results of incoming outreach donations, as required
Pickup incoming mail and send out outgoing mail on behalf of students, student's families, employees, and other recipients
QUALIFICATIONS
Minimum 5-10 years relevant administrative experience
Driver's License Class G
Strong work ethic and positive team attitude
Solid interpersonal skills that allow one to work effectively in a diverse working environment
Proficient in Microsoft Office Productivity Software
 
APPLY ONLINE at http://www.teenchallenge.ca/contact-us/employment
---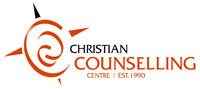 COUNSELOR
LONDON (LAMBETH) ON
PART-TIME (8-12 hours)                                                                                                                     
If you want the opportunity to utilize your skills and passions for helping provide hope and healing in the context of a soul-caring, professional, Christian community, this job just might be right for you.
Established in 1990, Christian Counselling Centre is a non-profit organization providing care for human souls.  Their passion is to help others live deeply from their hearts and experience relational transformation.  Christian Counselling Centre provides biblically-based counselling and support to individuals and faith communities. Christian Counselling Centre also provides various other opportunities for personal growth, deep encouragement and Christian spiritual formation. For those wanting to work closely in a team setting, we are currently looking to expand our existing counseling staff. 
All candidates must:
Have a Master's degree in Counselling, Counselling & Guidance, Psychology or other behavioral science from an accredited university.
Agree with the statement of faith of Christian Counselling Centre.
Have a strong, growing faith in Jesus Christ.
Be currently involved in a local Christian church community.
Demonstrate strong organizational skills (detail-oriented)
Have a working knowledge of Microsoft Office Suite and Client Management software.
The ideal candidate will also have:
Experience, education or training in a biblical counseling model.
Three or more years of counseling experience.
Specialty in counselling sexual assault victims and younger children
Ability to work with men's issues
If you are interested in applying for this position, please email the following information to info@christiancounsellingcenter.ca
1-Cover letter and Resume, 2-Your personal Statement of Faith
We appreciate all applicants' interest; however, only those selected for an interview will be contacted.
---

Development Representative
Brampton, ON
Partners International Canada is a world leader in best-practice Christian, cross-cultural partnerships that focus on equipping locally-led church ministries to transform lives and communities in the least reached and least resourced regions of the world. Through holistic development and Christian witness we work exclusively through local leaders to resource growth and ministry outcomes.
Mission Statement: Bringing Canadians into partnership with locally-led Christian ministries to advance the Kingdom of God through holistic and sustainable development.
Job Summary:
Reporting to the Director of Development, the Development Representative will acquire new donors through existing and new channels and manage our existing donor relationships to increase regional revenues. We are seeking an extremely resourceful individual with a proven ability to build and cultivate relationships. The ideal candidate is a natural leader with clear communication skills and core Christian values who desires to mobilize individuals and churches for international mission.
Responsibilities:
●
Develop and expand new church and donor relationships
●    Coordinate with International Operations to prepare and deliver investment proposals
●    Assume primary responsibility when our international partners visit Canada including: coordinating and managing travel, schedule meetings with donors, churches and organizations and conduct presentations
Skills & Requirements:
●
University degree or College diploma in business, marketing or international development
●    5 years of donor development in the charity sector or comparable sales experience
●    Managed a donor/sales portfolio in excess of $750K
To Apply:
Please forward your resume and cover letter, including your ideal salary range to:
ATTN: Development Representative - Ontario:
 By email:
Anita.Kostka@Partnersinternational.ca
By mail:    Partners International Canada
 8500 Torbram Road – Unit 56
Brampton, ON    L6T 5C6
---
Office space available for non-profit
Guelph
Mission Aviation Fellowship of Canada plans to move to a new location within Guelph. They are considering a location that has more space than they need.
Brad Bell, president and CEO, asks:  "Do you know of a charity that could use up to 1,500+ sq ft of office space that would like to rent from us?  In addition to the 1,500 sq ft there would also be shared meeting room, board room, and kitchen facilities."
If you're interested, contact Brad directly:
Brad Bell  President and CEO
Mission Aviation Fellowship of Canada
264 Woodlawn Rd. W., Guelph, ON  N1H 1B6
Phone | Fax | Text  519.342.3059
bbell@mafc.org
---
JD Smith and Associates Insurance Brokers
Richmond Hill ON
Personal Lines Insurance Broker - Customer Service Representative (CSR), RIBO Licensed
Technical Service Representative (TSR) – Non-RIBO Licensed is acceptable  
Commercial Insurance Broker – Producer/Niche Marketing, RIBO Licensed
JD Smith & Associates Insurance Brokers of Richmond Hill is looking to grow their service team and their sales team. They have a position open in personal lines and possibly on the  sales side. If you are looking to join a mid-sized brokerage, representing all the major markets, with a sales support team in place, they are the insurance office for you!
Dedicated professionals provide best-in-class service and products within the Home, Auto, and Commercial insurance services industry. They are a growing and innovative brokerage seeking an energetic, driven, and thoughtful individual to join our team.
As part of the insurance team your goal is to provide an exceptional service experience to draw new clients. You will demonstrate a strong commitment to providing excellent customer service and building their brand in the communities they serve.
Responsibilities/Duties:
·   Manage a group of current customers and provide customer service including, policy changes, coverage upgrades, risk control and renewal quotes.
·   Complete and perform home and auto insurance product for new and existing customers.
·   Communicate effectively and provide professional advice to clients, resulting in positive client engagement and high client satisfaction.
·   Contact current clients to upsell new policy coverages, point out any applicable changes, notify them of any issues, complete payment transactions, provide tailored solutions, and confirm up-to-date and accurate client information.
·   Verify underwriting information with respect to new business, renewals, endorsements, and claims for completeness and accuracy.
Qualifications and experience:
·   R.I.B.O. Registered Insurance Broker of Ontario (RIBO) License in good standing or can be renewed. (if you are currently an insurance underwriter in personal/commercial lines, they will also consider your application).
·   College diploma, university degree or equivalent experience an asset.
·   Minimum 3 - 5 years' experience in a customer/sales focused role within the insurance industry (Insurance Brokerage or Agency).
·   Certified Insurance Professional (CIP) or Canadian Accredited Insurance Broker (CAIB) designation is an asset.
·   Previous insurance sales experience: 3 - 5 years.
Please email your resume to manager@jdsmithinsurance.com . Please include the position title within the subject line. Due to volume of responses, only those qualifying for an interview will be contacted.
---
Abundance Canada
Gift Planning Consultants
Winnipeg MB and Kitchener ON
Abundance Canada has openings for two gift planning consultants—one serving Manitoba and Saskatchewan based in the Winnipeg office and the other serving Ontario and Eastern Canada based in the Kitchener office.
Consultants are responsible for developing customized gift planning strategies for generous people to facilitate their current and legacy giving. Experience and knowledge of gift planning tools and strategies, an aptitude for financial matters and strong communication skills are essential. The successful candidate will be active in a local Christian church and have an appreciation for the wider Christian church community and related organizations.
Abundance Canada is a donor-advised, faith-based charitable foundation committed to helping the Christian community live generously with the financial resources God has entrusted to them.
Abundance Canada offers a competitive salary and benefits package. Please visit www.abundance.ca/careers for a complete job description. Applications will be reviewed upon receipt. Only those selected for an interview will be contacted.
When submitting your resume, please indicate clearly if you are applying for the Winnipeg or Kitchener position. 
Please submit resume to:
Gayle Fangrad, Administrative Assistant
Abundance Canada                 
207-50 Kent Avenue
Kitchener, Ontario  N2G 3R1
Tel: (519) 745-7821 ext 205
Email: gfangrad@abundance.ca
1.800.772.3257  |  abundance.ca
---
New Christian School
Mexico City
Elementary School Teachers
Certified elementary teachers (experienced or brand new!) are required to teach at a new Christian school in Mexico City, "BridgeWay North American School". The school is developed by a bunch of Christ followers and some friends at UWM, Teach Beyond, and C&MA Canada.
http://www.bridgewaymexico.com/home/
Here is the link to the teacher jobs postings from the education partner "Teach Beyond"
http://go.teachbeyond.org/?role=all&country=119%3B%23Mexico&jb_action=search
For further local information locally contact Rudy Kraayvanger, a director on the school board, at rudy@kraco.ca or 905 623-1101.
---
Toronto City Mission
Fundraising Coordinator
Primary Objectives: The Fundraising Coordinator will primarily be responsible for overseeing the fundraising activities and secondarily assisting with administration of TCM. Help fulfill Spark | Purposeful Giving by building a community of prayer, volunteer, and financial supporters. The Fundraising Coordinator will work as part of a Development Team, supervised by the Manager of Partner Relations. The Fundraising Coordinator will work particularly close with the Communications Coordinator as well as the Executive Director.
Terms of Employment:
Position type: Full-time
Reports to: Executive Director
Supervised by: Manager of Partner Relations
Remuneration: TBD (a portion to be faith support)
Full job posting is here.
---
Finance Manager
Mt Hagen, Papua New Guinea
Full-time
This person will be responsible for providing effective financial management including budgeting, reporting, performance monitoring and providing year end accounts for audit.
Other duties will include providing financial feedback to the program manager and to departmental managers regarding the performance of their departments.
The role would suit a qualified accountant who is experienced in financial management, using MS Excel and financial software packages.
There is an occupational requirement for overseas staff to be committed Christians, sent and supported by their home church, and able to support and promote the Christian ethos and beliefs of MAF as a mission organization through taking part in Christian activities such as church events, prayer meetings etc. All roles (unless otherwise specified) require some personal support-raising to be carried out under the guidance and training of MAF Canada.
For more information please go to www.mafc.org/recruiting/businessadministrator where you will find general requirements and can complete an online application form.
Teacher
Juba Christian Academy – Juba, South Sudan
Full time (one full school year)
Are you passionate about Christian Education?
Juba Christian Academy in Juba, South Sudan, has a unique opportunity to spearhead an effort to bring quality Christian education to Juba.  This international school is seeking experienced teachers at the Preschool, Kindergarten and Elementary/Early Primary levels. Ideal candidates will be qualified teachers with a minimum of two years' experience and a commitment to Christ.
JCA will provide teachers with accommodation and a monthly stipend.
Please contact April Habeger at admin@jcasouthsudan.org for more information.
Short Term Finance Manager
Kampala, Uganda
A short-term finance manager is sought to monitor and protect the financial and legal health of the program and support other finance departments in the East Africa Region as appropriate.
The post holder will oversee the work of the Uganda finance department and other finance teams (as appropriate).  They will be required to manage financial risk and fulfil the requirements of regulating authorities, together with participating in the leadership of the program.
The successful candidate will be a qualified accountant (ACA, CIM or equivalent).  They will have experience in managing a finance team, managing relationships with auditors, bankers and lawyers.  They will have experience in accounting systems and internal control procedures, preparing budgets and accounts and have the ability to research and assimilate laws and regulations and evaluate their impact.
Occupational requirement for the post holder to be a committed Christian, able to share MAF Canada's Christian beliefs and values.
Short Term Deputy Program Manager
Juba, South Sudan
Based in Juba, South Sudan and accountable to the Program Manager, the post holder will act as a deputy for the Program Manager during his absence and to represent the PM at key meetings as necessary.
In addition they will ensure all operational activities in the program are carried out within the approved annual budget by monitoring internal control systems and taking corrective action where necessary. They will also ensure that all operational activities of the program are well coordinated by managing the heads of other departments within the program.
The post holder should have previous management experience ideally in an aviation or cross cultural environment and excellent communication & interpersonal skills.
Occupational requirement for the post holder to be a committed Christian, able to agree with and proactively represent MAF Canada's Christian beliefs and values.
---

REACH BEYOND CANADA
Administrative Assistant/ Receptionist
Full time/ Contract
CAMBRIDGE ONT
The Administrative Assistant / Receptionist must be highly professional and courteous, reliable and punctual.  This position requires very strong communication skills (verbal & written) and has strong experience with MS Office Suite (Word, Excel and PowerPoint).  Candidate must be detailed-oriented and highly organized, a team player, works well under pressure and has the ability to handle multiple tasks.
MISSION REQUIREMENTS
The Administrative Assistant / Receptionist will possess the following:
Be a born again believer in Jesus Christ with a heart of servanthood.                                                                                             
Be committed to uphold and integrate the model for missions, by making disciples as a core process of all work-related activities. Be in agreement with, and uphold the Reach Beyond Canada Statement of Faith.                                                                        
Be willing and committed to hold to the guidelines described in the Reach Beyond Canada Policy Manual.                                  
Be willing to participate in spiritual emphasis times of staff devotions and prayer time.
RESPONSIBILITIES
Manage front desk
Set up meeting arrangements.                                          
Order and maintain office and kitchen supplies, order replacement supplies as needed; verify accuracy on orders received.      
Assist donor relations department and the maintenance of donor software program.                                                                
Provide administrative support to all members of the Reach Beyond Canada team.
QUALIFICATIONS AND SKILLS
Minimum two years' experience in an administrative assistant position.                                                                                  
College diploma / certificate in office administration would be an asset.
Those interested in working in an evangelical missions environment can submit their cover letter and resume to sschlueter@reachbeyond.org .
---
Faithlife Financial
PRACTICE BUILDER ASSOCIATE/ MARKETING ASSOCIATE
FINANCIAL AND INSURANCE SERVICES INDUSTRY

Financial & Insurance Advisor seeks forward-thinking mature individual to assist in business development.
This individual will have: 
- Good project management skills.
-  Strong spoken language skills for effective presentation of information and response to questions from clients, wholesalers, insurance and investment carriers, and the general public.
- Experience managing incoming calls and proactively making out-going calls.
- Ability to book appointments for the advisor.
- Ability to establish good relations with centers of Influence and back-office personnel.
- Ability to represent business at tradeshows (occasionally) and bring in leads.
- Ability to use business acumen to seek out networking opportunities for the Advisor to increase client base production.
- 3 – 5 years' experience working in the insurance and investment industry. Willing to train for a suitable candidate.
Additional qualities and experience: 
- Self-motivated with the ability to work within stringent guidelines. 
- Detailed-oriented.
- Sound judgment skills when dealing with private client information.
- Fluent in English.
- Willing to take courses to improve industry knowledge.
- Familiar with Social Media, Database management, Contact Management system and Microsoft Office programs.
- Working knowledge of products in the insurance and investment industry.
- Excellent written word skills to write letters, presentations, social media posts and other correspondence as required. 
- Opportunity to connect to the Lutheran market and also business owners.
Please submit cover letter along with resume and hourly rate for consideration to kbaker@faithlifefinancial.ca . No phone call please.
---
Employment Wanted
Lorne MacDonald
 1501 – 1966 Main Street West
 Hamilton, ON L8S 1J6
 Home 289.396.0808 | Cell 289.439.6044
Objectives
With over seventeen years experience providing creative leadership to a multi-functional workforce engaged in the delivery of professional services to public and private clients I am seeking a career change to enable me to serve God full time. I bring a Masters of Arts Theological Studies degree (2015), a diploma in Labour Relations and the gift to work well with others and support their growth and initiatives.
Summary of Qualifications
Spiritual giftedness includes: teaching, intersession, networking with a strong faith in Jesus Christ
Exceptional managerial skills over the course of my career including responsibility for clients, employee development, team building and mentoring in a very client focused market
A trusted advisor in Enterprise Asset Management (EAM) and business process development
Strong communication and interpersonal skills and exemplary leadership qualities
Project Managed several successful EAM projects
Able to develop goals, cast vision, supervise and develop staff
Long term relationships with children, teens, young adults and families in several communities due to my involvement in Christian Education and church ministries, coaching hockey, soccer and softball
Years of coming alongside families from Christian and secular communities including different cultures and beliefs
Plan to Protect Certification (Refugee and New Immigrant Orientation Training)
Leading With Care (Safety for Children, Youth and Vulnerable Adults) training and experience
Led several local and international mission fund raising projects
Proficient in the following software programs: Microsoft Office Suite, Google Apps, Microsoft Project, Microsoft Visio, Adobe PDF and numerous Enterprise Asset Management programs
Education                
Master of Arts Theological Studies – Covenant Seminary (PCA) St Louis, Missouri – 2015
Christian Faith and Life Certificate – Knox College (PCC) Toronto, Ontario – 2003
Labour Relations Diploma – Athabasca University – Athabasca, Alberta - 2001
Work History
Director of Professional Services – Bell Createch AMS (2009 – Present)
Hamilton, Ontario
Manage / mentor Professional Services staff and administer practice development, assisting with career goals and objectives. Provide Client Relationship and Engagement Management on large complex projects. Oversee pre-sales activities. Lead Business Process Flow development as well as PMO governance including quality control. A trusted advisor in the area of Best Business Practices
Senior Business Analyst - Bermuda Electric Light Company (2007 – 2009)
Pembroke, Bermuda
I re-organized the processes and procedures in Maintenance, Inventory, Purchasing and Finance.  Reengineered business process flows in the maintenance group for Power Generation and Distribution which resulted in process improvement in planning, scheduling and execution of work Project managed a complex SAP upgrade and virtualization of several integrated systems.
Manager Project Management Office - Bell Createch AMS (2000 – 2007)
Hamilton, Ontario
Deliver numerous Enterprise Asset Management projects as the Lead Consultant / PM specializing in maintenance, purchasing, storeroom and finance for the first six years I was with the company. Promoted to the Manager of the Project Management Office and directed the team of Project Managers and served as a pre-sales adviser.
---
Theo Beijes
1419 Ravelston Avenue West
Winnipeg, MB R3W 1P9
204-669-4878, tbeijes@gmail.com
CAREER OBJECTIVE
To find employment in a manufacturing (or other) environment in a leadership capacity in Southern Ontario.
PERSONAL PROFILE
Mechanically inclined, dependable and eager to take on new responsibilities; thrives in fast paced work environment; quickly takes on leadership roles; pays attention to detail; enjoys working with people, has ability to recognize and capitalize on people's strengths.
CAREER SUMMARY
Eascan Automation Inc, Winnipeg, MB (2006 – present)
Mechanical Operations Manager
Mechanical Designer
Diemx Automation Ltd, Dundas, ON – (2000-2006)
Shop Technician
Systech Retail Systems Inc, Mississauga, ON – 1989-2000
Materials Manager
Production Coordinator
Education, Training, AWARDS
UNIVERSITY OF WATERLOO, Online
     High Speed Project Management (2008-2010)
RED RIVER COLLEGE, Winnipeg, MB
Industrial Electrical Maintenance (2007)
       AutoCAD – 2006
SHERIDAN COLLEGE – Oakville, ON
          AC Motor Control (1989-1999)
           Programmable Logic Controllers (1999-2000)
MOHAWK COLLEGE, Hamilton, ON
      Electronics Engineering Technician Program (1987-1989)
Dean's Honour Roll
Bell Canada Scholarship
SolidWorks 3D Modeling (2004)
---
Randy Reitsma
2 Quail Creek Dr.
Guelph, ON. N1C 1A9
Cell: 647-289-7434
Email: randy.reitsma22@gmail.com
https://ca.linkedin.com/in/randyreitsma
Over 19 years Operations, Supply Chain and Project Management experience dedicated to achieving profitability, reduced operating costs, and outstanding customer service. Extensive background managing the delivery of strategic multi-million dollar projects, focusing on operational excellence and project delivery. Specific areas of experience include strategic business and process transformation, service delivery and organizational redesign, Six Sigma and change management.
Successfully participated in the launch of 4 Canadian startup companies. Energetic professional with exceptional analytical, organizational and people skills with strong personal ethics and integrity. Excellent communicator seeking a challenging position with the opportunity for professional growth.
EXPERIENCE:
Director, Burlington Returns & Reverse Logistics Centre                                                       7/2014 – 1/2016
            Ingram Micro Mobility, Inc., Mississauga, Ontario
Hired to oversee and manage the newly acquired, Canadian Mobility Reverse Logistics division.
Accountable for all Business Operations and development, attainment and communication of Corporate strategies and KPI's for the Burlington facility.
Responsible for managing the Burlington facility P&L.
Recruit, interview, hire, train and manage a team of 160.
Responsible for all transitional activities and change management required when moving from a Privately held company to a Publically traded company.
Vice President, Retail Operations, Supply Chain & Project Management Office         5/2009 – 6/2014
Public Mobile, Inc., Toronto, Ontario
·  Hired to help oversee and manage a successful startup Wireless Service Provider.
·  Accountable for 4 operational areas: Retail Operations; Supply Chain & Logistics; Training; and Project Management Office for all corporate initiatives.
Continuously strengthening the functional areas by recruiting, developing, retaining and carefully managing the careers of talented and high potential team members.
·  Responsible for the development and implementation of a multi-channel supply chain distribution and logistics program and retail operation's program. 
·  Responsible for initiating, implementing, and executing strategies, programs and processes resulting in great customer experiences and strong business processes.
Director of Operations and Supply Chain Channel Execution                          8/2006 - 5/2009
Bell Distribution, Inc., Mississauga, Ontario
·  Directed a team responsible for strategically executing projects which aligned with Bell's corporate strategies, improving Sales Channel customer experience and Supply Chain operations.
·  Ensured that processes within the Retail Sales Channel and Supply Chain were safeguarded and aligned based on ongoing initiative implementations in Mobility.
·  Responsible for building and maintaining a multimillion dollar budget for capital improvements.
Education and Credentials
Honours BA, McMaster University, Hamilton, Ontario 1992
Dean's Honours List 1990-1991 & 1991-1992
---
Cecil Alkema
30 Brian Boulevard, Waterdown ON
905 689 7378 - calkema@cogeco.ca
Overview
A dynamic, results-oriented Business Operations Manager/Consultant with extensive, broad-based knowledge of the business world and the IT industry
A wealth of experience in Finance, IT, Applications Software, Legal, Data Analytics, Training, Customer Service, Logistics, Sales
Skills are transferable across many industries
Can add value to a company or an organization in terms of growth, profitability and efficiency
Open to any type of relationship … full-time or part-time … employment, contract, project, initiative, consultation
Business Operations Services (that I can provide)
Financial
* Analysis, forecasting, budgets, software, cost modeling, procurement, leasing, assets, data warehousing, business intelligence, balance sheet / profit and loss statement
Information Technology Consultation
* Strategy, investment, business value
* Installation, implementation, training and on-going support of new or updated applications software
* Database design, data analytics
* Document repositories (organization)
* Microsoft Office products
* Outsourcing services
Legal
* Contracts, research, terms & conditions, track deliverables

Management
* Accounts, vendors, governance, communications, presentations, projects, organization, logistics, business process engineering

 

Career Summary

Hewlett-Packard – Account Business Operations Manager (2009-2015)

o   Managed the business operations for HP's largest accounts in Canada

Hewlett-Packard – Business Operations Manager (2003-2009)

o   Internal job … built & managed the Operations of HP's new IT Outsourcing business

Intria-HP - Transition Deployment Manager (2001-2003)

o   Managed a departmental budget and 20 senior technical consultants

o   Optimized business operations between this key department and all its touchpoints

Education

o   Mohawk College, Hamilton, Ontario

Computer Science Technology

Full co-op program … 3 work terms

o   ITSM Certified
---
---
Want to Post a Job?
CCBF members can list their Help Wanted ads here without charge. It's one of the benefits of membership.

CCBF also offers free Employment Wanted ads, especially for CCBF members and for business students attending Christian universities in Canada.

Send your ads to  Keith Knight  at ccbfed@gmail.com  
He will post them.